Los Angeles County Buries Over 1700 Unclaimed Dead in Mass Grave
Local officials held an online ceremony Wednesday to bury 1,780 unclaimed dead in a mass grave of people who died in Los Angeles County in 2018 after their remains were never claimed, the Associated Press reported.
Burying the unclaimed dead has been a tradition for the Los Angeles county since 1896. However, the earliest marker for using mass graves was dated 1962, the Los Angeles Daily News reported.
Albery Gaskin has been the caretaker for the county cemetery for the past 45 years and estimated in 2020 that there are 6,000 individuals' ashes that are kept in a room if relatives ever want to claim the remains, Our Weekly reported.
The ceremony for the remains is often held at "Potter's field", honoring both the Jane and John Does who were never identified and those whose remains were never claimed, Our Weekly reported.
According to Our weekly, many of the remains were from people who died on the streets of Los Angeles or they died in nursing homes and were forgotten about.
"In many cases they were identified, but there's no family, or the family's too poor to take the remains. At the end of the day, the county's the ultimate safety net," said previous County Supervisor Don Knabe after a service held in 2016, the LAist reported.
For more reporting from the Associated Press, see below.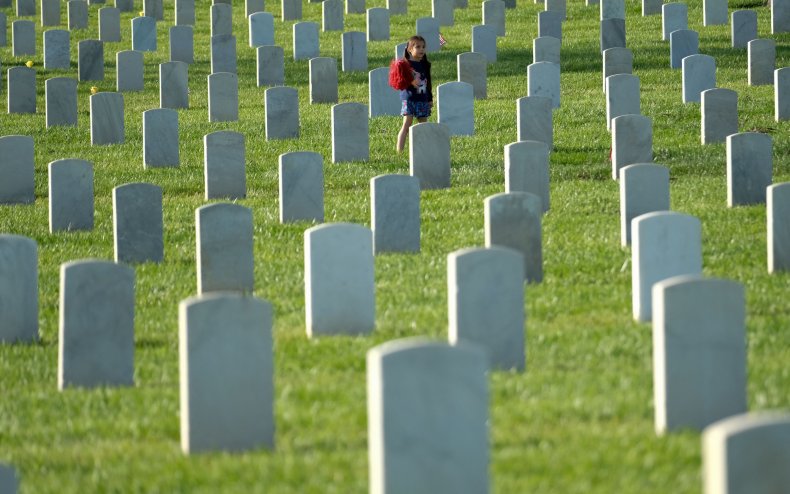 The ceremony, with prayers in multiple languages, was held Wednesday at a mass grave containing the ashes of the dead at the Los Angeles County Crematory and Cemetery. Like last year, the event was streamed due to the COVID-19 pandemic.
County Supervisor Janice Hahn noted that the tradition of burying the unclaimed dead with dignity dates to 1896.
"We don't know the life stories of the people we are burying today but we know many of them were homeless, some were children, some were immigrants, almost all of them were poor and for one reason or another they had no loved ones who could claim them when they passed," Hahn said.
The county attempts to find next-of-kin and waits three years from the year of death before burying the ashes to allow time for family members to come forward. Unclaimed ashes from that year are then placed in a single grave with a marker.
"We know that they were loved by God. We know that their lives mattered," said Dr. Christina Ghaly, director of the Department of Health Services.