Los Angeles County Cops Allegedly Groped 14-Year-Old Girl, Forced Woman Into Oral Sex, And Faked Evidence With Taco Sauce, According To Report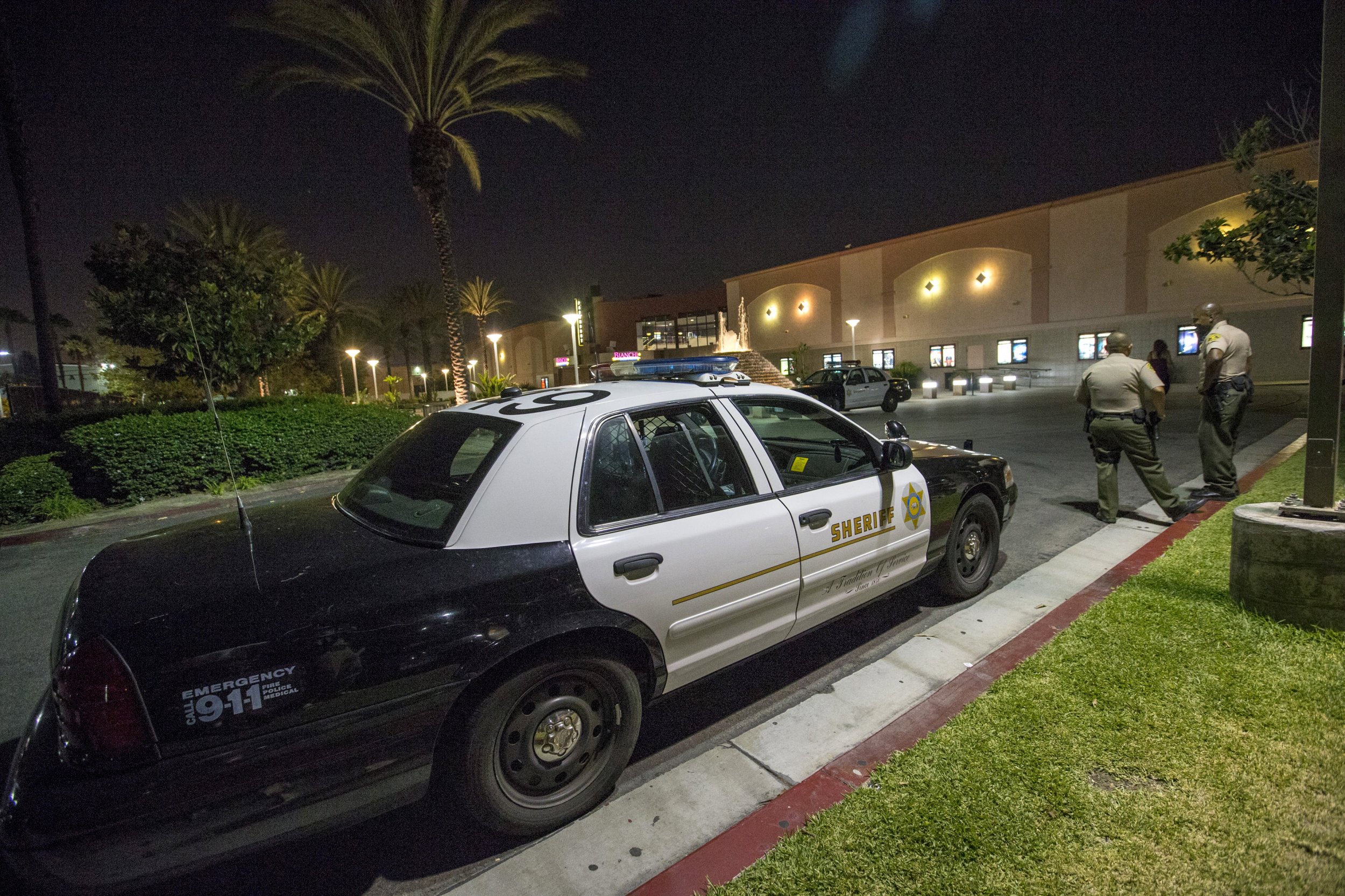 Nearly 300 deputies from the Los Angeles County Sheriff's Department are on a highly secret list of law enforcement officers with a history of misconduct that includes sexually assaulting a teenager, forcing a woman into oral sex, and faking evidence with taco sauce.
A Los Angeles Times investigation published on Friday revealed that the Sheriff's Department compiled a list in 2014 to keep a record of officers whose past behaviors might be used by criminal defendants to discredit them in court. The document is so highly classified that only a few high-ranking sheriff's officials have the authority to see it.
Not all of the names were released by the Times, but the cases are shocking:
In one 2000 incident, Deputy Scott Maus used his patrol car's lights to pull over a woman after exchanging smiles with her on a freeway. After following him into a nearby mall parking lot, she climbed into his car and he proceeded to grope her.
What followed next was sexual assault, with the officer removing the woman's blouse and stimulating her breast with his mouth, according to a district attorney's memo obtained by The Times.
"His sucking was extremely hard and she told him that it hurt," the memo said. "Maus continued to suck on her breast and he simultaneously unzipped his fly."
The memo added that he guided her head towards his penis and she performed oral sex.
"You're going to get a package in a minute!" he allegedly told her before ejaculating in her mouth against her will, the memo says. "I am not going to get it on my uniform," he said.
The woman reported the encounter to authorities the next day, and said that although Maus hadn't used force or threatened her, she never consented and felt intimidated by him, The Times reported.
Maus—who reportedly now makes $210,000 per year—confessed that he had engaged in oral sex in his patrol car, but claimed it was consensual.
The woman's medical records showed that she suffered from post-traumatic stress disorder, but the district attorney declined to file charges against Maus, claiming there was a lack of evidence. Instead, the woman received a $150,000 settlement, according to The Times.
Maus declined to talk to a reporter who asked him about his incident at his house and threatened to call the police, according to the newspaper.
In another case, Deputy Casey Dowling allegedly repeatedly touched a 14-year-old girl's breasts and asked if she was wearing panties.
Back in 1995, the teenager had told 28-year-old Dowling that she had been a victim of a knife attack and was told to sit in his patrol car. He then reached under her blouse and touched her breast, according to a district attorney's memo. Dowling drove her home and then followed into her bedroom, where he asked about her underwear and touched her again underneath her bra, the memo says.
A deputy district attorney at the time found that the teenager's report credible, but didn't press charges because he said there wasn't enough evidence to prove her claims. He still works for the sheriff's department and made $189,000 last year, according to the newspaper.
Meanwhile, his now 36-year-old victim told The Times that she had considered suicide after the incident and is anxious about being touched.
Two days after The Times published its article, it received a letter from Dowling's attorney saying that Dowling he had been removed from the list. When reached by the newspaper, the officer told a reporter, "Nothing I say to you is going to help my situation anyway."
And in a third case, Deputy Jose Ovalle poured taco sauce on an inmate's shirt in a bid to replicate a bloody shirt that gone missing after a jailhouse fight.
He admitted to faking the blood and kept his job, moving up through the ranks. But his past came back to haunt him when he arrested a suspected gang member and told the court he had found a gun he caught the man throwing on the ground, according to the Times.
A defense attorney reportedly dug up the taco sauce incident, and used it against him, allowing the lawyer's client to plead to a lesser charge.
Ovalle declined to talk about the events with The Times, although he once testified in a 2010 court case that it was a "huge mistake that I regret to this day."
These are just three examples episodes of police misconduct detailed by The Times, but the report includes the particulars of 16 others, including a deputy who sprayed an elderly Army veteran in the face, several deputies who wrote false reports, and one officer who was arrested as part of a prostitution sting.
Still, deputies from the Los Angeles County Sheriff's Department have been potential witnesses in more than 62,000 felony cases since 2000, according to the report. Sheriff Jim McDonnell wants the California Supreme Court to lift a confidentiality law that would allow the department to hand over names on the list to prosecutors, who then must tell criminal defendants about any evidence that could damage the credibility of an officer as a witness.
But the union representing the deputies is fighting against the move, saying that opening up the full list would tarnish the careers of the officers and threaten past criminal cases in which they were witnesses, according to The Times.