Los Angeles Dodgers Vs Boston Red Sox Live Stream, TV Channel, Live Score Updates: 2018 World Series Game 1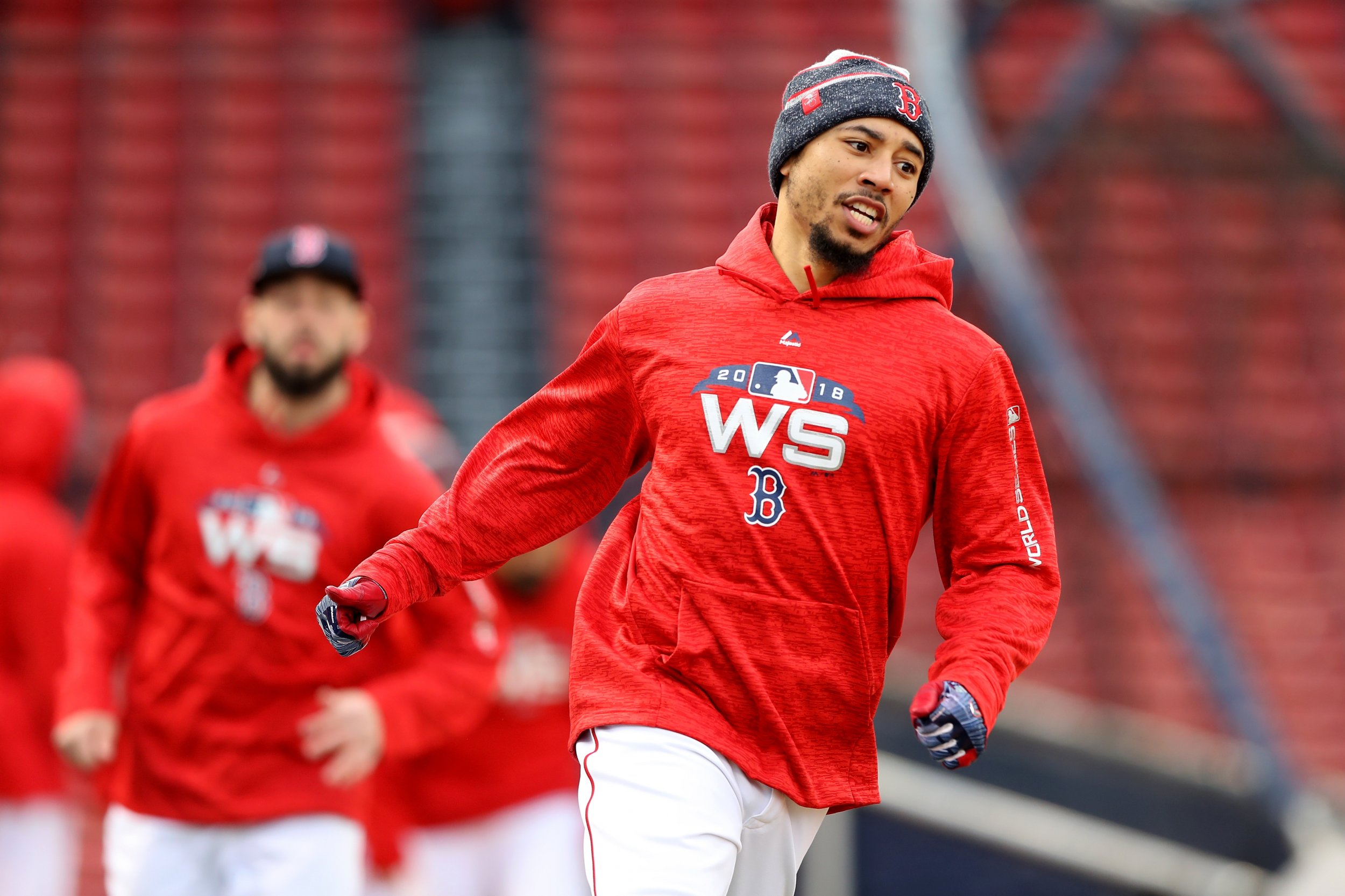 The 2018 World Series between the Los Angeles Dodgers and Boston Red Sox will begin with Game 1 on Tuesday night at Fenway Park.
Boston defeated the Houston Astros in five games to win the American League championship. Outfielder Jackie Bradley Jr. was named the series MVP after recording nine RBI on three hits, which included two home runs and a double.
Los Angeles defeated Milwaukee in seven games, which included a dominant 5-1 victory on Oct. 20 to clinch the National League championship. Cody Bellinger was named the series MVP, becoming the youngest player in MLB history to win the award at 23 years old.
Here's more info about tonight's game:
Dodgers vs. Red Sox
Time: 8:09 p.m. ET Tuesday Night (tonight)
Betting odds: Astros -1.5; over/under -7.5
TV channel: FOX
Live Score:
Boston- 8, Los Angeles- 4, Final
Live streaming: Fubtotv.com (you can get a free trial for seven days). You can also get live streaming on MLB.com, though a subscription is required.
Los Angeles will start lefthander Clayton Kershaw who, despite being arguably the best pitcher of the past decade, has struggled in the postseason throughout his career. Kershaw enters with a 9-8 postseason record, which includes a 4.09 ERA, 155 strikeouts and 19 walks in 141.0 innings pitched.
The Dodger ace pitched in the final inning of Game 7 of the NLCS on Saturday, which came three days after a 98-pitch start, but doesn't believe it will hinder his performance in Game 1.
"It was fine," said Kershaw, who only threw 15 pitches in Game 7, while speaking with the media this week. "It was somewhat of a normal inning, which was good. I tried to throw as few pitches as possible in the bullpen before. Obviously the intensity is different and things like that, but that's why I came here yesterday, to make sure everything was good."
Boston will start lefty ace Chris Sale, who is coming off three strong peformances in the ALDS and ALCS. Sale enters with a 1-2 career postseason record which includes a 5.85 ERA, 26 strikeouts and seven walks in 20.0 innings pitched.
Sale confirmed that he's ready to go for Tuesday's game and will be able to pitch as long as Boston finds necessary, despite concerns that he isn't 100 percent entering Game 1.
"As many as we need – there's no holding back now, I think," Sale said via ESPN. "My job's been the same since the first day I got here. You hand me the ball when you want me to throw it, and take it out of my hand when you want me to stop. That's what I'm going with."
See Dodgers vs. Red Sox live updates here once the game begins (you may have to click on the link if viewing on a mobile phone):
Tweets by ‎@Dodgers and @RedSox
Los Angeles Dodgers Vs Boston Red Sox Live Stream, TV Channel, Live Score Updates: 2018 World Series Game 1 | Sports