Los Angeles Dodgers Vs Boston Red Sox Live Stream, TV Channel, Live Score Updates: 2018 World Series Game 2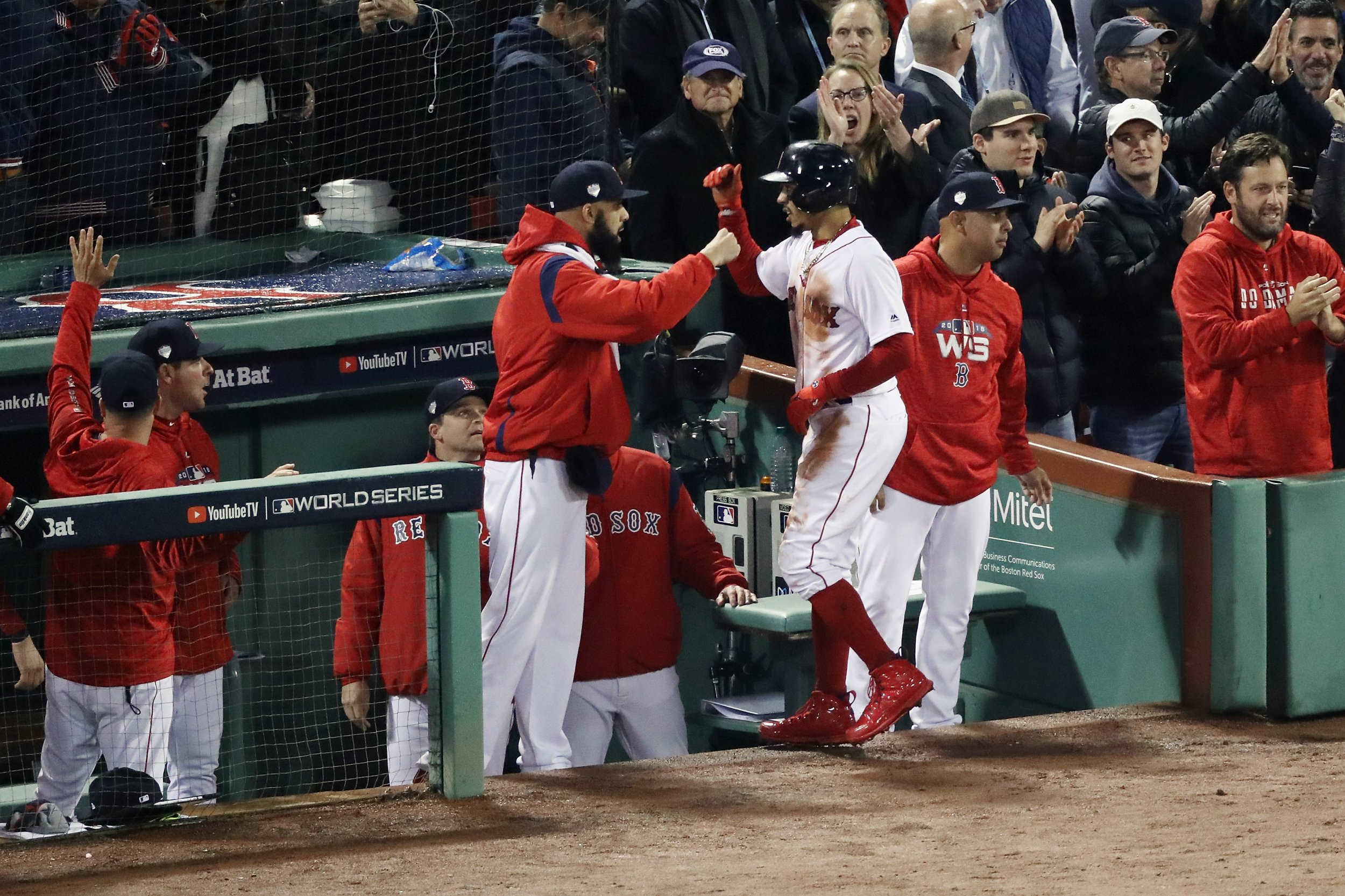 The 2018 World Series between the Los Angeles Dodgers and Boston Red Sox will begin with Game 2 on Tuesday night at Fenway Park with the Red Sox ahead 1-0 following an 8-4 victory in Game 1.
Boston will start David Price who, despite his history of postseason struggles, was masterful in his last start against the Houston Astros in the ALCS. Price earned his first career postseason victory in 11 starts and allowed zero earned runs while striking out nine batters in 6.0 innings pitched.
The lefthander enters Wednesday's game with a 2.25 ERA and three earned runs allowed (seven total) in 12.0 innings pitched during two games against the Dodgers.
Los Angeles will start lefthander Hyun-Jin Ryu in Game 2. Ryu is coming off a disappointing performance against the Milwaukee Brewers in the NLCS which saw him allow five earned runs and seven hits in 3.0 innings pitched.
The lefty enters Wednesday's game with a 4.40 ERA, seven earned runs allowed and 15 strikeouts during the 2018 postseason.
Here's more info about tonight's game:
Dodgers vs. Red Sox
Time: 8:09 p.m. ET Wednesday Night (tonight)
Betting odds: Red Sox -1.5; over/under -8.5
TV channel: FOX
Live Score:
Boston- 4, Los Angeles- 2, 9th
Live streaming: Fubtotv.com (you can get a free trial for seven days). You can also get live streaming on MLB.com, though a subscription is required.
Boston's offense was as good as advertised during Tuesday's Game 1 victory. Ahead 5-4, infielder Eduardo Nunez cleared the bases on a 3-run homer that scored Andrew Benintendi and JD Martinez to secure an 8-4 lead.
Martinez also added two RBI of his own with a single in the first that scored Benintendi and a double in the third to score Steve Pearce.
Matt Kemp provided the Dodgers' only home run with a solo shot in the second inning. Manny Machado added three RBI with a first inning single, a fielder's choice in the fifth and a sac fly in the seventh.
See Dodgers vs. Red Sox live updates here once the game begins (you may have to click on the link if viewing on a mobile phone):
Tweets by ‎@Dodgers and @RedSox