Los Angeles Hits 300 Homicides for First Time in 10 Years as LAPD Blighted by Budget Cuts
Los Angeles has hit the grim milestone of 300 homicides so far this year — a figure not seen since 2009.
The city has seen a surge in killings in 2020 amid an increase in gang violence as well as the coronavirus pandemic and economic fallout.
A 17-year-old boy became the 300th homicide victim on Sunday when he was fatally shot while riding his motorbike near his house.
LAPD wrote on Twitter: "A number we have not seen in over a decade—300 homicides in a year. Senseless violence & tragic loss of life. Our people are doing everything they can to stop the violence, but we need your help."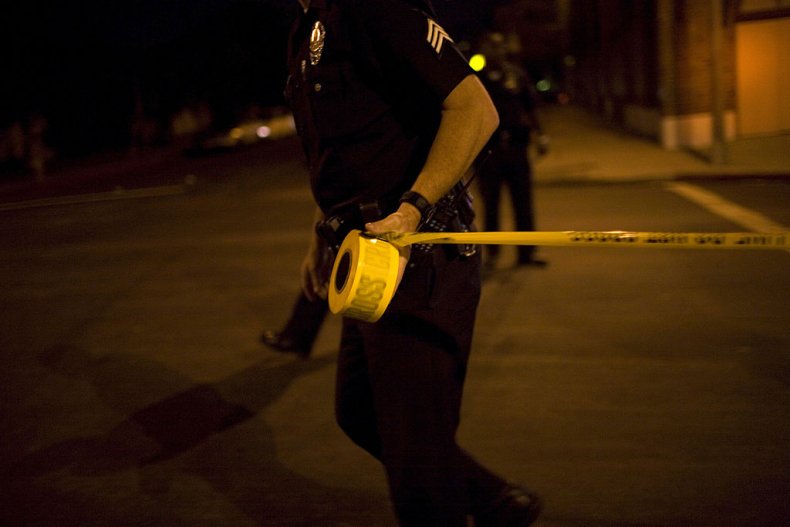 Los Angeles Police Department (LAPD) shared a link to LA Crimestoppers where anyone can submit anonymous tips.
It also shared a post from Deputy Chief Emada Tingirides, which read: "I am HEARTBROKEN!! It's has been a tragic weekend in Los Angeles to include the murder of a 17-year-old riding his motorcycle close to his home.
"A Weekend like this creates Lasting Trauma in Communities. Praying for South Los Angeles. #WeMustComeTogether."
It comes after Mayor Eric Garcetti announced plans to cut the LAPD's budget by $150m at the beginning of May.
His decision followed days of protests and calls from activists, labor unions and community groups to "defund the police." A large demonstration was even held outside of the mayor's residence.
On the weekend, Eyewitness News revealed the contents of a memo it had obtained from the LAPD that outlined how the police budget cuts may be implemented.
According to the broadcaster, LAPD said in the internal statement to personnel that several units would be disbanded.
It reportedly read: "A City of Los Angeles fiscal emergency has created an unexpected Department budgetary crisis and shortfall. As a result, the Chief of Police is making significant and difficult changes to adapt to the current financial and personnel shortages."
Units to be disbanded reportedly include those focused on sexual assaults, animal cruelty and homeless outreach. Other units will allegedly be downsized, including the Robbery Homicide Division, Commercial Crimes Division, Metropolitan Division, Traffic Group and Labor Relations unit.
Year of bloodshed
Besides the shooting of the 17-year-old boy, there has been a string of homicides over the past fortnight, including the killing of a woman and her unborn child in Wilmington.
Arlene Leonor Rodriguez, 24, was sitting in a parked vehicle at about 11:25 a.m. on November 15 while a man was working on the engine outside, police told the LA Times.
A gunman then apparently approached and fired multiple rounds at the pair, who were later transported to a local hospital.
The man, who was not identified, suffered an injury that was not considered life-threatening but Rodriguez was pronounced dead. She was seven months pregnant.
The shooting was one of several in the city that weekend and pushed the total number of homicides up to 294, according to the newspaper. Just a week later, it soared to 300.
The total number is an increase from 257 homicides reported in 2019, LAPD told CNN.
The killings in 2020 have been fuelled by gang violence, the murder of homeless people and the coronavirus pandemic, the LA Times reported in September.
Out of nearly 80 homicides in Central Los Angeles through the end of August, more than half were suspected of being gang-related and more than 30 involved victims who were experiencing homelessness, the publication said.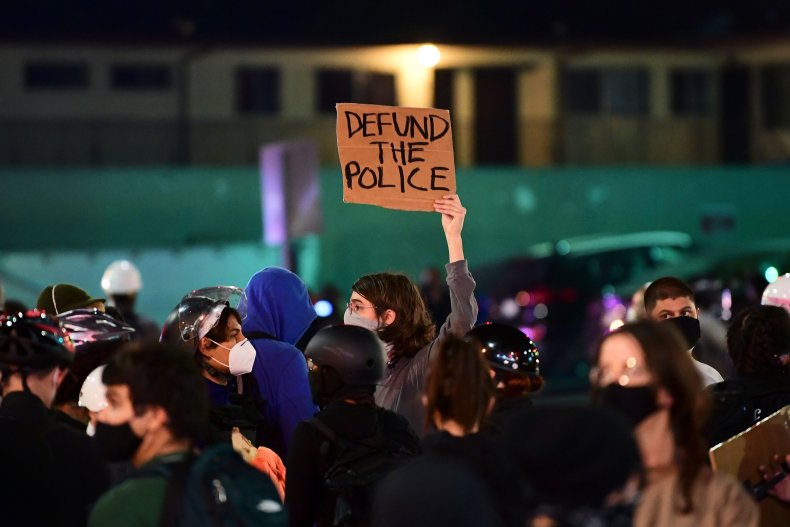 It also reported that killings across the city have also been driven by drug disputes, domestic violence and robberies but many seem inexplicable.
Meanwhile, LA Police Chief Michel Moore said that the COVID-19 pandemic has helped drive the increase in gun violence and homicides this year.
He reportedly told a morning meeting with the civilian Police Commission: "What we're sensing is a lot of stress, a lot of communities that are on edge, a certain amount of depression."
Rise in homicides in other U.S. cities
LA is not the only U.S. city to have seen an uptick in homicides but rather a national pattern has emerged throughout the year.
Louisville, Kentucky hit a recorded 121 homicides in September — the highest its ever seen, according to Louisville Metro Police Department statistics.
Between October 1 and October 31, there was also a 102 percent increase in the number of gun arrests and a 121 percent increase in the number of shooting incidents across New York City, according to NYPD data.
Murder has also increased in NYC this year by 37 percent, with 405 murders reported in 2020 compared to 295 murders in 2019.
In Minneapolis, crimes like robbery increased by more than 50 percent since last year, according to CNN.
Minneapolis Police spokesman John Elder told the broadcaster in September that there had been more than 6,000 "priority one" 911 calls, which include sexual assault, shootings and robberies, in the period of year where the force did not have enough officers for an immediate response.