Lakers Hope to Solve Scoring Woes by Signing Mindaugas Kuzminskas—but Who Is He?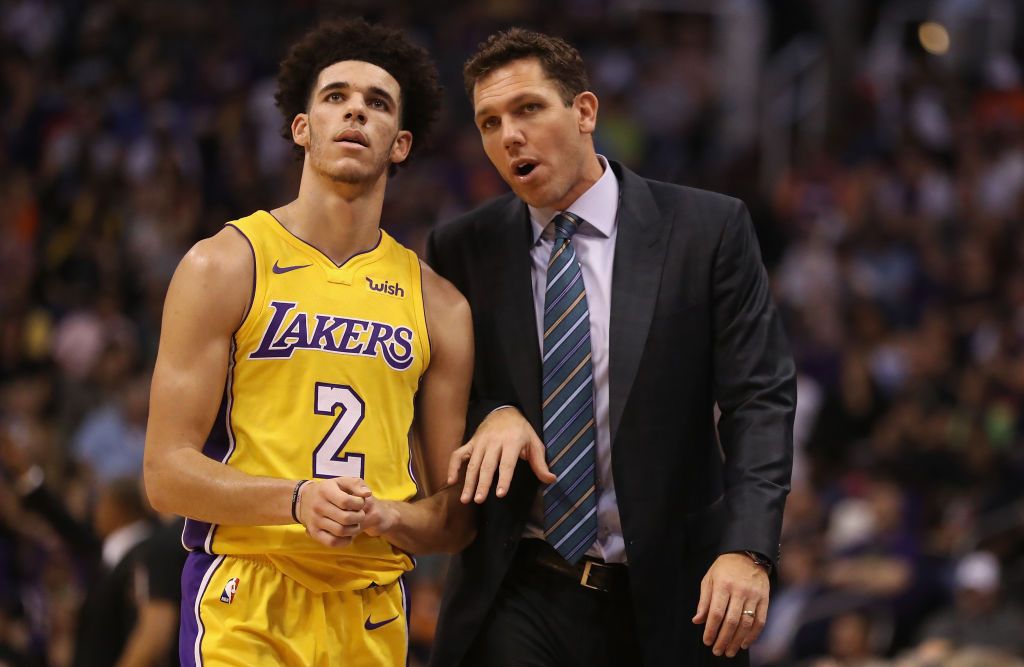 After Sunday's resounding win against the Denver Nuggets, the Los Angeles Lakers seem to have turned a corner. They may be 10th in the West, but Luke Walton's team has been among the best in the league on defense.
It is the offense that needs work—and, in particular, more players with the ability to shoot the ball. The fact Lonzo Ball recorded his second triple-double on Sunday and helped the Lakers to a win at Staples Center merely covered the team's otherwise chronic shortcomings.
But Walton and the Lakers management have a plan. In order to aid their perimeter shooting, the franchise is considering signing free agent Mindaugas Kuzminskas, who was waived by the New York Knicks earlier this month to facilitate the return of Joakim Noah.
"The respect this franchise has for Mindaugas cannot be overstated," Knicks General Manager Scott Perry said in a statement. "His professionalism and work ethic were greatly appreciated by his teammates, coaches and the entire staff. The decision was extremely tough for us. We wish him nothing but the best moving on with his playing career."
Related: Lonzo Ball's triple-double is great, but beware the Blake Griffin reputation
And that may see him land in Los Angeles. According to Ohm Youngmisuk of ESPN, the franchise is currently in talks with Kuzminskas. "The Lakers are keeping tabs on free agent Mindaugas Kuzminskas," Youngmisuk wrote. "According to sources with knowledge of the team's thinking, the Lakers, in need of perimeter shooting, are doing their due diligence and met with the forward recently while they evaluate their wing depth."
But who actually is Mindaugas Kuzminskas, and how is he going to solve the Lakers' scoring issues?
He began his career with BC Sakalai in his native Lithuania in 2006, playing in the Lithuanian Basketball League and Baltic Basketball League. He spent just a year there before joining Perlas Vilnius and then moved on to Siauliai in 2008. Two years with Siauliai earned him a move to Zalgiris Kaunas, one of the oldest teams in the EuroLeague, and it was here that he made a name for himself.
Kuzminskas made the Lithuanian Basketball League All-Star team in each of his three seasons, and he was named MVP in 2010, when Zalgiris won the LKF Cup. He went abroad in 2013, signing a contract with Spanish team Unicaja Malaga. Over 36 games, he averaged 10.3 points, 3 rebounds and 1.1 assists per game, and he was signed by the Knicks in July 2016.
Kuzminskas made 68 appearances as a rookie for the Knicks but played just once in his second season before being waived. Now 28 years old, the small forward is a free agent and could be of help to the Lakers.
Last year, he shot 32.1 percent from 3-point range, which would be fourth highest in the current Lakers roster, behind Jordan Clarkson, Brook Lopez and Kyle Kuzma.
There would be one small hurdle to jump if the Lakers are to sign Kuzminskas, however. The franchise is currently at its roster limit and would need to release someone to make room for a new signing.