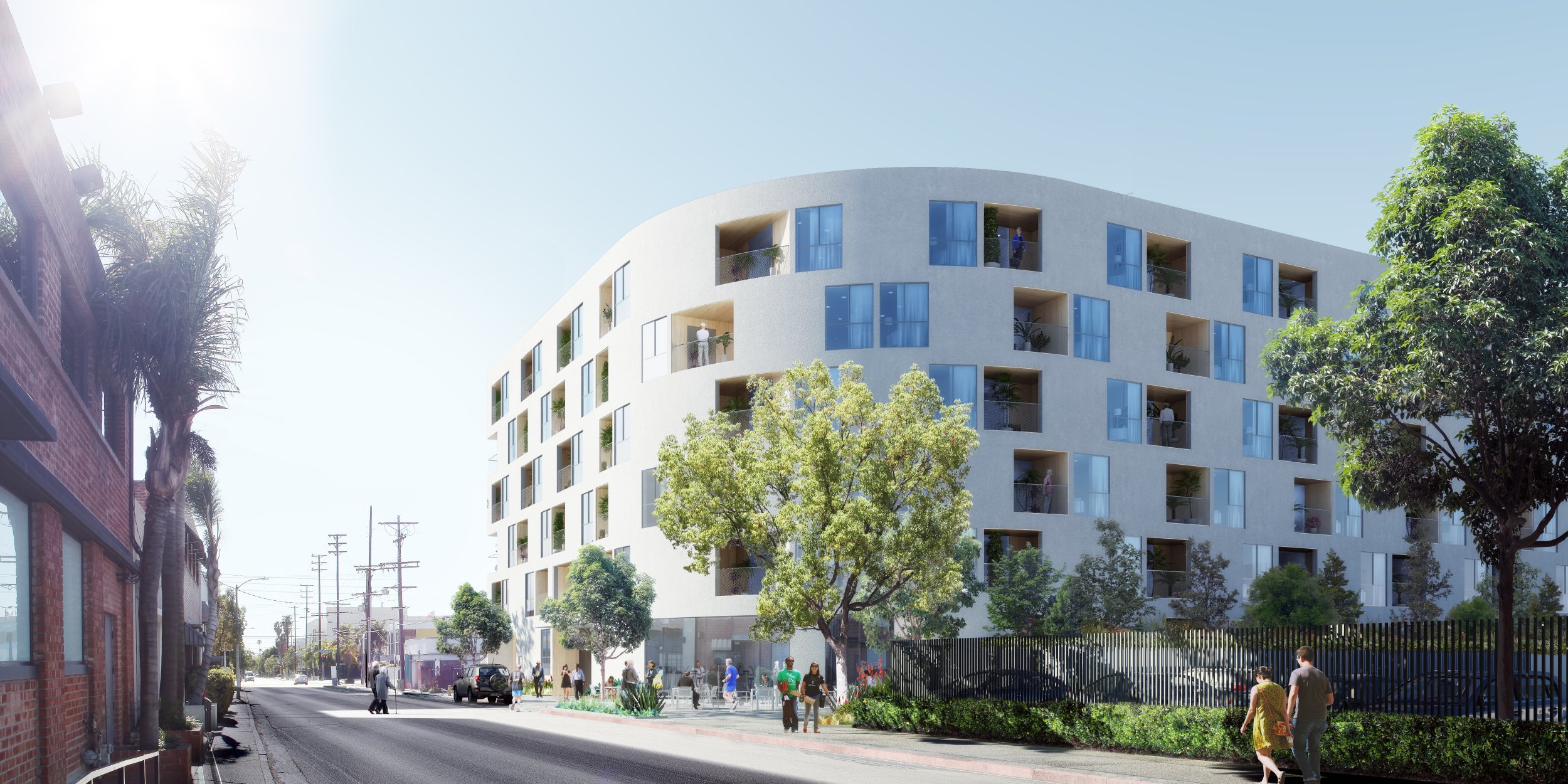 Since the rights of LGBT citizens have recently been subjected to questionable laws passed in Mississippi and North Carolina, it's important to recognize the places that bring positive news to the community. The Los Angeles LGBT Center has announced it will break ground on a new campus this year that will house both elderly and young adult LGBT residents.
The new facility—dubbed the Anita May Rosenstein campus, after the project's principal donor—will feature 100 units of affordable housing for seniors, 100 beds for homeless youth, 35 units of supportive housing for youth and a commercial kitchen to serve homeless members of the community. It also will serve as the new headquarters for the L.A. LGBT Center.
The Center has been part of the Los Angeles community since 1969, and opened Triangle Square, the first affordable LGBT housing for seniors, in 2007. According to a 2014 report by Services & Advocacy for GLBT Elders (SAGE), one out of every eight LBGT person has been discriminated against when searching for housing.
The idea to create a space that would accommodate both seniors and young adults was partly driven by numbers—both groups had the highest need for housing—but more importantly, L.A. LGBT Center CEO Lorri L. Jean explains to Newsweek, it was inspired by how much the two groups have in common and what they can learn from each other. "While it was certainly different to be an LGBT person in the 1940s, 50s, 60s than it is today, many of our seniors and our youth experience rejection by their families, discrimination and bigotry in society, and violence. Even though things happened decades apart, the experience is very similar."
To see an older generation of LGBT people endure and live happy, healthy lives after having been rejected by family, friends or any group that was once welcoming provides hope for many youths who feel they have none. The seniors also offer a source of primary knowledge about the history of the LGBT movement that can inspire a new generation of activists.
In return, young adults can offer help to seniors—from teaching them to use a smart phone to providing welcoming company. According to SAGE, LGBT seniors are three to four times less likely to have children and grandchildren than their non-LGBT counterparts and are often estranged from their biological families. They face a higher rate of isolation and are twice as likely to live alone. While current LGBT senior housing offers some interaction between residents, a cross-generational housing arrangement can be more conducive to social engagement.
"Many seniors love to be able to hang out with more than just people of their own age, and this will make it very easy for them," Jean says.
To illustrate the impact opposing generations of LGBT people can have on each other, Jean reminisces over the life of Alice Herman, a cherished resident of Triangle Square and an LGBT advocate who recently passed away. Alice and her partner Sylvia had been together since 1964. After retiring, they lived comfortably on Sylvia's Social Security, but when Sylvia became ill, the couple had to use their savings on medical bills. Sylvia passed away, and because their marriage was not recognized by the federal government, Alice was not able to receive Sylvia's benefits, causing her to lose her home.
"She called us as she was literally moving into her car, crying," Jean says. "Luckily, we were able to get Alice into Triangle Square." Though she had never been politically active in her earlier life, Alice soon joined the Center in promoting a law that would require equal Social Security benefits for LGBT couples. "Alice became our spokeswoman," Jean says. "This woman, who had never done anything like this in her life, gave rousing speeches at rallies, did media about her plight and the plight of other same-sex couples who had spent their lives together."
A group from the Center, including young adults, went to Washington, D.C., for the introduction of the bill and watched Alice speak on the steps of the Capitol. Jean remembers seeing how inspired the younger members of the community were by her. "Some of them started to get more involved to fight for equal rights for LGBT people and equal recognition of our relationships. They hadn't really thought about marriage much or what its benefits were, and they were seeing why it was important to fight."
The Los Angeles-based firm Killefer Flammang, who has previously been recognized for its commitment to creating affordable housing, is serving as executive architects on the new campus. The New York- and Los Angeles-based firm Leong Leong is taking on the design. The L.A. LGBT Center has already raised $25 million in needed funding, and is currently engaged in raising the remaining $15 million needed for completion. Ground is expected to be broken later this year with a 2019 opening date.