Los Angeles Measles Outbreak: Five Cases Announced, Health Authorities Warn More Will Follow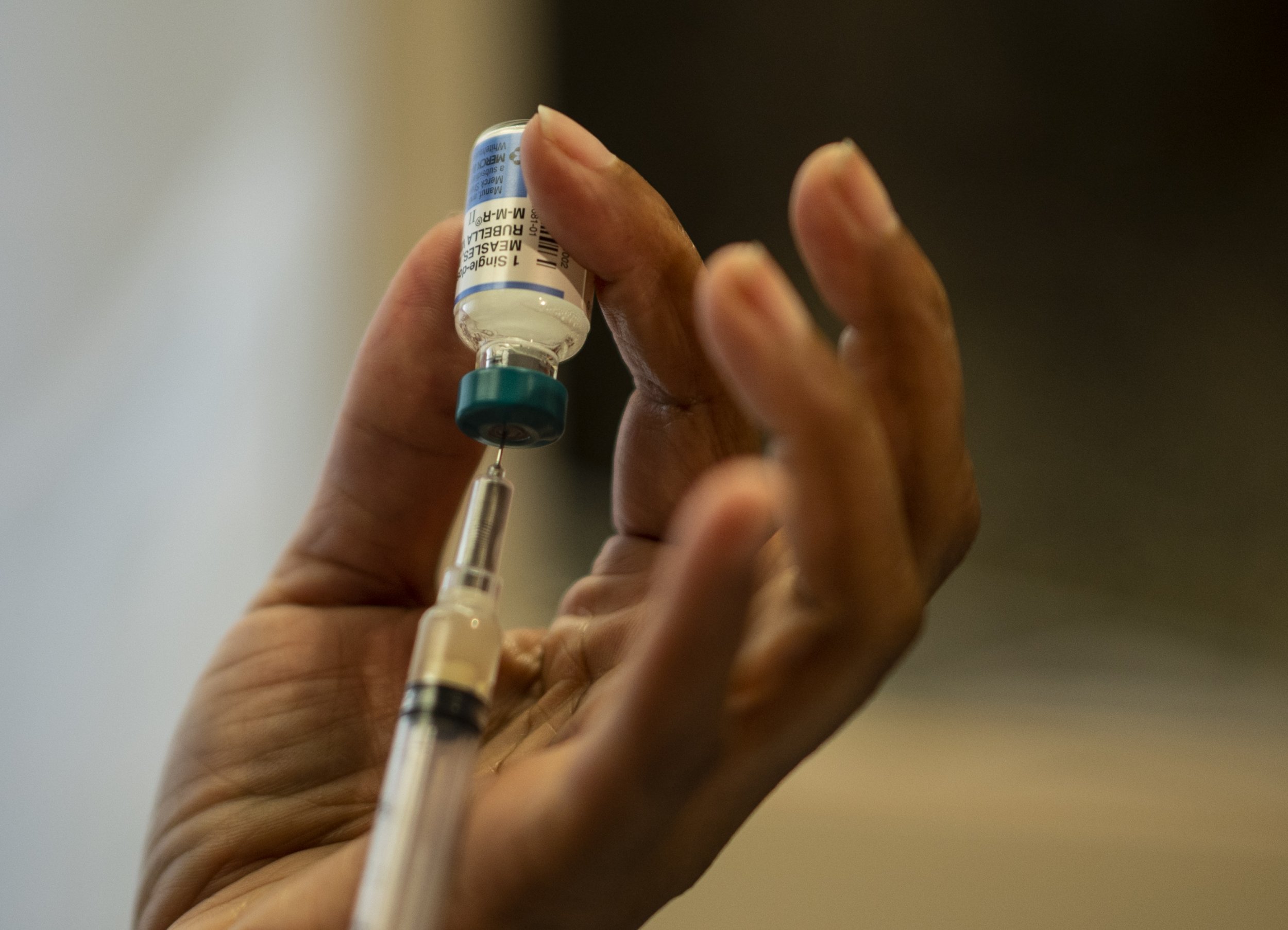 The Los Angeles County Department of Public Health announced it was investigating several new reports of measles and warned that the chances of being exposed to the disease have increased in the local area.
The department said it was looking into five confirmed cases—four of which were linked—that occurred as a result of international travel.
"Four cases are linked to one person who traveled internationally, and the fifth case also traveled internationally," a department spokesperson told Newsweek.
The latest developments come as the Centers for Disease Control and Prevention predicts 2019 could be a record-breaking year for measles cases in the U.S.
The L.A. County Department of Public Health urged local residents to make sure they get fully immunized against measles—through two recommended doses—to protect their own health and prevent the disease from spreading.
Measles is a highly contagious disease spread by coughing and sneezing, according to the CDC. It is so contagious that if one person has it, up to 90 percent of the people close to that individual who have not been immunized will get measles between one and three weeks after exposure.
Just because someone doesn't look ill, that doesn't mean they aren't contagious. Infected people can spread measles to others four days before the rash that characterizes the disease appears.
"We will likely see additional measles cases in Los Angeles County, so it is important if you or someone you know has the symptoms of measles or has been exposed to measles to contact your health care provider by phone right away before seeking treatment," Muntu Davis, Los Angeles County Health Officer, said in a statement.
"The best way to protect yourself and to prevent the spread of measles is to get the measles immunization, with two doses of measles immunization being about 97 percent effective at preventing measles."
The five recent cases are the first to be confirmed in L.A. County residents—as well as being the first cases of transmission within the county—this year, according to the country Department of Public Health. Four infected individuals traveled through the county earlier in 2019, but they were not residents.
The department has identified the following as places and times where measles exposure could have occurred:
Los Angeles International Airport (LAX), Tom Bradley International Terminal, Gate 218 on April 1 from 6:30 a.m. to 9:00 p.m.
University of California at Los Angeles (UCLA), Franz Hall on April 2, 4, and 9 and Boelter Hall on April 2 and 9 from 10:00 a.m. to 6:00 p.m.
California State University, Los Angeles, Main Library, on April 11 from 11 a.m. to 3 p.m.
El Pollo Loco Restaurant, 1939 Verdugo Blvd., La Cañada Flintridge, on April 11 from 2 p.m. to 4:30 p.m.
El Sauz Tacos, 4432 San Fernando Rd., Glendale, on April 13 from 1:30 p.m. to 4:00 p.m.
There are currently several ongoing outbreaks of measles across the U.S.—including in New York, New Jersey, Washington state, Michigan and Northern California—all of which have been linked to unvaccinated international travelers.
The year 2019 looks set to break the record for the number of annual measles cases since the disease was declared eliminated in the U.S. in 2000, according to the CDC.
This year, the number of confirmed cases has already reached 626—reported across 22 states. The current record is held by 2014, when there were a total of 667 confirmed cases.
Measles infects the nose and throat mucus of infected individuals, producing symptoms such as fever, runny nose, cough, red eyes and a sore throat. These are followed by a rash that spreads over the body.
This article was updated to include comments from the Los Angeles County Department of Public Health.