LA Metro's New Body Scanning Tech Finds Concealed Weapons, Explosives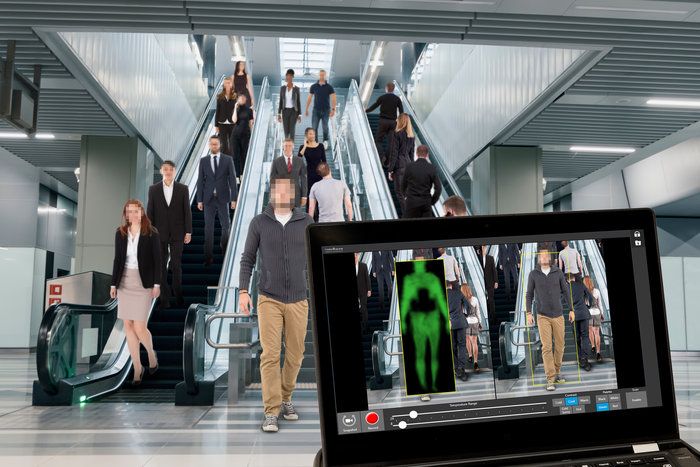 The L.A. Metro transport system will use portable screening technology originally created by experts from the European Space Agency (ESA) in the fight against crime.
The agency said in a release on Wednesday that its system is able to detect concealed weapons or explosives and can scan the bodies of 2,000 passengers per hour. The L.A. Metro serving Los Angeles County in California will be the first mass transit system to use such technology.
Cameras will detect metallic and non-metallic objects on a person's body in real-time. It works by looking for the "absence of the naturally occurring, extremely high-frequency 'terahertz' waves, emitted by anything that is warm—including the human body," the ESA elaborated.
The first working terahertz camera was developed in the early 2000s by an ESA-led team working out of the U.K., initially designed for future space missions. Several team members went on to start Thruvision, the company that is now responsible for developing the technology. According to its website, the system is also being deployed by the New York Mass Transit Authority.
The Thruvision cameras can spot hidden objects at up to 10 meters away while passengers walk past the system, meaning it works without significant slowdown to daily commutes.
"When an object is hidden in clothing or strapped to a person, these waves are blocked and their absence is detected by the system's software," said Stefan Hale, chief operating officer of Thruvision. "It does not emit radiation of any kind and no anatomical details are displayed."
Discussing the implementation last month, L.A. Metro CEO Philip Washington said the new technology will stop crime. "We now have the ability to obtain early visual warning of person-borne improvised explosive devices or weapons that are intended to cause mass casualties.
"Our systems allow law enforcement agents and L.A. Metro security to screen passengers without disrupting foot traffic and to take preemptive action if suspicious items are found."
The full LA Metro currently transports approximately 1.3 million passengers every day.
David Pekosk, administrator at the Transportation Security Administration (TSA), said that body scanning will help to "deter potential acts of terrorism while keeping the traveling public safe." He added: "TSA applauds the leadership of L.A. Metro for its proactive efforts to evaluate, procure and use state-of-the-art technology designed to detect potential threats to the transit system."