Los Angeles Police Chase Ends With Man Falling to Death From 160-Foot Crane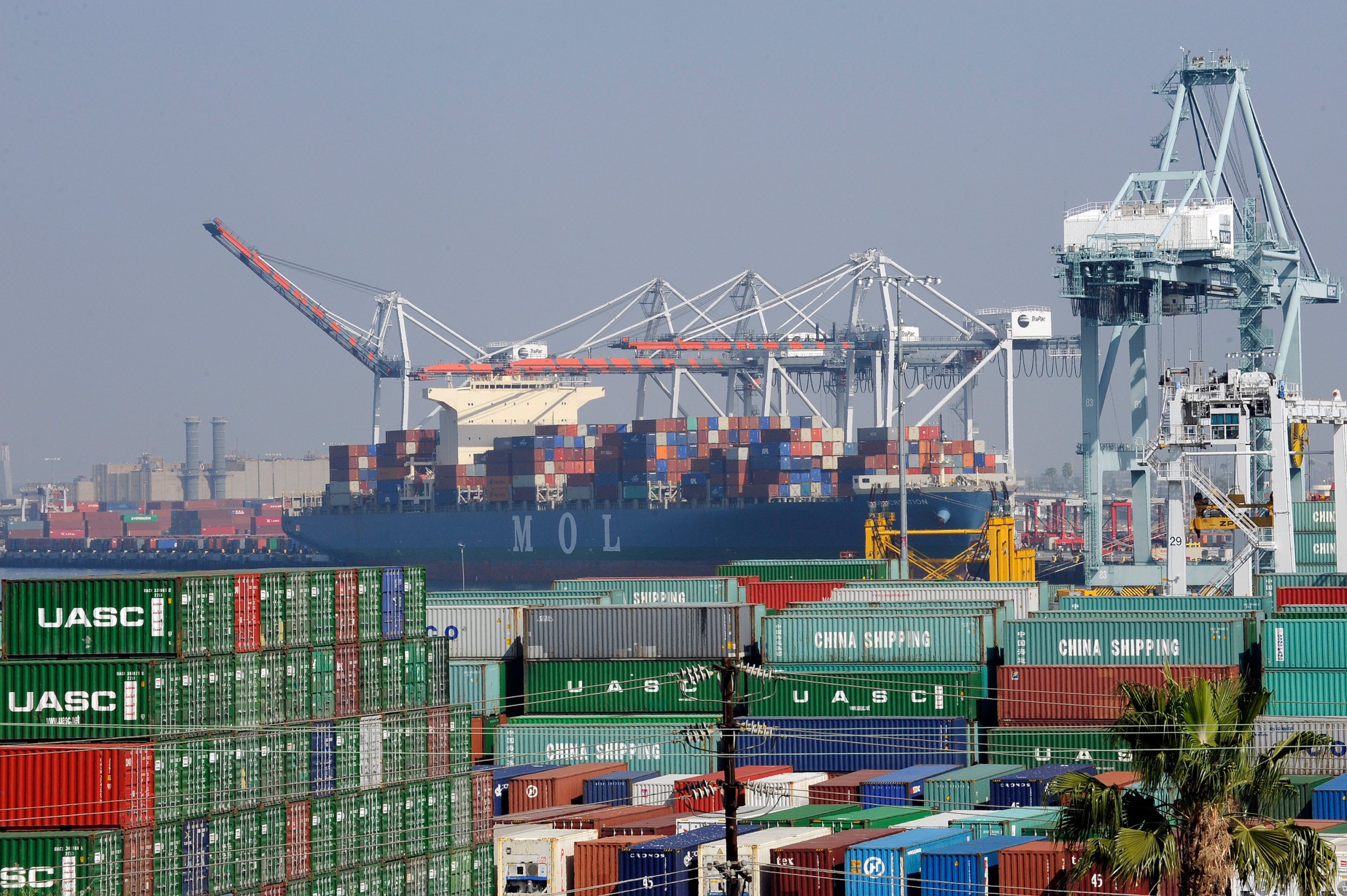 A man has fallen to his death from a 160-foot-high crane at the Port of Los Angeles after a police chase and hours-long standoff.
The man was believed to have stolen a white SUV earlier on Wednesday and led police on a chase before ditching the vehicle at the port and scaling a crane, NBC San Diego reported.
The Los Angeles Police Department received a call about a vehicle being stolen in San Bernardino, police officer Tony Im told local news channel KTLA. The vehicle was chased by three different police forces as it drove towards the port, near Long Beach, Im said.
The man drove erratically during the pursuit, weaving across lanes and driving at speeds of 90 miles per hour. The driver at one point stuck his head out the window and appeared to speak with police officials.
After entering a dock at the port, the man jumped from the vehicle and climbed a tower. He made his way to the catwalk of the crane. The man, who was wearing a Kobe Bryant Los Angeles Lakers jersey, proceeded to walk around, dance and hang his head over the edge of the crane.
By nightfall, the man had stripped off and thrown his clothes from the crane. While he was on the crane, he behaved erratically, performing handstands and crunches, according to local media. Police had surrounded the area and were trying to convince him to hand himself in.
But around 9:30 P.M. local time, the man fell from the crane. The Los Angeles Fire Department said that he had fallen 160 feet and died at the scene; it was unclear whether the fall was intentional or not.
A crane operator who works at the port, Patrick Bates, told KTLA that the man was on the highest crane in the entire harbor. "It was unbelievable, the height of that, it takes your breath away...He was up there doing things that I just could not believe," said Bates.