The Los Angeles Rams Have Hired the Youngest Head Coach in NFL History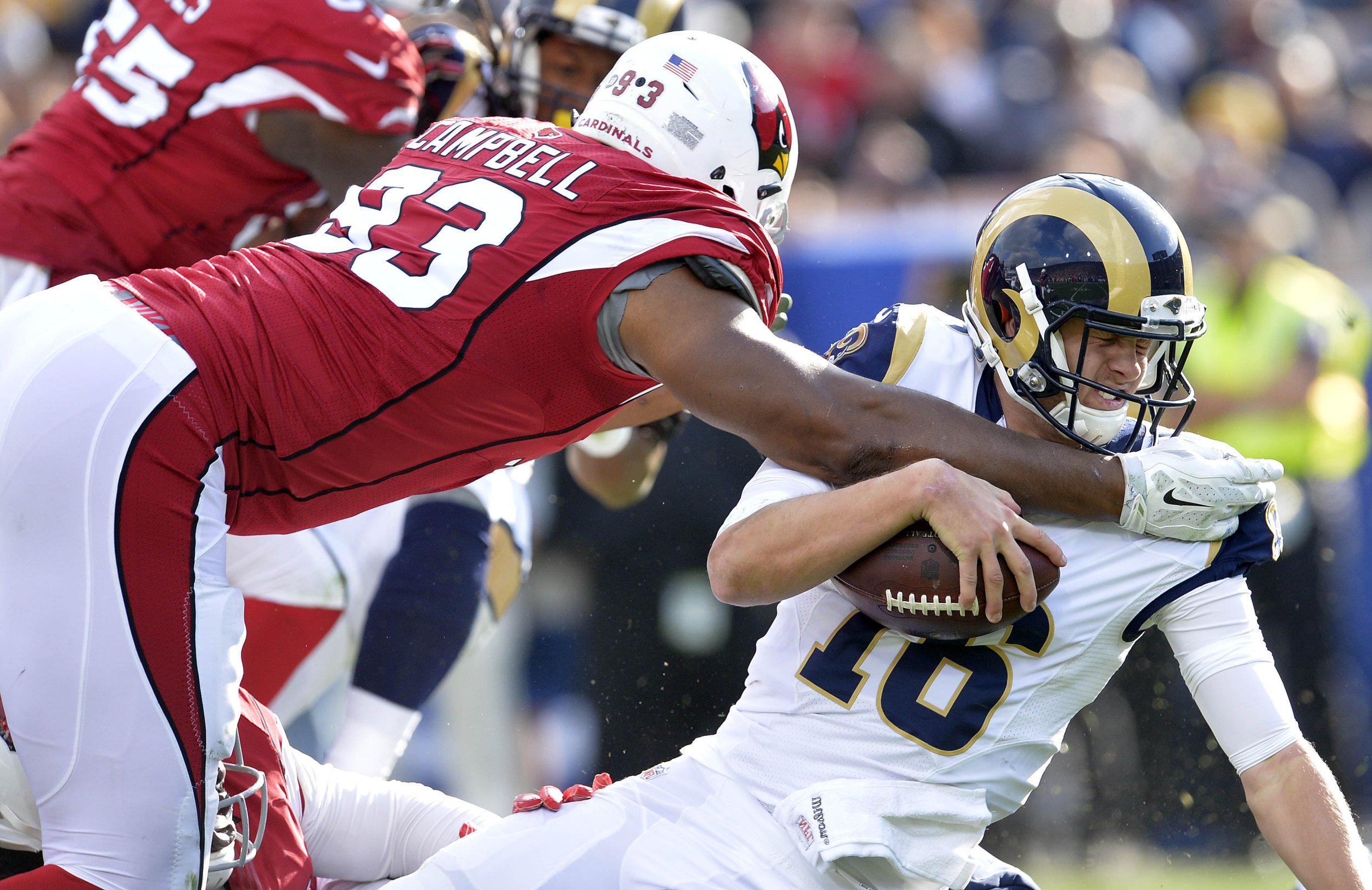 San Diego Chargers chairman Dean Spanos announced on Wednesday that beginning next year the franchise will play its home games in Los Angeles. The team changed its name on Twitter to the "Los Angeles Chargers," and unveiled a new logo that resembles the Los Angeles Dodgers' classic "LA" if it were hooked up to some jumper cables.
Related: Struggling Los Angeles Rams fire head coach Jeff Fisher
Not to be outdone, the Los Angeles Rams, who moved west from St. Louis in 2016, on Thursday announced the hire of the youngest head coach in NFL history. Scott McVay, 30, who in 2016 led the Washington Redskins' offense to the third-most yards in the league, will fill the vacancy left by Jeff Fisher, who was fired in December after just under five seasons with the franchise.
Of all of the available NFL head coaching jobs, the Rams position may be the most interesting. The team is bereft of talent, especially on offense, but they still have last year's overall number-one draft pick in quarterback Jared Goff, and in 2019 the newly relocated team will move into a state-of-the-art facility that is costing more than $2.5 billion to erect. There also will be pressure to succeed quickly, as the Rams' dismal 4-12 record in 2016 didn't do much to inspire enthusiasm in a city that hadn't had an NFL franchise since 1994. Drafting Goff was supposed to instill hope for the future, but he had a disastrous rookie season, playing in only seven games and barely completing 50 percent of his passes.
Because the Rams mortgaged their future on Goff, it was crucial to bring in an offensive specialist that could mold him into the franchise quarterback they thought they were drafting. McVay could be the one to do it. In his three years with the Redskins, he turned Kirk Cousins from a backup into one of the most prolific passers in the league.
"I am incredibly honored by this opportunity, and I want to start by thanking Mr. [Stan] Kroenke and Kevin Demoff for their faith in me to lead the Los Angeles Rams as head coach," McVay said in a statement. "Collectively, we are committed to building a championship caliber team, and I'm excited to start that process and make our fans proud."
Rams owner Stan Kroenke was just as excited as his new hire.
"The accomplishments and success that he has rendered in less than a decade in our league are remarkable," Kroenke said in a statement. "I am confident in his vision to make a team a consistent winner and to ultimately bring a Super Bowl title home to Los Angeles."
Now they just need to hire some good players.