Los Angeles Sheriff's Deputy Charged With Sexually Assaulting 6 Inmates At Women's Facility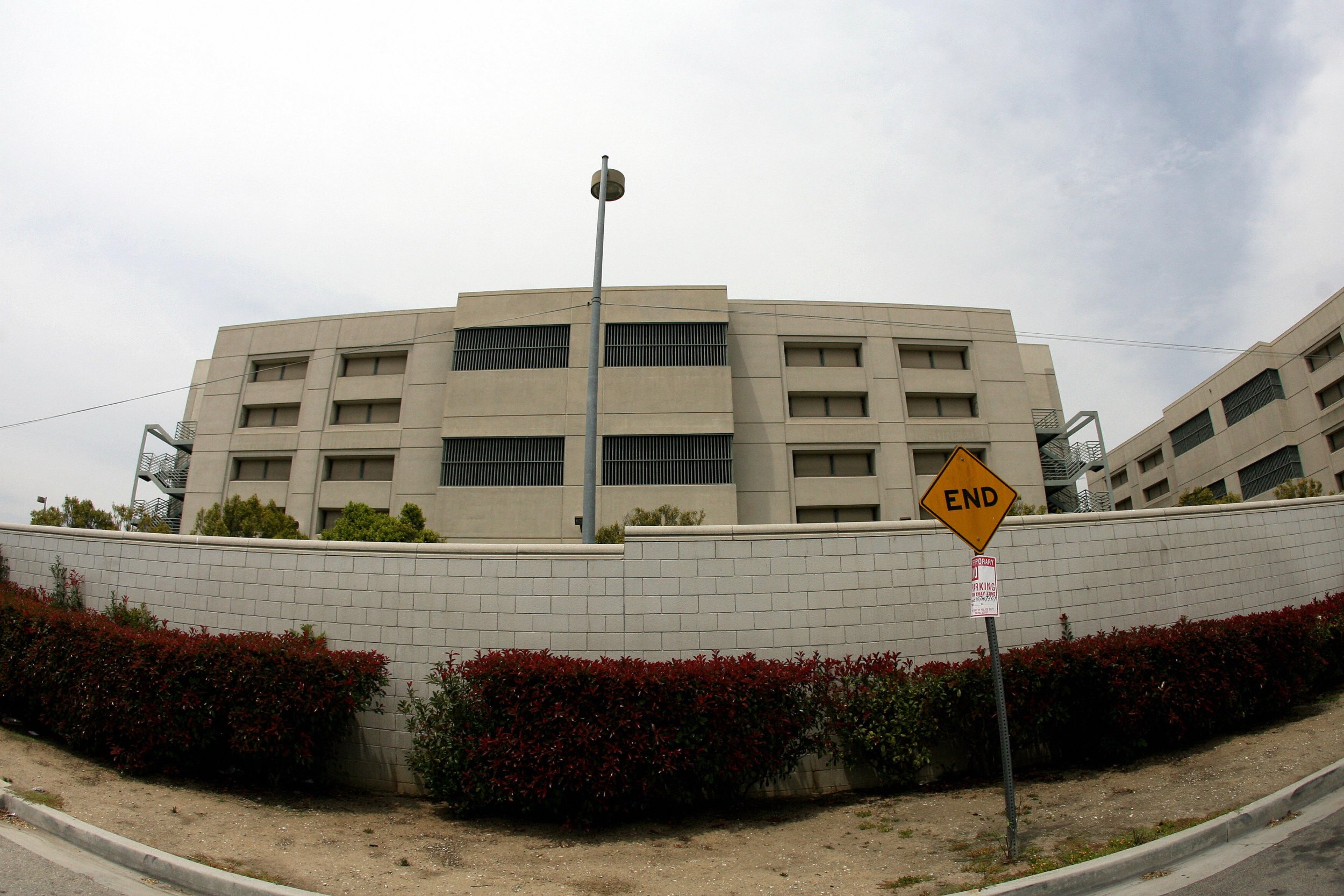 A Los Angeles County sheriff's deputy has been charged with sexually assaulting six female inmates over a six-month period in 2017 at a women's facility.
In a press conference, Sheriff Jim McDonnell said Giancarlo Scotti, 31, is facing two criminal counts of rape and two counts of oral copulation—both under color of authority.
Scotti is suspected of ordering inmates at the Century Regional Detention Facility in Lynwood, California to perform sex acts on him before having unlawful sexual intercourse with them. The assaults, which McDonnell called "egregious" and a "violation of public trust," are alleged to have occured between March and September 2017.
The sheriff's deputy, who had worked in his department for a decade, was arrested in September hours after one of the inmates informed a facility worker about the assault.
In addition to the charges against the deputy himself, two of Scotti's suspected victims told ABC7 they had also filed a federal civil rights lawsuit against the department.
Scotti is expected to plead not guilty, and could be arraigned by Thursday. If found guilty of the charges, he faces a maximum sentence of seven years and four months in state prison.
Attorney Justin Sterling, who is representing the two former inmates pressing charges against Scotti, said in a statement on Wednesday evening that only "systematic failure" can explain "how one man could so profoundly abuse his power."
He pointed to the fact that the LA County Sheriff's Department had failed to undergo an audit specifically meant to prevent the sexual abuse of inmates, despite it being mandatory under federal law.
"This tragedy is about more than one rogue cop," he said. "Why weren't working safeguards in place to prevent at least a half-dozen sexual assaults by the same guard? Inmates in jail are under constant surveillance—cameras are everywhere—how could one male guard exploit so many women and not be caught in the act?"
McDonnell noted in his press conference that no other personnel appeared to be involved in the alleged incidents. If the female inmates were left alone with Scotti, that alone would be a violation of department policy, which stipulates that male deputies entering cells holding female inmates must be accompanied by a female employee.
This is not the first time the Los Angeles County Sheriff's Department has faced allegations over misconduct.
A number of department officials, including former Sheriff Lee Baca, were found guilty in recent years of attempting to derail a federal investigation into corruption and civil rights abuses at county jail facilities.
Scotti is scheduled to appear in court in October.
Sterling said his clients "desperately want justice," adding: "Holding Deputy Scotti criminally responsible for his actions is one major step in that direction."