Los Angeles Sports Fans Face New Restrictions One Day After State Recall Election Fails
Los Angeles sports fans are facing new COVID-19 restrictions in the wake of Governor Gavin Newsom's successful victory against a Republican-led recall election.
On Wednesday, Los Angeles County announced that later this week, a new health order will be put in place that requires proof of vaccination for indoor bars, wineries, breweries, nightclubs and lounges. The order will also require that individuals provide proof of vaccination or a negative COVID test result for any outdoor sporting or entertainment events including the Dodgers, Rams, and Chargers games.
Additionally, the order will require customers and employees in all indoor nightlife establishments to have at least one dose of vaccine by October 7 and their second by November 4.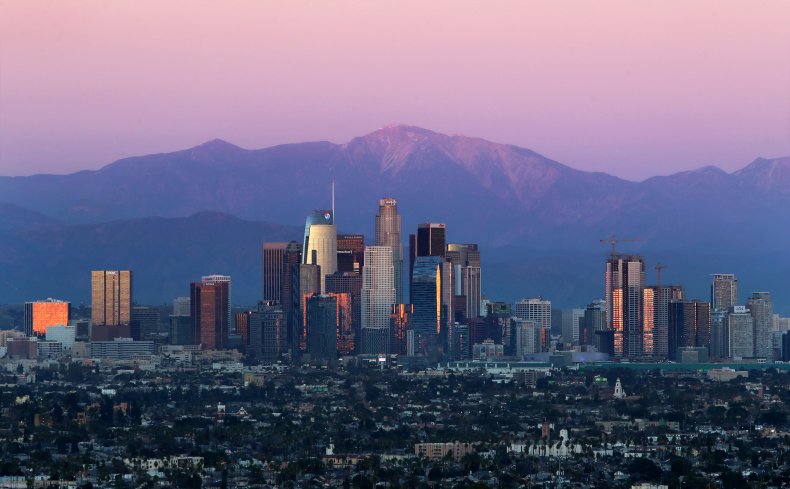 These orders were explained in detail by County Public Health Director Dr. Barbara Ferrer to a California Board of Supervisors.
"This modified health officer order aligns with the continued need to reduce risk of transmission and increase vaccination coverage," said Ferrer. "This is a reasonable path forward that will position us to be better able to break the cycle of surges."
According to Ferrer, the order will also strongly recommend, but not require, vaccine verification for indoor portions of restaurants.
In April, Los Angeles County mandated masks for outdoor events with more than 10,000 people in attendance. The updated order will require all attendees, employees, and other parties at outdoor events to provide proof of COVID-19 vaccination or a negative test result within 72 hours of a scheduled event.
After a surge of COVID-19 numbers in July because of the Delta variant, Ferrer recommended vaccinations as a safety measure against the rising numbers.
"With small increases in community transmission and an increase in the circulation of the Delta variant, your best protection and the best protection for the county's recovery are the safe and effective COVID-19 vaccines," she continued. "And while we are increasing the number of people with vaccination protection, sensible public health precautions, including masking and hand hygiene can support our recovery."
The new COVID-19 restrictions come as Newson stays seated as the Governor of California. The Democratic politician won in a landslide victory against Republican contender Larry Elder on Tuesday. Newsom's victory cements that the Golden State will remain in Democratic control for the next few years.
While Newsom stated that his victory was a win for "science, women's rights, and other liberal issues," Elder told his supporters to "remain gracious in defeat."
Newsweek has reached out to Ferrer for further comments.
The Los Angeles Chargers are scheduled to host the Dallas Cowboys this Sunday in a marquee afternoon game. The Rams will travel this weekend, and the Dodgers will be on a 13-day road trip before returning home.