Los Angeles Superbowl Just Latest in Homeless Evictions for Major Event
As Los Angeles County prepares for the upcoming Super Bowl — with an average ticket resale price of $8,074 — officials have been clearing out homeless encampments near SoFi Stadium in Inglewood, which will host the NFL's premier annual event.
While officials insist these "evictions" are part of standard procedure, advocates accuse the city of intentionally displacing a growing unhoused population ahead of the big game.
"It would be hard to say it is not related to the Super Bowl," said Jennifer Hark Dietz, Chief Executive Officer of PATH, a leading homeless services organization in California.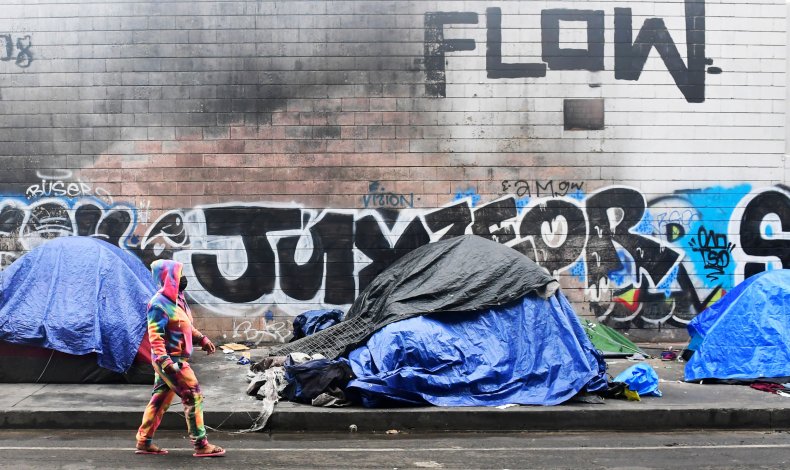 SoFi Stadium, the new home of the NFL's Los Angeles Rams and Los Angeles, was built at an estimated cost of more than $5 billion, and opened in September 2020.
Dietz told Newsweek that major events in large cities often hit the unhoused the hardest.
"Large events like these are very disruptive," she said. "They bring tremendous traffic to where these people live, which is on the street."
With high traffic comes increasing safety risks, including vehicular traffic and interaction with the police. While dramatic sweeps like this one make headlines, they are nothing new in Los Angeles. Citing earlier examples in Echo Park and MacArthur Park, Dietz said there is a long history of major events displacing local unhoused communities.
"This is not the first one that has been happening in the city," she said.
Nor elsewhere in America.
Atlanta announced it would clear homeless tent encampments shortly before it hosted the Super Bowl in 2019. In 2020, unhoused people living in a tent city in Charlotte, North Carolina claimed they were being forced out in the days leading up to the Republican National Convention. And when Denver hosted Major League Baseball's All-Star Game in 2021, advocates said that city officials were clearing camps around Coors Field.
While this approach in dealing with homeless communities prior to large events has been widely criticized, local officials typically deny malicious intent. And the results of displacement are sometimes short-lived, as unhoused populations, with few other places to go, often return to their previous locations after the event ends.
"It is a crisis that no one really talks about, but there are about 600,000 people who sleep on the streets in this country every night," Housing and Urban Development Secretary Marcia Fudge told Power 105.1's The Breakfast Club in an interview.
Los Angeles County is home to at least 63,706 unhoused people, nearly enough to fill the 70,000-seat SoFi Stadium. Despite robust outreach and placement strategies to address homelessness, results are limited by an inadequate housing supply, Dietz said.
"The Housing and Community Development Department was sharing that we are 70,000 units of affordable housing short every year," she said. "So we are not even building enough to sustain."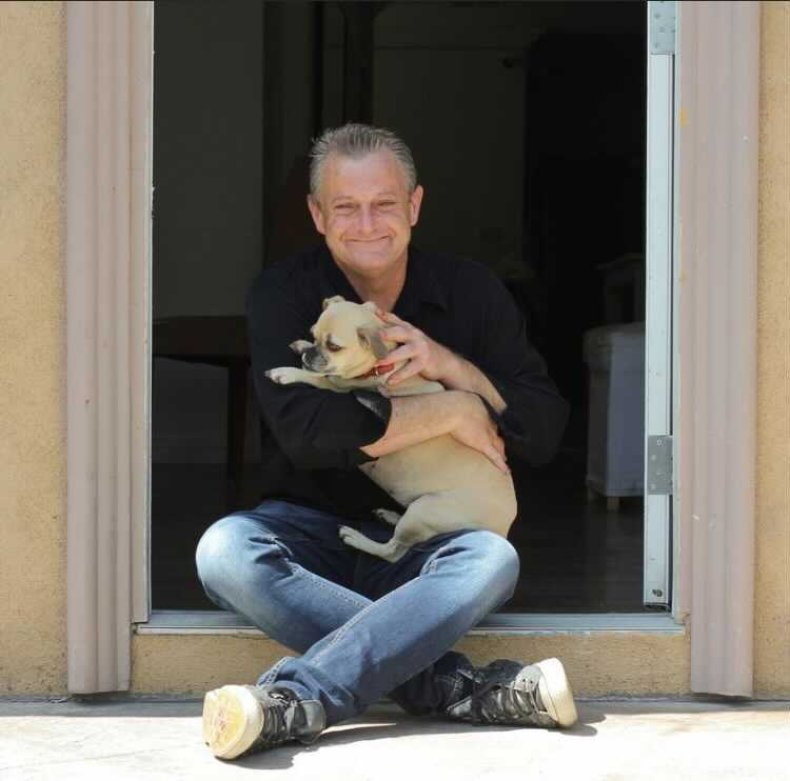 With rapidly increasing rent prices and not enough affordable supply, residents have been driven to make tough trade-offs. According to the American Community Survey, over 53% of California's renters are considered "rent burdened," meaning that they spend more than 30% of their income on rent and utilities each month.
People in that situation faced tough consequences during the early months of the pandemic. As COVID-19 hit and lockdown policies were enacted, thousands of workers lost their jobs without enough savings or another source of income to tide them through. As a result, hundreds fell into homelessness for the first time.
"We are seeing individuals, especially in the state of California, who are homeless due to a financial crisis," Dietz said. "In 2020, the Los Angeles Point in Time capture showed that the highest percentage of people who are entering homelessness was directly due to an economic challenge."
Many believe the pandemic has increased the number of unhoused individuals in the state above the 161,548 people reported in early 2020. Unfortunately, no official homeless counts took place in 2021 due to the COVID-19 pandemic.
The 2022 Point In Time Count will take place on February 24, 2022.
Without clear data points, finding effective solutions is nearly impossible, said Mayer Dahan, Founder of The Dream Builders Project.
"There is no empirical data out there to really point us in a direction or let us know what is going on," he said. "Besides making assumptions upon the visual inputs we see on the streets or what we hear from people, we do not really know."
"So that is the first step that needs to be taken to find a solution," Dahan added.
While data on the subject is limited, as more people struggle to afford their homes, stigmas around homelessness have shifted in many respects, he said.
"There is a huge misperception that a homeless person and ourselves are two different people," Dahan said. "Many have this flawed notion that we could not be there and they could not be here, just because of a couple of life circumstances."
Dietz said that real life circumstances have led to thousands of people experiencing homelessness on the streets of Los Angeles, and simply displacing them or telling them to move elsewhere is not a viable solution.
"If it's just displacement then that doesn't help," she said. "But if there's real resources attached to it that we can offer and that can actually help people move off the streets, things like that make a big difference."