Los Angeles Officials Backtrack on Teen's COVID-19 Death, But Psychological Impact of Children Dying From Coronavirus Still Felt
On Tuesday, Los Angeles County Health Officials had to backtrack on a previous statement announcing the death of a teenager from the new coronavirus. It was thought to be the first COVID-19 fatality involving a minor in the U.S. While early tests did show the 17-year-old from the City of Lancaster in California tested positive for the disease, authorities said there may be an "alternative explanation," and that the U.S. Centers for Disease Control and Prevention (CDC) are continuing to investigate the cause of death.
The death is no longer included in the county's count and has been reclassified as suspect pending the evaluation. "Patient privacy prevents our offering further details at this time," the statement said.
There have now been over 1,000 deaths from COVID-19 in the U.S., according to the Johns Hopkins University tracker. However, the death of a child can be particularly shocking because of a parent's responsibility to protect their children and keep them safe, Tali Raviv, Associate Director for the Center for Childhood Resilience at Ann & Robert H. Lurie Children's Hospital of Chicago, explained.
"Any threat to the health and well-being of children, including news the COVID-19 may be lethal to children and young people, has a significant psychological impact on adults and can trigger fear, anxiety, helplessness, and anger," Raviv told Newsweek.
Current statistics suggest older people and those with pre-existing health conditions are at greater risk of dying from COVID-19. Children appear to be less impacted. In L.A. County there have been 799 cases confirmed as of March 25, 2020. Only ten confirmed cases have involved children under the age of 18.
However, young people should not be complacent. Health officials recently re-emphasized the point that the virus can strike anyone of any age. Barbara Ferrer, Los Angeles County Public Health Director, reminded Americans on Tuesday, the disease "does not discriminate by age, race or income level."
Robin Gurwitch, Psychologist and Professor at Duke University Medical Center, told Newsweek: "Thus far, we have breathed a collective sigh of relief that the very youngest are at lower risk and do not seem to suffer from the extreme consequences of COVID-19."
"If children's lives become included into the growing death toll, we all will likely pause as we try to digest this latest information in the ever-changing landscape of COVID-19."
Marc Hekster, Consultant Clinical Psychologist at the Summit Clinic in North London, U.K., told Newsweek: "There is an expectation that children continue to live beyond the age of their parents. When that doesn't happen, it can turn everything upside down and especially at a time like this when everything is upside down already, it creates even more chaos."
The update and backtracking of the original information may cause additional distress and confusion. "When threatening or scary information is reported and then information is changed, this can increase people's feelings of confusion, mistrust, and helplessness," said Raviv.
The death of a child can be harder to process than those of an adult as it is outside the 'order of life' and challenges our expectations of the way the world works.
"Our expectations are that we enjoy our childhood, growing up into adults and then enter into our 'golden years' before we die," said Gurwitch.. "The death of a child shakes what we call our presumptive world view, or our expectations of how the world around us works."
Raviv adds that while some aspects of grief can vary considerably depending on the individual person—as well as cultural, ethnic and religious beliefs and practices—it is nearly universally true that the death of a young person results in a longer period of grieving. It is considered "unfair, inexplicable, and untimely."
"We grieve the loss of their future potential—they will not live to become a parent and choose a profession. These thoughts can lead to an unwillingness or inability to accept the reality and permanence of the death," she explained.
What do we know about COVID-19's impact on children and young people?
While young people are not immune to the disease, the evidence so far seems to suggest symptoms tend to be milder, and countries are reporting fewer hospitalizations of people under the age of 18.
"Children and young people probably get COVID-19 as much as adults do," Russell Viner, President of the Royal College of Pediatrics and Child Health in the U.K., told Newsweek. "But they're protected against the severity of it."
There are exceptions, Viner added, but the children and young people seen in hospital tend to be those with significant underlying health conditions, such as a severe chest infection or a condition that leaves them immunocompromised.
One report from the CDC examined outcomes of COVID-19 patients between February 12 and March 16, 2020. It found deaths were highest among the elderly, with fatality rates for people aged 85 and older ranging between 10 and 27 percent. In contrast, the death rate was less than 1 percent among those aged 20 to 54 years old. There were no fatalities among people aged 19 and under.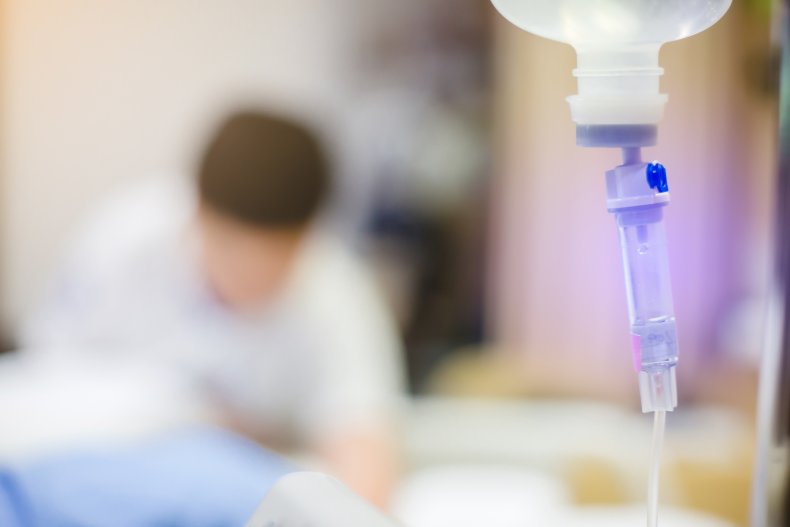 Similar trends can be observed in other countries, including Spain, where one report notes 350 cases and 1 death involving patients under 19 as of 21 March, 2020. This is significantly lower than the 6,152 cases and 705 deaths reported among patients 70 years and older.
"Based on published reports from China and other countries, the incidence and severity of infection in children is less than adults," Sameer Patel, Infectious Disease Specialist at the Ann & Robert H. Lurie Children's Hospital of Chicago, told Newsweek. "Based on communication with our colleagues in the U.S., thus far we too are seeing far fewer children than adults hospitalized for COVID-19."
World Health Organization advice for avoiding spread of coronavirus disease (COVID-19)
Hygiene advice
Clean hands frequently with soap and water, or alcohol-based hand rub.
Wash hands after coughing or sneezing; when caring for the sick; before, during and after food preparation; before eating; after using the toilet; when hands are visibly dirty; and after handling animals or waste.
Maintain at least 1 meter (3 feet) distance from anyone who is coughing or sneezing.
Avoid touching your hands, nose and mouth. Do not spit in public.
Cover your mouth and nose with a tissue or bent elbow when coughing or sneezing. Discard the tissue immediately and clean your hands.
Medical advice
If you feel unwell (fever, cough, difficulty breathing) seek medical care early and call local health authorities in advance.
Stay up to date on COVID-19 developments issued by health authorities and follow their guidance.
Mask usage
Healthy individuals only need to wear a mask if taking care of a sick person.
Wear a mask if you are coughing or sneezing.
Masks are effective when used in combination with frequent hand cleaning.
Do not touch the mask while wearing it. Clean hands if you touch the mask.
Learn how to properly put on, remove and dispose of masks. Clean hands after disposing of mask.
Do not reuse single-use masks.