Los Angeles Will Increase Minimum Wage to $15 Within 5 Years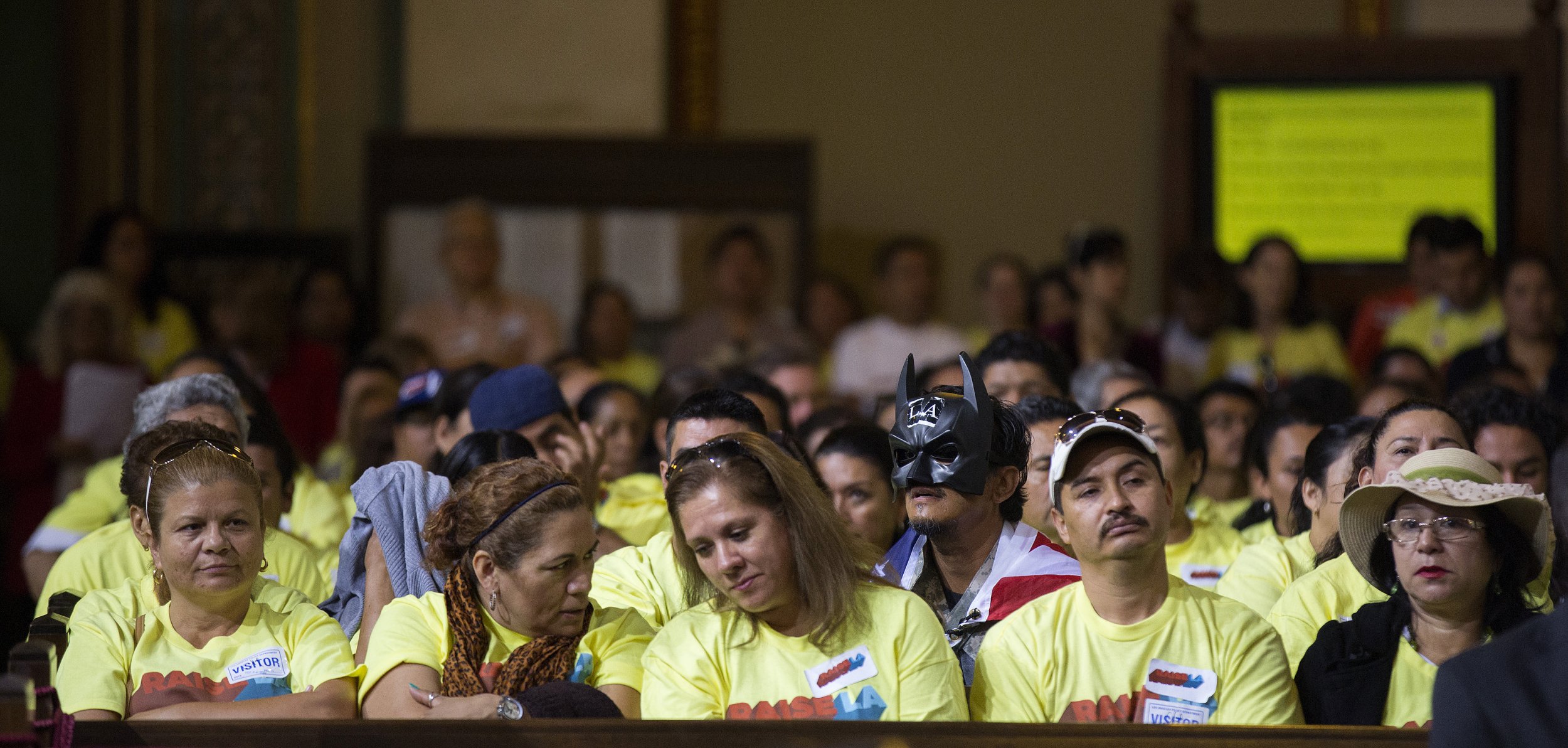 The Los Angeles City Council on Tuesday voted to increase the city's minimum wage to $15 per hour by 2020. Currently, the minimum wage is $9. This increase will affect 800,000 people in Los Angeles. The change was nearly unanimous with a 14 to 1 vote.
"Today the city of Los Angeles, the second biggest city in the nation, is leading the nation," Councilman Paul Kerkorian said.
Though fair wage advocates are pleased with the decision, small businesses are worried the change will negatively impact their companies and even force them to fire employees.
"The very people [council members'] rhetoric claims to help with this action, its going to hurt," Ruben Gonzalez of the L.A. Chamber of Commerce told the Los Angeles Times. "It's simple math. There is simply not enough room, enough margin in these businesses to absorb a 50-plus percent increase in labor costs over a short period of time." Businesses with less than 25 employees have until 2021, rather than 2020, to meet the new minimum wage requirement.
The first wage increase will be $10.50 in July 2016.