'Lose Some Weight, Baby Girl!': When ESPN Sideline Reporters Attack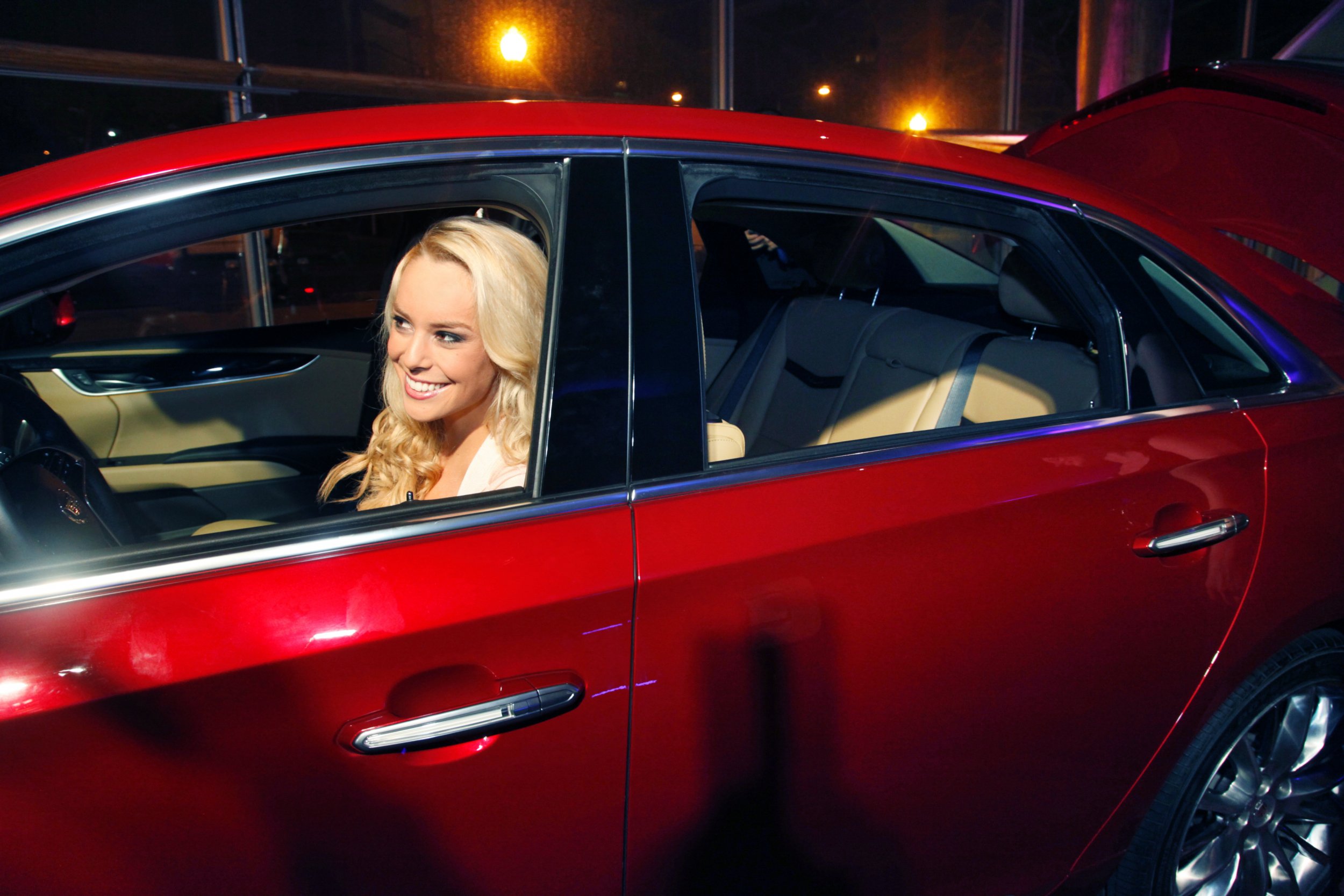 It was the most notoriously uncivil exchange between a frustrated motorist and an impassive car lot attendant this year that wasn't in an episode of Better Call Saul. It was easily the most Curb Your Enthusiasm-style argument to take place on a Sunday night since the HBO series left the air in 2011. It was a head-on collision, albeit one involving a single stationary vehicle, at the intersection of celebrity and social media.
This was ESPN sideline reporter Britt McHenry versus Advanced Towing, and the upcoming Mayweather-Pacquiao bout can only hope to garner as much media attention, and display so many haymakers.
In case you missed it, on Easter Sunday night McHenry, a 28-year-old sideline reporter at ESPN, had her vehicle towed in Arlington, Virginia. (It should be note that Advanced Towing garners mostly unfavorable reviews on Yelp! Perhaps they should add a gluten-free option? Honestly, what type of reviews would you expect a towing service to receive?) Anyway, as McHenry paid to retrieve her vehicle, her surface temperature exceeded its boiling point. Directing her comments at an off-camera female lot attendant, McHenry uttered unflattering remarks about the employee having "no education, no skill set"; "missing some teeth"; and living "in a fucking trailer." Her parting shot: "Lose some weight, baby girl."
This was not an on-camera stand-up that McHenry, righteously indignant or not, will want to put on her demo reel, but she may need one. ESPN suspended her for one week only hours after the video went public last Thursday afternoon, but the court of public opinion has been far more vitriolic.
Like it or not, this may turn out to be the most-viewed video clip of McHenry's career. Since the video was released, it has received approximately 350,000 hits on YouTube. Media entities such as TMZ.com, CNN, SI.com and Mediaite have weighed in on the kerfuffle, while on Monday the New York Post denounced McHenry as "a sorry excuse for a human being" (but you have to remember that it was the Post saying this).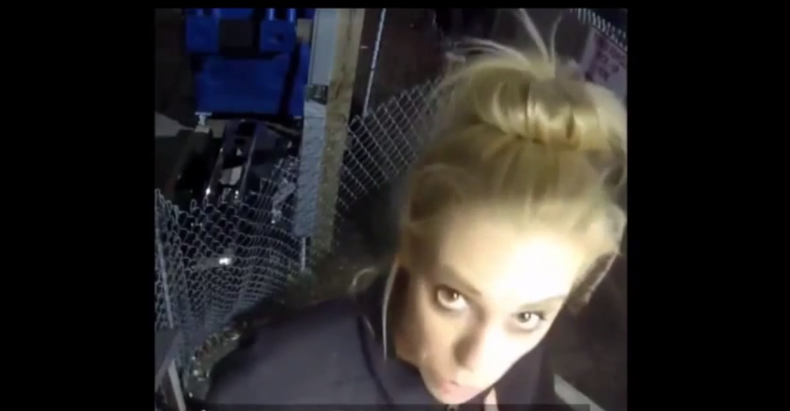 Early in the video, the attendant informs McHenry that she is being taped by a surveillance camera. However, because the video was edited by the towing company (no B-roll, guys?), it is unclear at what point during her rant McHenry was apprised of this fact. Still, we voyeurs cannot help but wonder as our eyes ravenously devour this meltdown, Is this True Britt?
The following morning, Chicago-based sports media columnist Ed Sherman asked a question online that was simultaneously pertinent and naive: "Why is Britt McHenry's rude behavior a [national] story?"
The answer was provided on the video by McHenry: "'Cause I'm on TV." I'm on TV, and you're not, the implication being that because of her cable-worthy celebrity, McHenry is superior to the woman she is addressing. And of course I don't know what on earth (Keeping Up With the Kardashians?) would give anyone that idea.
In 1998, The Truman Show, a movie about a man whose entire life is a reality television show, was released as a cautionary tale. In the subsequent years, the film's theme has become downright aspirational. Fame is no longer a side effect of talent; it is an end in itself. Photo-bombs. Selfie sticks. What does it even mean to deserve to be on camera? What matters is that you are on camera. It's right there in the middle of the word: ME!
"'Cause I'm on TV" proved to be a double-edged sword for McHenry, as it is for everyone who basks in the blue-light glow. This encounter would have been unworthy of our attention if a) McHenry were not a television personality and b) it was never caught on videotape. And maybe it always has been unworthy of our attention, but that is no longer the world we live in.
"This tube is the gospel, the ultimate revelation," ranted Howard Beale, a televangelist like no other, in the 1976 classic film Network. "This tube can make or break presidents, popes, prime ministers.... This tube is the most awesome goddamned propaganda force in the whole godless world."
"'Cause I'm on TV," McHenry said. And then, for a week, she wasn't. As for her future? The only talent that matters, when it comes to being on TV, is the talent to dissuade viewers from changing the channel. Has True Britt sabotaged the career of her alter ego? Tune in—or don't—and find out.