Man Retrieves AirPod From Subway Tracks With Viral Tape Measure Trick
A New Yorker has shared the ingenious trick he used to retrieve his AirPod after it fell onto the tracks of a subway platform.
Cesar Kuriyama's clip, which shows him lowering a measuring tape with duct tape stuck on the end to the tracks, has amassed more than 2.3 million views since it was posted to TikTok in August.
Dropped AirPods on subway tracks have been a concern for the Metropolitan Transportation Authority since Apple introduced the wireless in-ear headphones in 2016. In 2019, the MTA reportedly even considered issuing a public service announcement advising travelers not to remove their AirPods while exiting or entering trains.
"I flicked my hair and my AirPod went flying into the subway tracks," said Kuriyama in the video, showing the single AirPod lying on the track.
A pair of third-generation AirPods costs around $179, so it's not surprising the New Yorker was unwilling to just let it go. The clip, set to the theme from Mission: Impossible, shows Kuriyama making his tool and doing a practice run at home.
The following day, he attempted the retrieval for real after a train had left the station. The mission was successful, but it wasn't risk-free. To reach the AirPod, Kuriyama stood alarmingly close to the edge of the platform and even leant over it at some points.
The TikTok video can be seen in full here.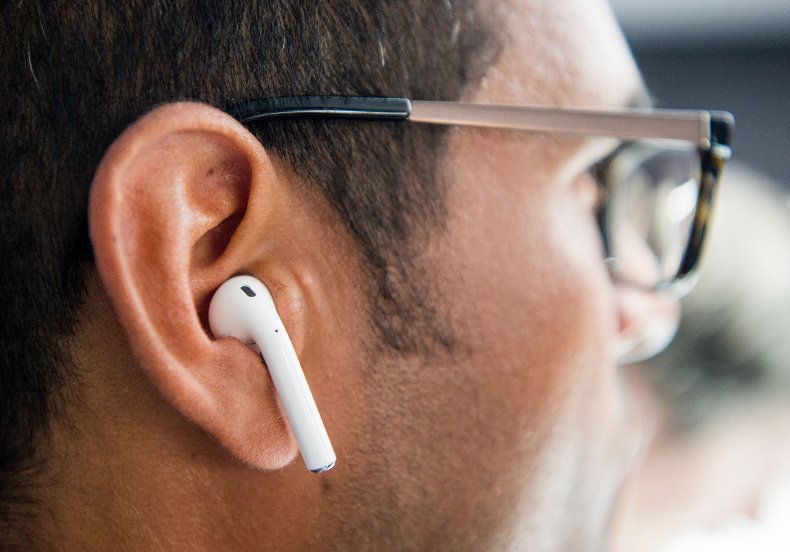 The MTA recorded a big spike in lost AirPods on subway tracks after the release of the AirPod 2 in March 2019.
According to The Wall Street Journal, the transportation authority was considering releasing a PSA to warn passengers about such incidents. There was another increase in summer 2019, MTA maintenance supervisor Steven Dluginski told the WSJ, presumably a consequence of heat and humidity on subway platforms making "the ears and hands of New Yorkers pretty sweaty."
On a single day, the WSJ reported, the MTA received 18 requests to retrieve lost items, six of which were AirPods.
Kuriyama went viral for his effort to retrieve a lost AirPod from the tracks, but he's not the first traveler to post about it on social media. In July 2019, Twitter user Ashley Mayer shared a similar technique.
"The AirPod fell out of my ear several feet away from the edge of the subway platform, but I've never seen anything more inevitable," she tweeted, adding that staff informed her it would take two hours for her AirPod to be rescued and she would have to wait on the platform while staff retrieved it.
She decided not to wait but a day later saw the AirPod was still on the tracks. She decided to get it back herself, tweeting the whole process.
Duct tape was the hero again. Mayer attached it to the end of a broomstick that she lowered onto the tracks—and it did the trick.