Lost Warhol Computer Art Recovered From Floppy Disks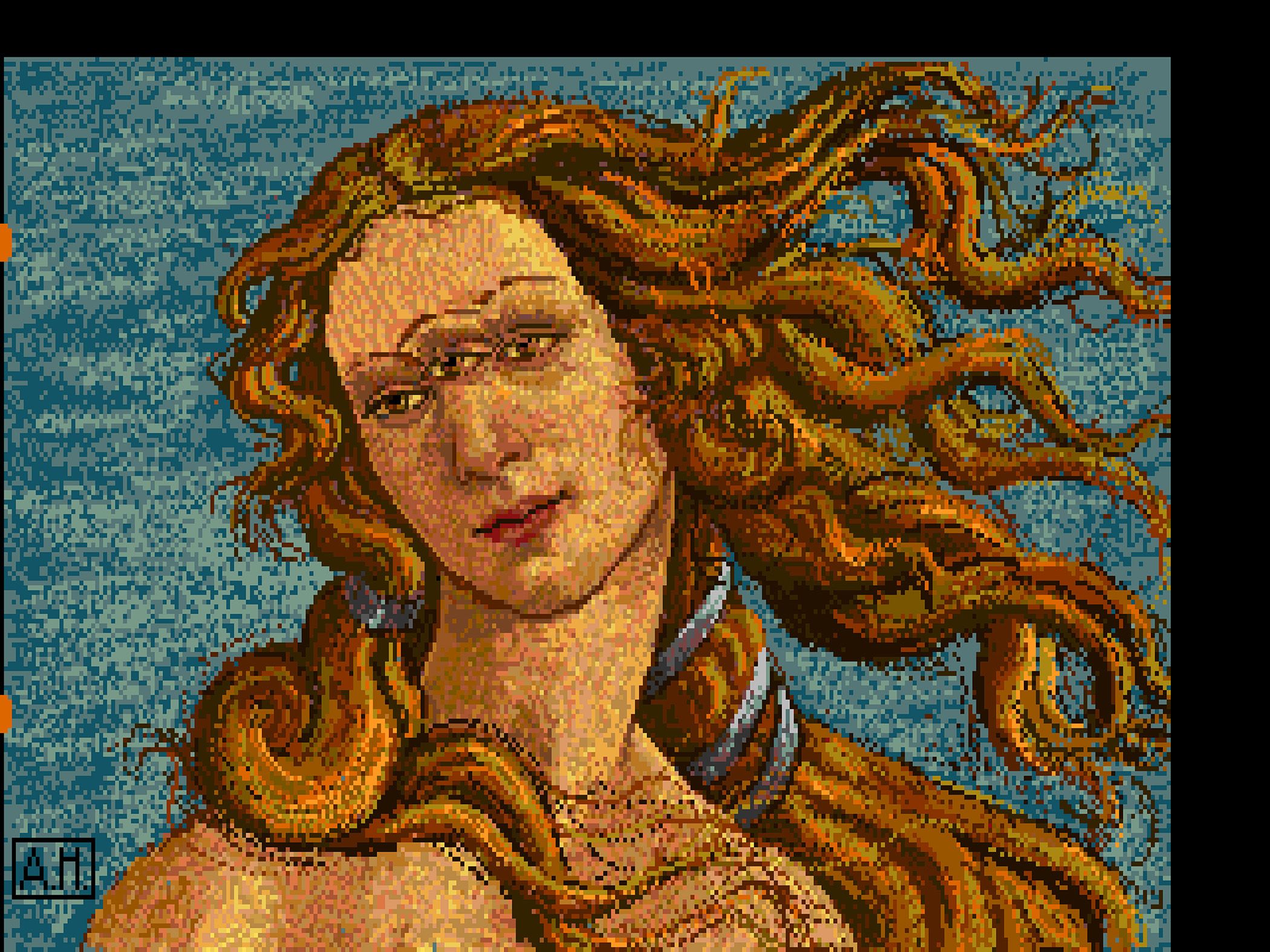 A trove of previously unpublished works created by Andy Warhol on an Amiga desktop computer in 1985 have been retrieved from a series of floppy disks, the Andy Warhol Museum in Pittsburgh, announced Thursday.
"This is probably one of the most ambitious forensic retro-computing efforts ever carried out, especially in the arts," said Golan Levin, professor of electronic art at Carnegie Mellon University (CMU), which led the complex recovery project. Warhol was known for his experiments with technology, but the finding "sheds new light on his relationship to technology and computers and his willingness to experiment," Levin said.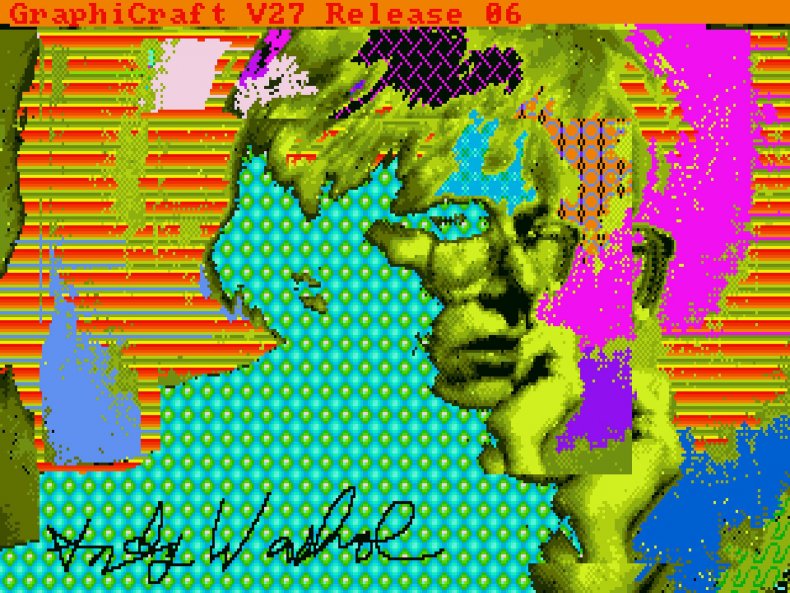 The idea to salvage those works occurred to Brooklyn, N.Y.–based artist and Warhol devotee Cory Arcangel after watching a YouTube clip in which a young Warhol is seen promoting the release of Commodore International's Amiga 1000 computer. In the video, the artist's platinum locks graze his neon pink-rimmed eyeglasses while his hand expertly guides the mouse over a nondescript pad. Within minutes, Debbie Harry's face appears on the screen.
In 2011, during a trip to Pittsburgh, Arcangel requested a meeting with the museum's curator, Tina Kukielski. After telling her about the clip, they agreed to dust off the 40 or so floppy disks, which had been hidden away at the museum's archives collection for nearly 30 years.
The two soon teamed up with CMU's Frank-Ratchye STUDIO for Creative Inquiry, a laboratory for new modes of arts research, and the university's Computer Club, a student organization which possesses one of the largest collections of functioning historic computing hardware in the U.S., to salvage the forgotten files.
Michael Dille and Keith A. Bare, the CMU computer experts in charge of the project, initially combed the data disks that were most likely to contain Warhol's works but did not find anything of interest. When they turned to the system and application software disks, which were rarely used to store personal files, they were surprised by several files created by Warhol. The problem? They were in an unfamiliar file format. They were also unlabeled.
The team had to reverse engineer the file format so that they could get the data out of the images and view them. Finally, familiar subjects began to appear, including a "really charming" banana and a painting of Marilyn Monroe, according to Levin, who was not allowed to take photographs during the recovery process.
The 28 recovered images are not yet available to the public. "That's not to say that will not happen in the future," said Emily Meyer, assistant communications manager at the Warhol museum. Three images were made available to the press: a Campbell's soup can, Botticelli's Venus and a self-portrait.
Calling them "experiments," the museum said in a statement that the works recovered also include doodles and a camera shots of a desktop.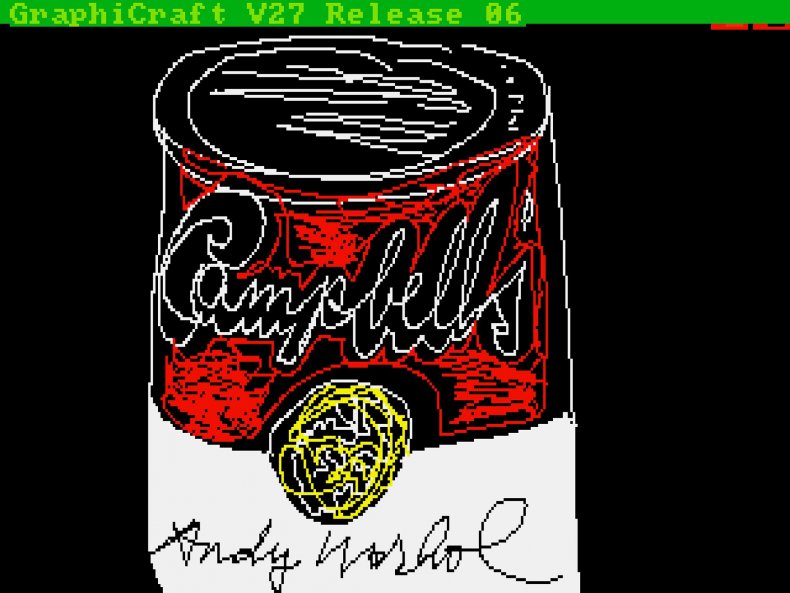 There have been at least two similar efforts to recover Warhol's works from floppy disks. In 2001, several floppy disks were discovered and restored by the Detroit Museum of New Art. They revealed 20 images of Marilyn Monroe which were assembled into a multimedia opera entitled you are the one. The opera was screened for a single day in 2006.
In 2011, Don Greenbaum, former chief financial officer of Commodore International, rediscovered several disks containing nine works titled campbells, banana2, andy7, cycle2, flowers, andys, bigflower, money, and cycle1. Greenbaum is awaiting to publish them until their ownership is determined.