Money for Life: Teen Florida Lottery Winner Will Receive $500 a Week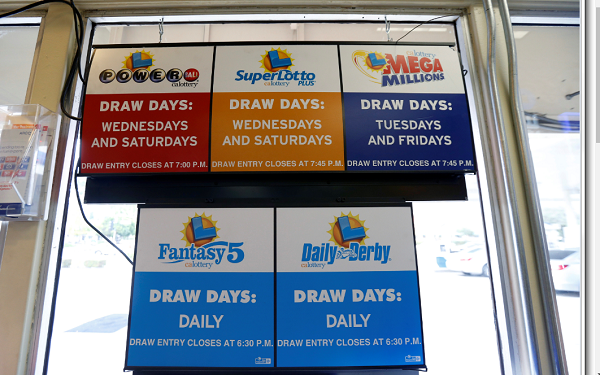 One lucky teen in Florida will receive $26,000 year after winning the top prize in the state's latest $500 a Week for Life scratch-off lottery. Daniela Leon Ruz, 18, will receive the money in annual payments of $26,000 after choosing not to collect a lump sum of $410,000, according to Tuesday's Orlando Sentinel.
The teen—or her estate if something were to happen to her—will collect the money for the next 20 years.
Ruz purchased the scratch-off ticket on Friday for just a buck at a local Publix grocery store in Orlando.
She is the first person to win the game's top prize since the Florida Lottery introduced it July 3, despite the overall odds of winning being one in 6 million.
Following Ruz's $500-week-for-life win, Joseph Torraco III won a similar lottery near Tallahassee, Florida—the $5,000 a Week for Life scratch-off, which was also launched July 3. Like Ruz, Torraco, 40, decided to receive his money in annual payments: $260,000 for the next 20 years.
Ruz's win comes just a few weeks after a teen in California hit big on scratch-off games twice in one week in June. Rosa Dominguez, 19, was heading to the West Coast from Arizona when she purchased a $5 scratch-off lottery ticket during a gas station stop. It turned out to be the big winner, landing the teenager a grand prize of $555,555.
A few days later, Dominguez stopped at a different gas station in California and purchased yet another $5 scratch-off, which turned out to be the winning ticket worth $100,000.
"I was so nervous I just wanted to cry," Dominguez told the California Lottery.
It's unclear what the most recent winners will do with their newfound income. It's not uncommon for people to continue to work and go about their normal lives after winning the lottery. A 2013 Gallup poll found that about 68 percent of people said they would keep working even if they won as much as $10 million in a lottery, while only 31 percent said they'd quit their jobs.
Meanwhile, a separate study, conducted by researchers at the University of Minnesota, Rutgers University and the University of Haifa in Israel in 2004, found that 85.5 percent of Americans who won a lottery continued to work after hitting the jackpot. Sixty-three percent of the winners remained with their same employer after winning.