Mega Millions Results, Numbers for 05/21/21: One Ticket Scoops $515 Million
One ticket won more than half a billion dollars in the Mega Millions draw on Friday in one of the biggest prizes in the game's 19-year history.
The winning numbers for the Mega Millions draw for May 21 were 6, 9, 17, 18, and 48. The Mega Ball was 8 and the Megaplier was 3X.
The ticket holder in Pennsylvania scooped the estimated prize of $515 million ($348.6 million cash) which makes it ninth-largest jackpot since the game started in 2002, according to the Mega Millions website.
It is also the third-largest Mega Millions jackpot won in the state since it joined the game in 2010.
A man from Pittsburgh won $149 million in 2014 and a $153 million jackpot was won in 2015. It is the third jackpot so far in 2021, following a $1.050 billion prize won by a group of players in Michigan in January. A New York couple won $96 million on February 16.
There were more than 19.5 million winning tickets at all prize levels since the jackpot was last won on February 16, which included 31 second-tier prizes of $1 million or more.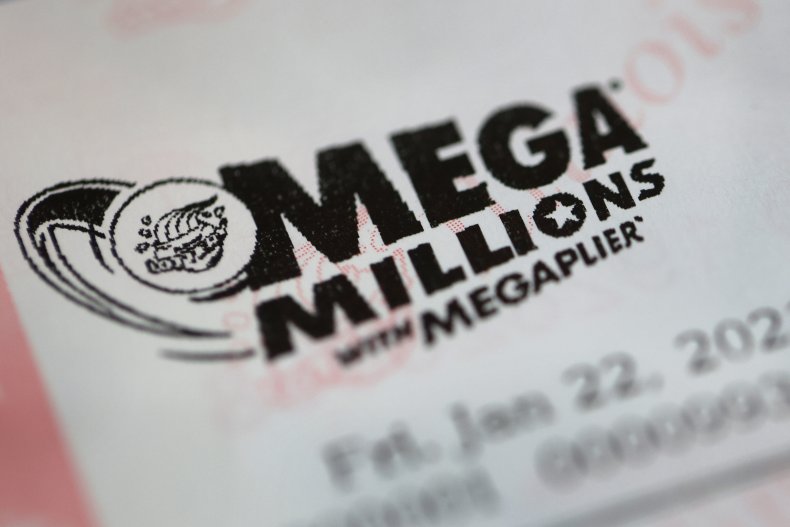 The jackpot now resets to $20 million ($13.5 million cash) for the next drawing on Tuesday, May 25.
Friday saw no winners of the $1 million prize, which requires matching all five winning numbers, but there were 53 winners of the $10,000 prize. They managed to match four numbers plus the Mega Ball and among them, 10 used the Megaplier, which meant that their winnings tripled to $30,000 each.
There were also 1,254 winners of the $500 prize, 211 of whom played the Megaplier, while 3,313 tickets won $200, 623 of whom used the Megaplier. Over 1.7 million tickets won at least $2.
How Does Mega Millions work?
Mega Millions has been one of the most popular multi-state lotteries in the country since it launched on August 31, 1996, as "The Big Game."
People in 45 states can buy tickets and they are also sold in the District of Columbia and the U.S. Virgin Islands. There are five states which do not sell lottery tickets; Alabama, Alaska, Hawaii, Nevada, and Utah.
Drawings are held every Tuesday and Friday at WSB-TV in Atlanta where five white balls are drawn from a set numbered 1 through 70, and there is one gold Mega Ball which is drawn from a set numbered 1 through 25.
With nine different ways to win a prize, the chances of winning at least $2 are 1 in 24, according to the Mega Millions website.
Those who do have a winning ticket have between 90 days and one year to redeem their ticket, depending on local rules and regulations.
Those lucky enough to take out the jackpot can either receive a cash option or take the annuity option of an initial payout which is followed by 29 annual payments that are each five percent larger than the previous ones.