The winning numbers in Tuesday night's Mega Millions lottery were 9, 20, 23, 26, and 29, and the Mega Ball was 8. The jackpot was $356 million with a cash option of $280.5 million, but did anyone win?
Nobody won the jackpot last night so it will roll over to Friday night's draw where it will be $378 million with a cash option of $297.6 million. This is the fourteenth largest jackpot in the history of the Mega Millions game and the largest offered since June 2019.
However, three players from California, Florida, and Ohio each won $1 million by matching five numbers. Additionally, 45 players each won $10,000 by matching four numbers and the Mega Ball and eight players won $30,000 using the Megaplier which was 3X in Tuesday night's draw.
More than 830 players won $500 by matching four numbers while more than 160 won $1,500 using the Megaplier. More than 2,100 players won $200 by matching three numbers and the Mega Ball and more than 420 won $600 using the Megaplier.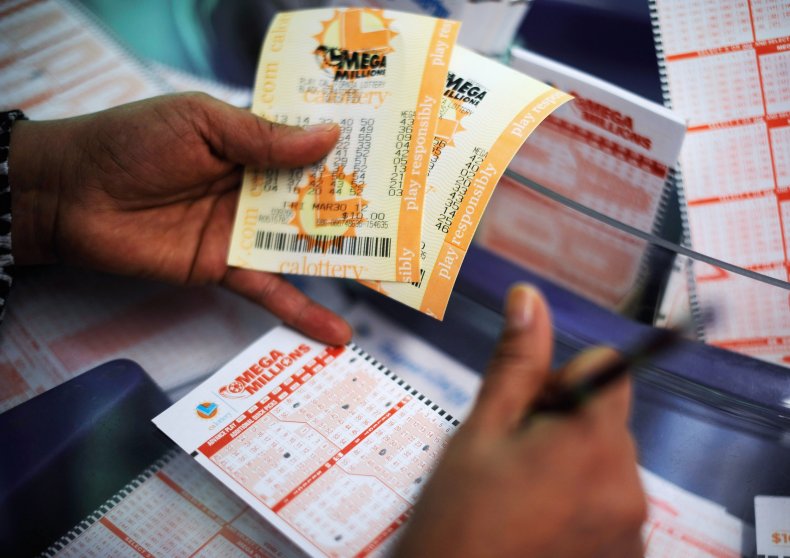 Additionally, more than 81,000 players won $10 by matching either three numbers or two numbers and the Mega Ball while more than 15,500 used the Megaplier to increase their prize to $30.
Finally, more than 837,000 players won smaller prizes, ranging from $2 to $4 by matching either just the Powerball or one number and the Powerball, while more than 153,000 won either $6 or $12 using the Megaplier.
According to Mega Millions, since the Mega Millions lottery was last won in New Jersey on February 11, when somebody won $202 million on a single ticket, there have been more than 15.6 million winning tickets at all prize levels, including 30 worth $1 million or more.
To take part in Friday night's draw, purchase a Mega Millions ticket from a licensed lottery retailer for $2 per play with the option of adding a Megaplier to your ticket for $1 per play.
The Megaplier feature is available in most states and increases non-jackpot prizes by 2, 3, 4, or 5 times. The Megaplier number is drawn before the lottery drawing from a pool of 15 balls, five are marked with 2X, six with 3X, three with 4X and one with 5X.
Choose five numbers from 1 to 70 for the white balls and one number from 1 to 25 for the gold Mega Ball. Alternatively, you can have the lottery terminal randomly choose your numbers for you.
The next drawing will take place at 11 p.m. ET on Friday, June 6.