Lottie Moss: I'm Called a Nepo Baby. My Life Isn't What You Imagined
Growing up in Haywards Heath in England, I had a very normal childhood. My mother Inger worked as a teacher for a while, then after her mother died she was in between jobs and used the money she had inherited from my grandmother to start a vintage store in our village.
My father, Peter Edward Moss, was older when I was born in 1998. He already had two children, Kate and Nick Moss who were born in 1974 and 1977, and had always worked in travel, but he retired when I was young. Then, when my mother's store wasn't making money, he became deeply depressed and was sent to rehab for several months.
That was hard for both my mother and me, but we got through it. We are very close, so my dad's time in rehab really made our bond even stronger. But because my siblings and I had never lived together, it was hard for us to become close. I never really felt comfortable confiding in them as our relationships weren't like that.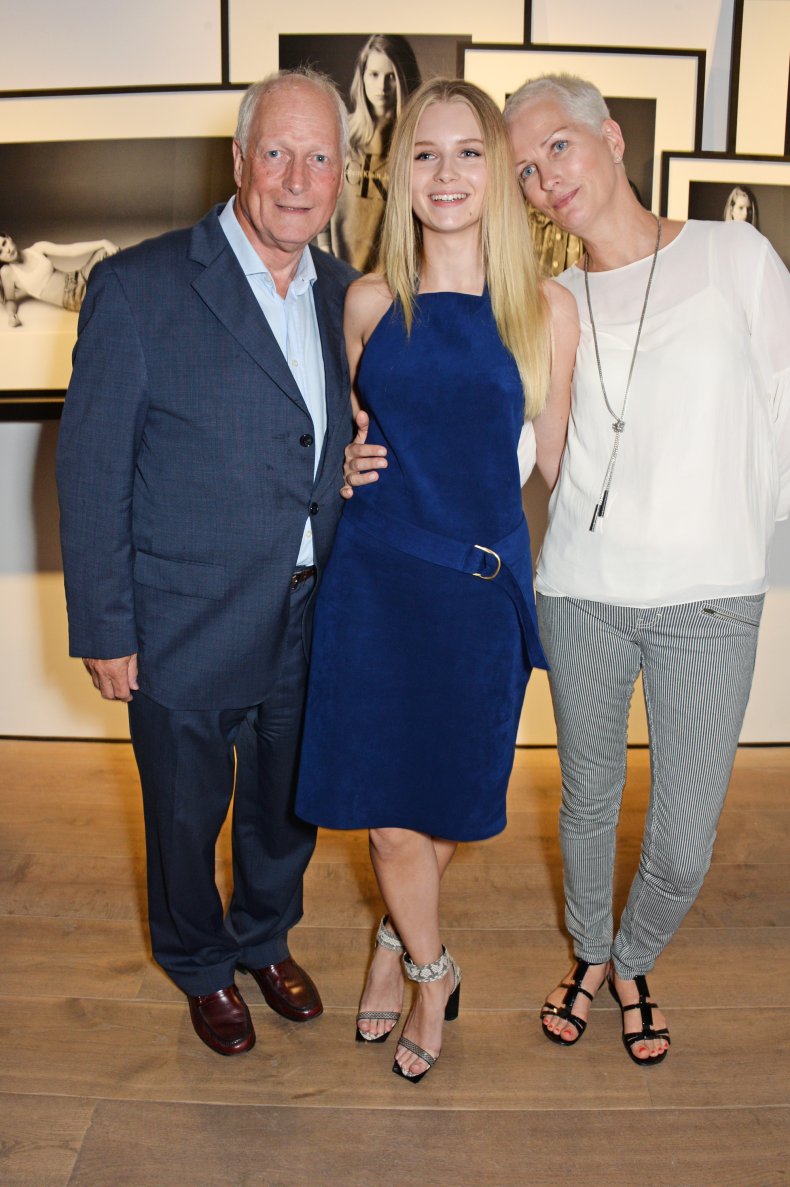 I think a common misconception is that because Kate, who is 24 years older than me, is rich and famous, so were my family. But obviously, that was her money and her fame, not ours.
I honestly think the whole "nepo baby" concept is so weird; there are so many people in the world that have had obvious advantages in their career because of who they know or who someone in their family is, not just famous people.
I find it hard to understand the anger that some people have because of a comment I made on Twitter about nepotism and life being unfair. I sometimes say things in the wrong way, or it comes out differently to the way I meant it to, but I think everyone has done that at some point. I really don't think I deserved the hate I got for what I said, to be honest.
I do think social media has become a hub for really hateful, bitter people to vent with other hateful, bitter people, simply to make those around them feel bad about themselves. I deactivated my Twitter after the reaction to my tweet about nepotism because some of the comments that were made were disgusting. I didn't want to invite that negativity into my life over a tweet I'd written—it's stupid!
Being scouted and making my own money
When I saw the opportunity for modeling—I was scouted at the age of 13 after pictures of my sister's wedding to musician Jamie Hince in 2011 appeared in magazines —I took it. I was so young when I was first approached that I really didn't know what to think; as a 13-year-old, it just sounded like something fun and exciting. I do remember going into my first meeting with my agency at that time, and asking if I was able to sign something so that I wouldn't be in the press. Growing up and seeing what some press had written about my sister had really scared me.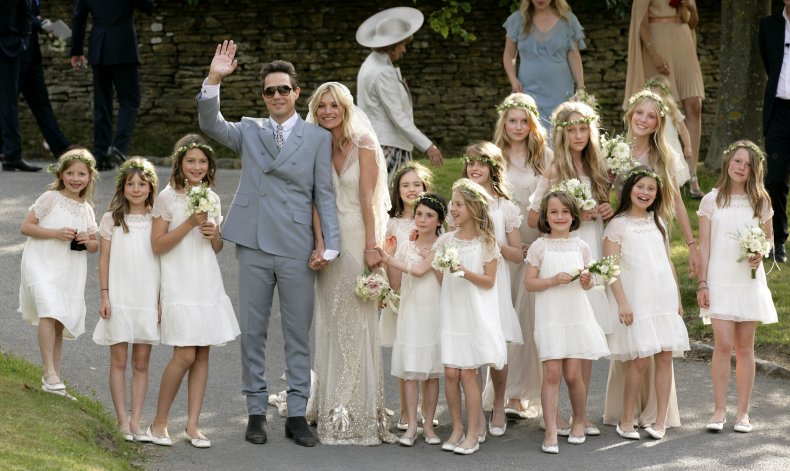 But I wanted to become a model to make money for myself and for my parents. They had done so much for me and had always tried their hardest to be good people; I think that's what they really taught me as I grew up. Even though I could see the life that my sister was living, I still remember being happier that I had loving and caring parents. It seemed more important to me than being rich and having lots of luxurious things.
Then, as I grew into my teenage years, I became more materialistic and wanted those luxuries myself. So, when I left school at 18, I moved to London the week after graduating and started modeling full time.
From the age of 16, I had been juggling school and modeling, going to London, taking part in events and being flown to different countries to model on the weekends, or during any vacation time I had. Over time, I saw that I wasn't excelling in state school and I wanted better for myself. So, I used money I had made from modeling to pay for my private schooling at St. Bede's School and I am extremely grateful that I got that opportunity.
The realities of the modeling world
Of course, I knew that my sister Kate was famous and growing up, I idolized her, thinking she was the coolest. I never got much love or attention from her though, which has always upset me, especially because people have brought her up to me for as long as I can remember. How do I say to people that I don't know her and that she doesn't reply to my texts?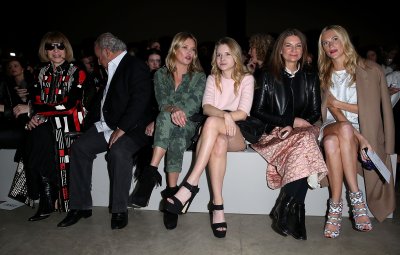 When I started modeling at 13, there were so many ways in which I had no idea what I was getting myself into. I am just a very sensitive and normal person, and I do feel that I was slightly sold "the dream" in terms of the lifestyle I was going to be living.
Going to these events and shoots from such a young age, I naturally thought that the amount of drugs and alcohol being thrown around casually was normal, so I indulged.
It's my biggest regret. I lost myself completely in that insane world. Agents were telling me, when I was just 18 years old, that I needed a personal trainer and that my waist needed to be a crazy 23 inches.
Yet when I was at my worst, everyone was telling me I looked my best. People would tell me how amazing my life was and how lucky I was, but it never felt that way to me. I just wanted to live a normal life with my friends and have fun in my early 20s.
When I first started modeling, social media wasn't really as much of a phenomenon as it is now, but fortunately I managed to gain a following right when it did start to become huge. In honesty, I have never been that good with social media. I think I have kept the best parts of myself to myself. I try to be open and show my personality online, but I really struggle handling hate. From a young age I was in the press, so I think the idea of showing so much of my life to strangers just scares me.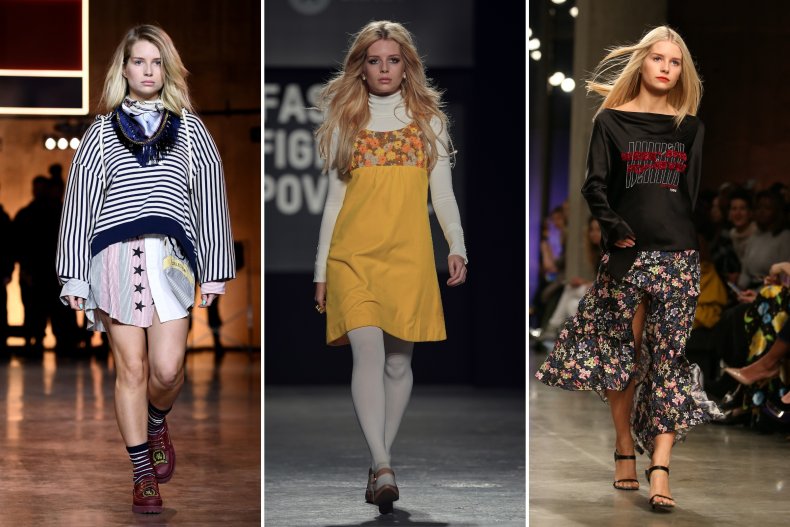 On top of that I had the pressure of the U.K. press calling me out wherever they could, painting me as some crazy party girl. I may have been a party girl at the time, but it made me feel even worse about myself.
I can remember being young and seeing similar articles about my sister partying, but I just idolized her as my big sister. I thought that being a party girl was a good thing. I never knew the darkness and loneliness that came with it.
I'm honestly just proud that I managed to get out of that world when I quit modeling. It was exhausting keeping up with trends, being seen with the right people and wearing the right brands, or the right collection, and not doing anything that could lead to me being perceived in a "certain way."
Finding happiness
I have been feeling a lot happier lately. I think I hid how unhappy I was for a really long time, probably years. I also didn't understand why I was so unhappy as, seemingly, I had a perfect life.
I have always been the type of person to just pretend I was fine, and when I was still modeling there wasn't really time for me to be upset. Added to that, any time I was visibly upset, I don't think it was ever seen as a problem that needed fixing, more as something to put a bandaid over.
Now, I'm surrounding myself with great people, and trying to do things that make me happy. I'm staying busy with OnlyFans and with other personal projects, and I've found that working out really helps me, too. I feel so lucky to have found a job which allows me time to figure out what I am passionate about and make that happen.
Exciting things are coming, but now, I just want to be me. I may be "crazy," I did enjoy partying, I do OnlyFans and I was a model, but none of that defines me. None of it is "me" as a person. I really wish people wanted to see the other sides of me.
Lottie Moss is a content creator and OnlyFans model. You can follow her on Instagram @lottiemossxo and Twitter @lottiemoss
All views expressed in this article are the author's own.