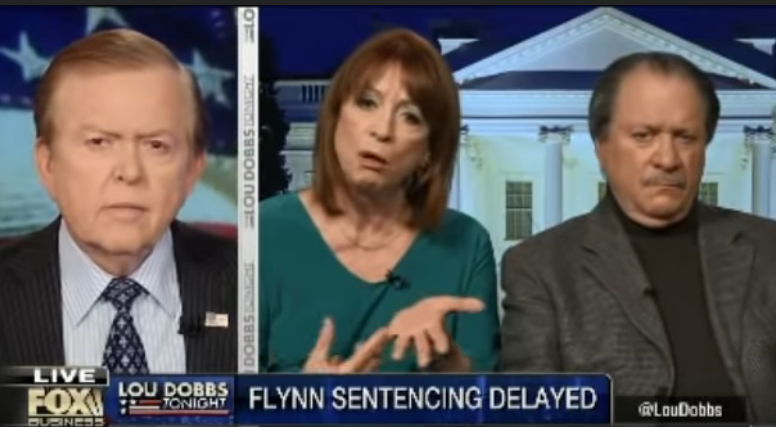 A Lou Dobbs-led panel lashed out at what they collectively called the "Mueller Witch Hunt" and demanded President Donald Trump bring on GOP attorney Bill Barr as Attorney General to fire the Special Counsel.
Fox Business host Dobbs blasted Emmet G. Sullivan, the judge presiding over the case against former Trump National Security Advisor Michael Flynn, saying he should have "dismissed the case for government misconduct" and instead taken aim at Special Counsel Robert Mueller and the prosecution. Married lawyers Victoria Toensing and former U.S. Attorney for the District of Columbia, Joseph diGenova, joined Dobbs on the show Tuesday night as they ridiculed a "weak" and "outrageous" Judge Sullivan and accused "radical Dems" of framing Flynn and Trump beginning in January 2017.
Dobbs asked why Trump won't just simply fire Mueller and be done with the entire investigation given that Democrats won't give him any credit for not firing the Special Counsel. "[Mueller's investigation] can only have one purpose, and that is to attack this administration. It is a group of radical Dems assembled under the Special Counsel rubric and attacking this president from every corner. Why can't it be stopped? That's my question."
"Why is there this concern about the politics of deciding to fire the Special Counsel?" Dobbs asked the pair. "Because the Dems are not going to find themselves suddenly one day embracing the administration of Donald Trump. They're not going to be giving this president a great big hug because he did not fire a runaway Special Counsel."
"And the RINOs and the Republican Party are not going to love him anymore. So why not end this absolute attempted coup against the president of the United States?" an exasperated Dobbs asked the panel attorneys.
Both diGenova and Toensing urged Trump to immediately bring in former George H.W. Bush administration Attorney General William P. Barr to end "all this political distraction that this president does not need right now with all the other things he's got on his plate."
"Get Bill Barr in there and have him get control of this out-of-control investigation," Toensing said. The panel then discussed how early Barr could be brought in, with diGenova suggesting there's no reason he couldn't be sworn in by February. "He's Republican and he's qualified so [Sen. Chuck] Schumer will vote 'no.' Schumer wants [Eric] Holder back."
"It was designed to get Flynn to get at Trump it was all part of the plot to frame the president of the United States and to take him down. The President needs a new attorney general, Bill Barr, so he can take control and supervise what's going on. And if necessary, end it. Nothing is going to change until there is a new attorney general."
Trump said of Barr earlier this month: "I want to confirm that Bill Barr, one of the most respected jurists in the country, highly respected lawyer, former Attorney General under the Bush administration, a terrific man, a terrific person, a brilliant man. I did not know him for - until recently when I went through the process of looking at people. He was my first choice from day one. Respected by Republicans. Respected by Democrats. He will be nominated for the United States attorney general and hopefully that process will go very quickly. And I think it will go very quickly."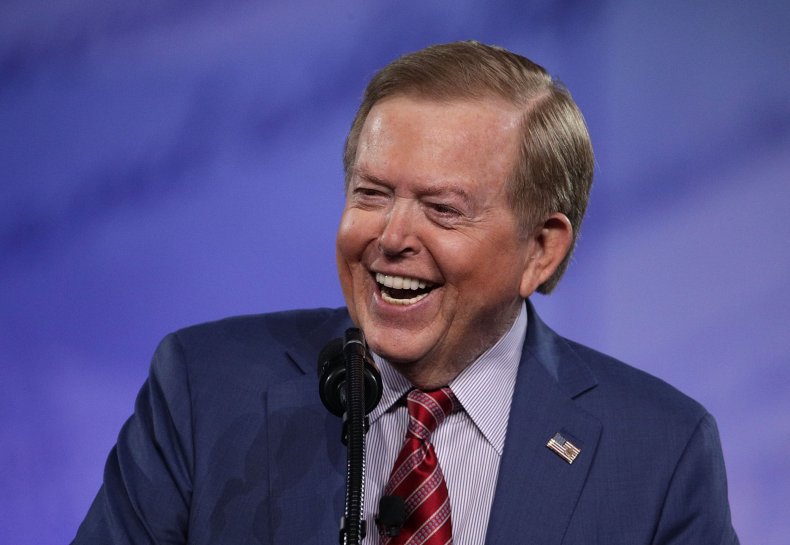 DiGenova and Toensing floated their own version of events, saying Flynn was part of an Obama administration-led "frame-up from day one." They ridiculed the use of the Logan Act against Flynn and tied the Mueller investigation back to the dirty work of former United States Deputy Attorney General Sally Yates and other Obama aides.
They also accused Judge Sullivan, who many Republicans thought would be lenient with Flynn, of a wide range of criticisms. The three ridiculed his "lack of sophistication" and "a lack of knowledge of law." They also lamented his "silly legal question" in asking Flynn about having potentially committed treason.
"This poor man has been, I mean, the judge basically tried to gut this man today instead of trying to defend him from, in front of, the awesome power of federal prosecutors. It's outrageous," Dobbs said of Flynn.
To conclude the segment -- and perhaps summing up the overall discussion best -- Dobbs responded to diGenova's claim Sen. Chuck Schumer wants former A.G. Eric Holder back: "That's such a terrible thought, but thanks for sharing it."
Dobbs tweeted after the show his insistence that federal prosecutors be investigated, "Not one of the FBI or Justice Department officials has been prosecuted for their political corruption and abuse of power. They've made a mockery of justice in this country, and it looks like they're getting away with it..again. #MAGA #AmericaFirst #Dobbs."