Lou Dobbs Says 7 States Chose Electors for Both Candidates and Trump Could Still Win
Fox Business host Lou Dobbs alleged on Tuesday that President Donald Trump could still win the 2020 election, despite the fact that President-elect Joe Biden was declared the victor in the Electoral College on Monday.
The Quote
Dobbs claimed that seven states—Pennsylvania, Georgia, Michigan, Wisconsin, Arizona, Nevada and New Mexico—had chosen electors for both Trump and President-elect Joe Biden.
"If the House and the Senate cannot agree on which electors to accept," Dobbs said, "an untested constitutional procedure could result in each state being given one vote which they could allocate to either Biden or Trump. And since the Republicans hold 26 of the 50 State houses, there would exist at least the mathematical possibility that President Trump could be named the constitutionally elected president."
Why It Matters
Trump has continued to claim without evidence that he actually won the election and that widespread voter fraud on the part of the Democrats has made him appear to be the loser. Trump's legal team has filed multiple lawsuits in battleground states attempting to overturn the results of the election.
Alabama Republican Mo Brooks said Monday that he would challenge Biden's electoral college victory in the Congress. In an interview with Dobbs, Brooks said that Congress has "the lawful authority to accept or reject Electoral College vote submissions from states that have such flawed election systems that they're not worthy of our trust."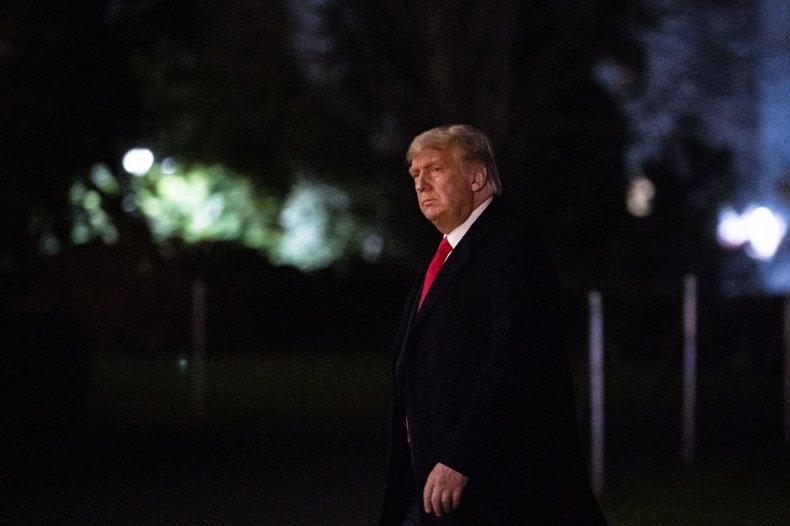 According to a CBS News/YouGov poll released Sunday, 85 percent of Trump voters believed that Trump is in possession of "hard evidence" of voter fraud. A majority of Trump voters also disputed the election results with 82 percent saying that Biden is not the legitimate winner of the election.
Opposing View
By most accounts, the election has been decided. Most lawsuits filed on behalf of Trump have been dismissed by the courts, including a lawsuit filed directly with the U.S. Supreme Court by Texas Attorney General Ken Paxton. The Texas lawsuit alleged voting fraud in four other states—Pennsylvania, Wisconsin, Georgia and Michigan—should cause electors in those states to be recalled and replaced. The U.S. Supreme Court declined to hear the case.
Biden garnered 306 votes in the Electoral College while Trump only obtained 232 electoral votes. Biden only needed to gain 270 or more electoral votes to go forward in the presidential confirmation process.
Congress is expected to conduct a count of the electoral votes, overseen by Vice President Mike Pence, on January 6. Although mostly ceremonial in nature, the count is expected to confirm Biden's election victory. Any challenge to the electoral votes would require the participation of a Senator and a Representative to go forward.
Although some individuals in Michigan and Arizona attempted to turn in falsified certificates of ascertainment, those attempts were unsuccessful. All 50 states and the District of Columbia certified the results of their elections and have sent certificates of ascertainment to the National Archives in Washington. The seven states named by Dobbs all officially certified victories for Biden.