A Loudoun County, Virginia, high school student—identified by police as a male and accused of assaulting a girl in a school bathroom while wearing a skirt—was reportedly under court-ordered electronic monitoring for a previous assault charge when the bathroom incident occurred.
It's unclear why the student was allowed back onto school property as he had previously been charged with sexually assaulting another student on school grounds five months earlier.
The allegations of a transgender bathroom assault take place against a backdrop of protests by parents across Virginia against what they say are politically motivated policies of school administrators, including policies accommodating transgender students.
The protests promise to shape a close governor's race in which the Republican candidate, Glenn Youngkin, says he is taking the side of the largely right-wing parent agitators.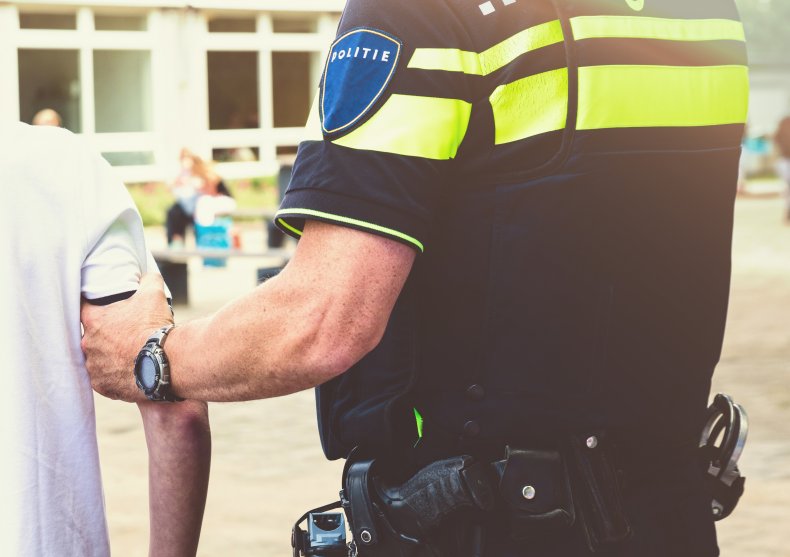 In Loudoun County, the unnamed 15-year-old teen was accused last week of assault for allegedly forcing a victim into an empty classroom at Broad Run High School. There, he "held her against her will and inappropriately touched her," police said.
At the time, the student was already under electronic monitoring by police due to being charged with sexually assaulting a young girl in a bathroom in an Ashburn high school in May, Loudoun County Commonwealth's Attorney Buta Biberaj told WTOP.
The accused attacker wore a skirt during the alleged assault, the victim's father Scott Smith told The Daily Wire, a conservative publication.
Youngkin, who is challenging former Democratic governor Terry McAuliffe in November's gubernatorial race, released a TV ad on Wednesday which positioned his campaign as supporting angry parents who have protested the school's policies at recent board meetings.
Youngkin has called his rallies "parents matter" events. His ad claims that "the FBI is trying to silence parents" after Attorney General Merrick Garland asked the FBI and U.S. attorney's offices to meet with federal and local law enforcement to "discuss strategies for addressing...the rise in criminal conduct directed toward school personnel."
Earlier this summer, protesters at a Loudoun County school board meeting turned to violence while protesting a board vote over transgender-inclusive student policies. The policies included allowing trans students to use school facilities and play on sports teams matching their gender identity. The policy passed in a 7-2 vote in August.
The boy, who was 14 in May, was subsequently charged with two counts of forcible sodomy for the alleged bathroom assault. The teen boy has been charged in both crimes, and is currently being held at the Loudoun County Juvenile Detention Center, WTOP reported.
The Loudoun County School Board said in a Wednesday statement that it has deferred the investigation to police and chose not to publicly comment on it before now. The board remained silent, it said, in order not to interfere with the police investigation.
Previous to the statement, several parents demanded that Scott Ziegler, superintendent of the Loudoun County school board, resign for allegedly covering up the sexual assaults.
Newsweek contacted Biberaj's office for comment.
Correction 10/14/21, 9:26 a.m. ET: A previous version of this story incorrectly said Terry McAuliffe is Virginia's governor. Ralph Northam succeeded McAuliffe as governor.