Louis C.K. Announces Comeback Tour Despite Lack of Popular Demand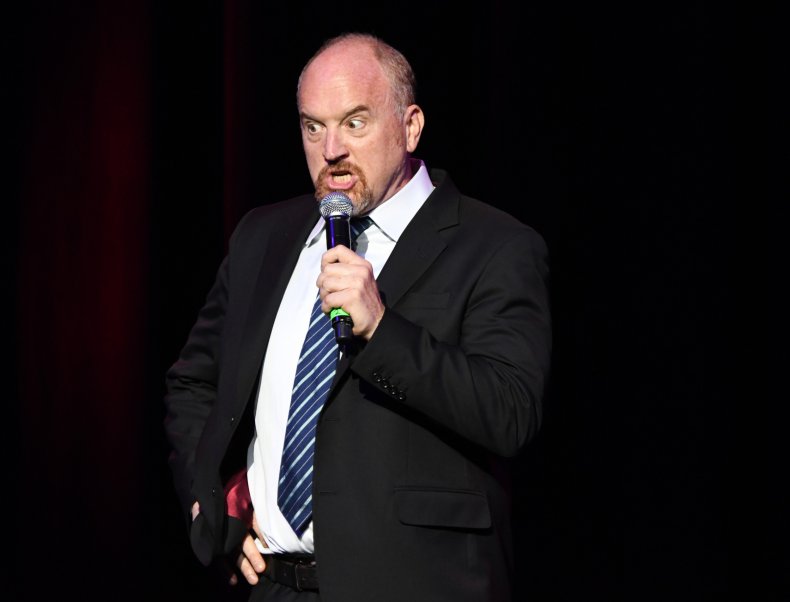 Disgraced comedian Louis C.K. announced a comeback tour Monday, but not everyone seems pleased by the prospect of his return.
C.K. apparently sent a message to subscribers of his email mailing list announcing the impending tour, and an update to his website includes the new tour dates.
The comedian was publicly shamed after the emergence of allegations of non-consensual sexual misconduct, and his later admission of the behavior in November 2017.
"I am on the road doing professional stand-up comedy. Which consists of sharing jokes, stories, observations, lies, non-lies, and being generally ridiculous for the benefit of a laughing audience," says a note above the list of recently-added tour dates on C.K.'s website.
Reaction on Twitter appears to be mixed, and largely negative, with many of the negative comments focusing on whether the comedian was worthy of "redemption," along with C.K.'s apparent lack of effort to atone for his past behavior.
"I see Louis CK is going to try to have a redemption tour. ugh," Tweeted user @odetteroulette.
"So Louis CK is going on an international tour? What exactly has he done, if anything, to atone for the harm he caused or the women's careers he tanked? These self-interested predators only ever seem to care about their own advancement," added user @fanniesroom.
Some tweets suggested an inconsistency between the supposed existence of so-called "cancel culture" and the apparent ability of men who have been "cancelled" to continue their careers.
"Cancel culture seems to be going well for the canceled men since Louis CK now announced a tour...," noted the Twitter account of feminist pop culture website The Mary Sue.
"Wow, what a week. Harvey Weinstein is invited to a young artist ceremony and louis ck announces a 14 city tour. It's almost like we are teaching young boys that their disgusting actions have no consequences and teaching young girls that speaking up only yields negative momentum," said Twitter user @DawsonforReal.
Less than a year after his admission, when he claimed he would "step back and take a long time to listen," in August 2018 C.K. returned to the stage at New York's Comedy Cellar. His performances since then have been typically unannounced, last-minute affairs, which have reportedly made scarce mention of the scandal.
In December 2018, the leaked content of one set sparked outrage, with C.K. having performed a range of controversial material that some believed focused on vulnerable targets, including the teenage survivors of the 2017 mass school shooting in Parkland, Florida.
"[expletive] you. You're not interesting because you went to a high school where kids got shot. Why does that mean I have to listen to you? How does that make you interesting? You didn't get shot. You pushed some fat kid in the way. Now I gotta listen to you talking?," said C.K. in leaked audio of the show.
The father of one of the students murdered in the school shooting responded by condemning C.K. in a comedy set of his own. After receiving the backlash, C.K instituted strict policies that many assumed were designed to keep the content of subsequent performances from leaking. These included the banning of phones and electronic devices, and reportedly even the taking of notes at the shows without "the express prior written consent of Louis C.K."
A number of former fans expressed surprise that they were still subscribed to C.K.'s mailing list upon receiving Monday's news of the tour.
The announcement appears to be the first since the scandal where the comedian has openly revealed tour dates in advance. The upcoming 18-show tour includes dates in comedy hotspots like Peoria, Illinois, Mobile, Alabama and Holon, Israel.
The announcement fails to mention any restrictions audience members may be obliged to adhere to, or whether discussing the content of the shows will require C.K.'s explicit written consent.