Why Men Want Women to Watch them Touch Themselves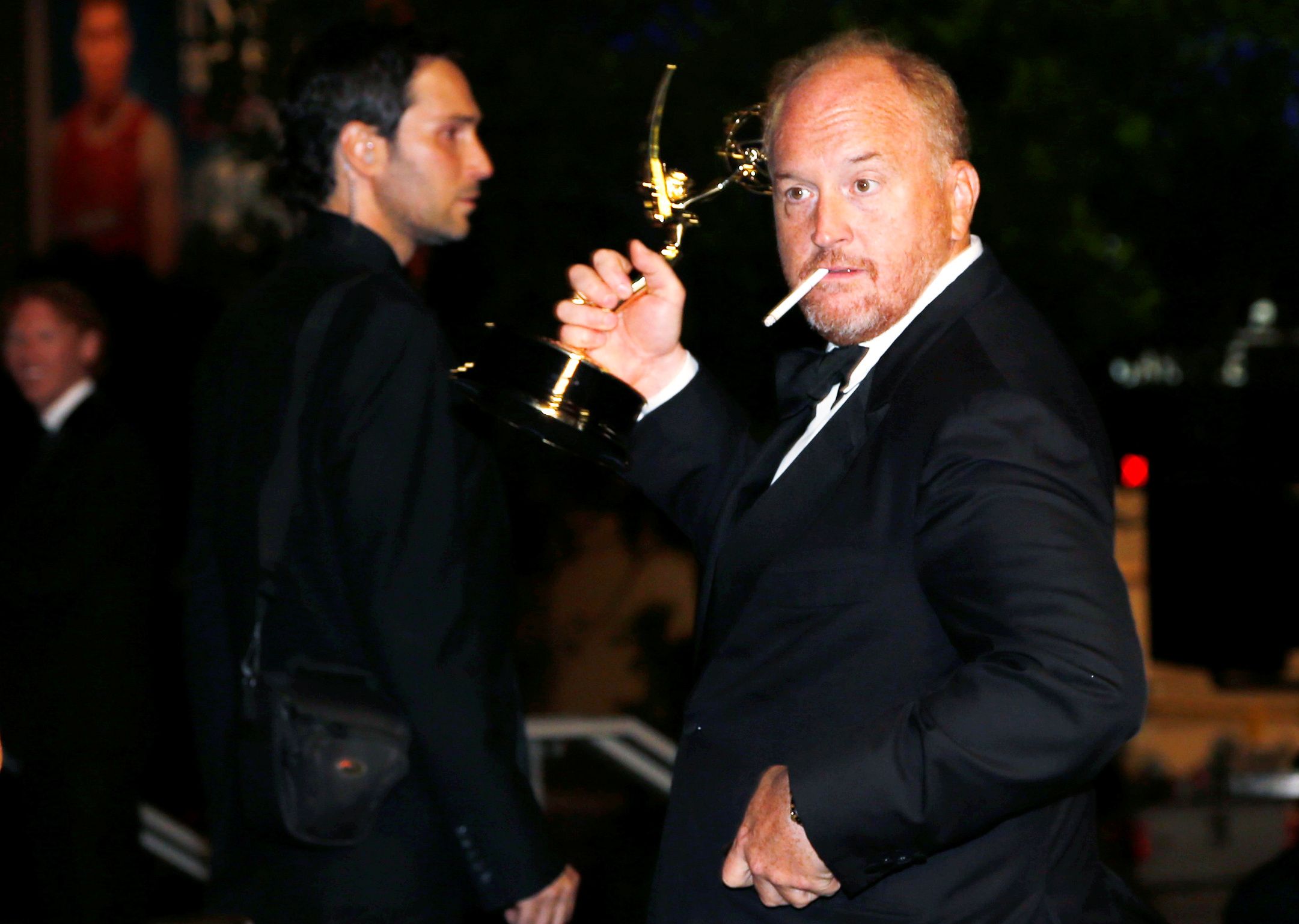 Multiple women have now come forward accusing comedian Louis C.K. of non-consensually masturbating in front of them, a pattern that allegedly goes back to at least the early 2000s. What is it specifically about masturbating that makes so many men want to force women to watch?
"Masturbation is completely normal and most everybody does it," said Mary Koss, Regents' Professor of Public Health at the University of Arizona, but, she added, "Masturbation in public is a misdemeanor sex crime. Masturbation in your office, in your workplace, is sexual harassment as well as being a crime. Masturbation in front of people without their consent is a sexual preference that depends on the shock reaction of the person that has been targeted."
As the tidal wave of sexual assault allegations continues to pour out against powerful men across the entertainment and media industries, many of them have involved very specific forms of non-contact assault in addition to acts like groping or rape. Part of the reason why men may engage in this kind of nonconsensual behavior, say experts, is an attempt to try and minimize their offense—at least in their minds.
"Perpetrators are always looking for opportunities to minimize or deny what they've done or blame the victim, those are like the three big tools in the perpetrator toolkit," said Sherry Hamby, founding editor of the journal Psychology of Violence. "And so this kind of behavior would offer those opportunities—'I didn't touch her,' 'I didn't violate her,' things like that—while still engaging in nonconsensual behavior and forcing women out of these professional spaces and still inflicting well-known psychological and even physical trauma."
There are a lot of ways to violate someone without touching them. Hamby said while there's not as much research as there ought to be on non-contact sexual violation—flashing, peeping toms, unsolicited sexts and so forth—the information that we do have suggests that it's the number of violations someone endures, much more than the nature of the act itself, that's predictive of the level of trauma the victim will be left with. The phenomenon is called polyvictimization, and the repetitive, decades-long alleged behaviors of prominent men, including those now alleged against C.K., are helping bring to light how depressingly common this is among women.
"When there's a specific repetitive pattern like this, it might have something in common with other fetishes or with an obsessive-compulsive component. Some people say 'sex addiction,' which I think is a terrible term, but there's a ritualistic component to the need for power and control," Hamby said.
"With Weinstein [who has also been accused of unsolicited masturbation in front of women], I would see that behavior as more of a ploy to gain access to his victims, making these offers like 'this is going to be your big break' and assistants enabling his behavior, but it's possible there's a ritualistic component as well."
The average sex perp, according to Hamby, does tend to be more narcissistic and have a lower capacity for empathy. They also tend to have a distorted view of sex as it relates to their peers, in that they assume other men are both having more sex than they are and that they're more comfortable with committing assault.
This could explain why men like C.K. could have even felt secure enough to include references in their material to crimes they have allegedly committed themselves. Koss, who coined the term "date rape" in the 1980s, says that level of comfort with assault among such men is typical.
"It's pathetic," she said.