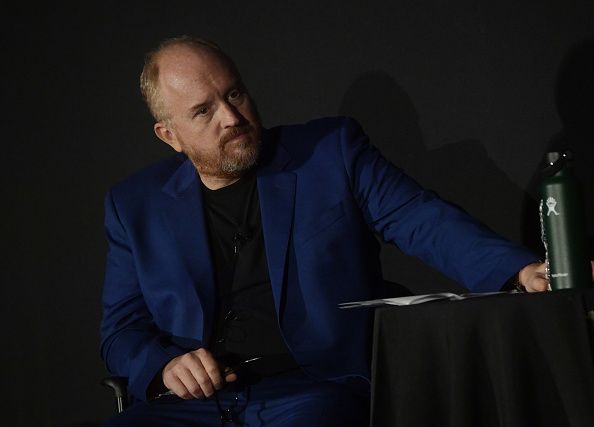 In 2012, Gawker published the story "Which Beloved Comedian Likes to Force Female Comics to Watch Him Jerk Off? " about "our nation's most hilarious stand-up comic and critically cherished sitcom auteur" who "adds a thrilling twist to his onanistic escapades: He traps unsuspecting women in his hotel room and makes them stick around until he's done." It described an incident at the Aspen Comedy Festival where he started masturbating in front of two female comedians who had joined him in his room, blocking the door until he finished. C.K. wasn't named, but commenters pointed to him. Gawker reported additional rumors in 2015.
"No. I don't care about that. That's nothing to me. That's not real," C.K. said when Vulture's David Marchese asked C.K. about the Gawker story. Why didn't he feel the need to address it? "Well, you can't touch stuff like that. There's one more thing I want to say about this, and it's important: If you need your public profile to be all positive, you're sick in the head," he added. "I do the work I do, and what happens next I can't look after. So my thing is that I try to speak to the work whenever I can. Just to the work and not to my life.
But the rumors didn't die down and Tig Notaro told The Daily Beast in August that "I think it's important to take care of that, to handle that, because it's serious to be assaulted. It's serious to be harassed. It's serious, it's serious, it's serious." The second season of her show One Mississippi included a character that masturbated in front of a female employee.
Today, The New York Times confirmed what has become an open secret, reporting that five women said C.K. had "crossed a line into sexual misconduct," and calling his behavior abusive. Female comedians Dana Min Goodman, Julia Wolov, Abby Schachner and Rebecca Corry, as well as a fifth woman who spoke anonymously, told stories in which C.K. masturbated in front of them, did so while on the phone or asked if he could do so in their presence.
Tig Notaro told the Times in an email, "He released my album to cover his tracks. He knew it was going to make him look like a good guy, supporting a woman." She went on: "Sadly, I've come to learn that Louis C.K.'s victims are not only real, but many are actual friends of mine within the comedy community," like Ms. Goodman and Ms. Wolov—all of whom had confided in her.
The article came hours after Thursday evening's premiere of Louis C.K.'s new film, I Love You, Daddy (at which C.K. was scheduled to appear), was abruptly and suspiciously canceled, as was his appearance on The Late Show With Stephen Colbert. The excuses given for both were "unforeseen circumstances."
The Hollywood Reporter cited a source who said that the reason for the change of plans was the impending publication of a Times story about the comedian, actor, writer, producer and director.
Megan Beth Koester, a former Gawker writer who attended the Just for Laughs festival in Montreal in 2015 with the goal of asking other comedians about the rumors, tweeted:
Others chimed in as they waited for the story to break:
C.K.'s publicist Lewis Kay told the Times that "Louis is not going to answer any questions." But the Times reported that C.K. had apologized to Schachner and Corry years later via Facebook message and email.
As for I Love You, Daddy—scheduled to open on November 17—the film's distributor, Orchard, released a statement that said: "There is never a place for the behavior detailed in these allegations. As a result, we are giving careful consideration to the timing and release of the film and continuing to review the situation."