Leaked Tape: Louis C.K. Attacks Parkland Shooting Survivors, Mocks Gender Identity in Standup Set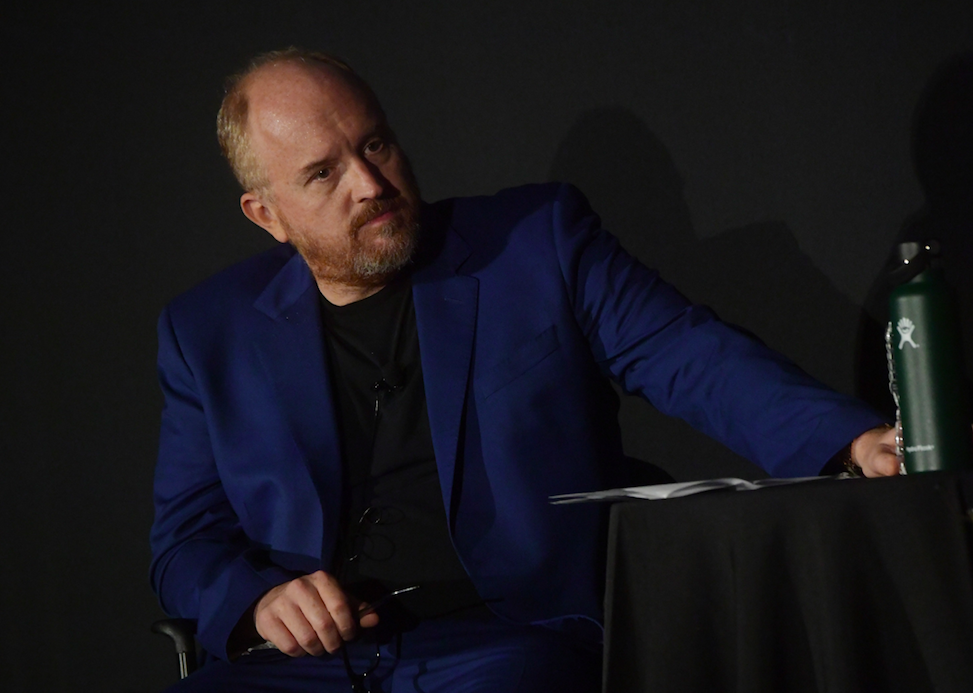 Disgraced comedian Louis C.K. attacked the survivors of the Parkland shooting, as revealed by leaked audio on Sunday. In a stand-up set from December 16, Louis C.K. made fun of students who became advocates for gun control, apparently pointing the finger at activists from Marjory Stoneman Douglas High School, like David Hogg and Emma Gonzalez.
The comedian, 51, attacked the younger generation, saying they were more politically correct than when he was growing up. He then touched on gender norms before transitioning into attacking the survivors of Parkland.
The audio first reportedly appeared on a YouTube page, but TMZ reported it has since been deleted.
"I'm a little disappointed in the younger generation, honestly, because I'm 51 years old and when I was like 18 and in my 20s we were like idiots. We were getting high, doing mushrooms and shit and then older people were like you got to get to get your shit together and we were like, 'Aye, f*** you!' I was kind of excited to be in my 50s and see kids in their 20s… they're boring! Tell us, 'You shouldn't say that.' What are you? An old lady? What are you doing?... F*** you, you're a child," he says in the beginning part of his act.
He then went on to talk about how people identify. "'You should address me,'" Louis C.K. says, making fun of people who reveal how they would like other people to identify their gender. "They're like royalty. They tell you what to call them. 'You should address me as they/them,'" he mocks, "'because I identify as gender neutral.' You should address me as there because I identify as a location and the location is your mother's c***." He adds, "It doesn't have to be that nasty but it can be."
Then he talks about the Parkland survivors, many of whom vowed to fight for gun control in the U.S. after living through the deadliest high school shooting in the country's history after 17 were killed February 14, 2018, in Parkland, Florida.
"I don't know. They testified in front of Congress, these kids," Louis C.K. says. "Like, what the f***. What are you doing? You're young. You should be crazy. You should be unhinged, not in a suit saying, 'I'm here to tell'… f*** you. You're not interesting cause you went to a high school where kids got shot. Why does that mean I have to listen to you? How does that make you interesting? You didn't get shot. You pushed some fat kid in the way and now I got to listen to you talk?"
Within minutes of the audio leaking on Sunday night, Louis C.K.'s name quickly became a top-trending Twitter topic where he was criticized by thousands of netizens. This isn't the comedian's first controversy. In November 2017, Louis C.K. was accused by five women of sexual misconduct. He admitted the allegations were true.
"At the time, I said to myself that what I did was okay because I never showed a woman my d*** without asking first, which is also true," he said in his response. "But what I learned later in life, too late, is that when you have power over another person, asking them to look at your dick isn't a question. It's a predicament for them. The power I had over these women is that they admired me. And I wielded that power irresponsibly."