Louis C.K. Receives Standing Ovation For Surprise Performance at SkankFest 2019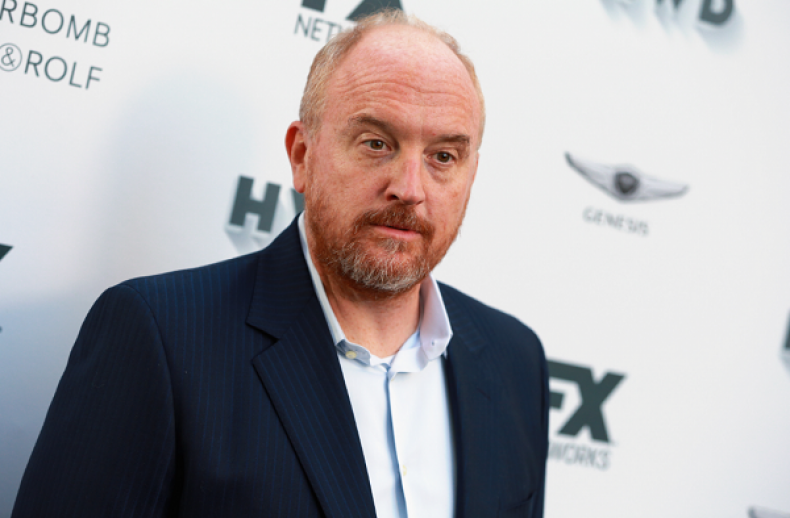 Louis C.K. made a return to the comedy stage over the weekend when he surprised fans with a performance at Skankfest 2019, an annual festival in Brooklyn, NY organized by the Legion of Skanks podcast. The disgraced comedian, who is slowly working on making a comedy comeback following reports of his sexual misconduct in 2017, received a warm welcome when he arrived at Brooklyn Bazaar on Saturday.
In a TMZ video released on Monday, shocked fans thunderously applauded C.K. as he took the stage and offered him a standing ovation.
C.K. wasn't billed to perform during the festival, but festival promoter Luis J. Gomez told TMZ he worked for months to get the Louie star to perform. He said he managed to convince C.K. at the very last minute.
C.K. told jokes for about 20 minutes before SNL cast member Michel Che took to the stage. C.K. reportedly made jokes about masturbation and mocked the scandal that nearly ended his career.
The comedian and actor was at the epicenter of a sexual harassment scandal during the height of the #MeToo movement in 2017, during which hundreds of women accused Hollywood power players like Harvey Weinstein, Kevin Spacey, Les Moonves and several others of sexual misconduct. A New York Times bombshell, released on November 9, 2017, included the accounts of five women, including fellow comedians, who claimed 51-year-old C.K. exposed himself and masturbated in front of them.
C.K. confessed to the explicit acts in an open letter the following day. "These stories are true. At the time, I said to myself that what I did was O.K. because I never showed a woman my d**k without asking first, which is also true. But what I learned later in life, too late, is that when you have power over another person, asking them to look at your d**k isn't a question. It's a predicament for them," he wrote.
He continued: "The power I had over these women is that they admired me. And I wielded that power irresponsibly. I have been remorseful of my actions. And I've tried to learn from them. And run from them. Now I'm aware of the extent of the impact of my actions."
Nine months following the debacle, C.K. made his first quite return to the stage with a surprise performance at the Comedy Cellar in New York in August 2018. He performed a second time at the same venue that year in October.
Despite the praise he seemed to garner during his set on Saturday, his comedy comeback wasn't so welcomed on social media. See a few reactions to his surprise performance below.