Louis DeJoy Would Be out of a Job If He Worked Elsewhere: Oversight Committee Chair
The House Oversight Committee chairwoman Rep. Carolyn Maloney said Postmaster General Louis DeJoy would be out of a job if he worked for any other company as it was revealed that he was at the center of an FBI investigation into campaign fundraising.
The New York Democratic lawmaker on Thursday night argued that DeJoy would have to resign, or be ousted by the U.S. Postal Service's (USPS) Board of Governors, if any allegations against him were proven to be true. She also called on the USPS to "disclose what information" it had about the allegations.
Federal authorities have subpoenaed DeJoy and interviewed both his current and former employees, The Washington Post reported on Thursday, citing unnamed sources familiar with the matter.
The FBI investigation is reportedly focused on past campaign fundraising activity involving DeJoy's former business. He has not been charged with any crimes and denied knowing wrongdoing on Thursday.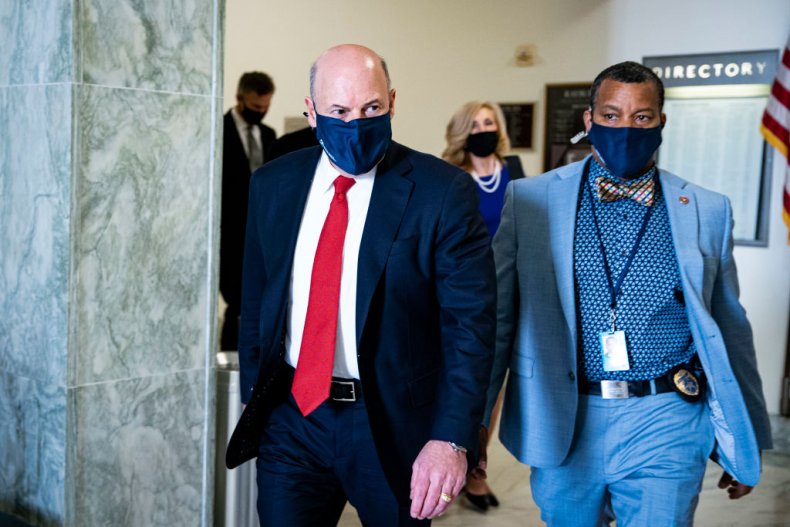 In her statement posted on social media, Rep. Maloney said: "For nearly a year, I have been clear that Postmaster General DeJoy would not be in his job if he worked for any other company.
"If these allegations are true and Postmaster General DeJoy violated campaign finance laws, he must resign immediately or the Board of Governors must remove him. The Board should also immediately disclose what information it had about these allegations and whether it has reviewed them."
The Washington Post reported in September 2020 that certain employees of New Breed Logistics, DeJoy's former company in North Carolina, alleged that they had been asked to attend political fundraisers and make contributions in exchange for reimbursement bonuses.
Releasing a statement on Thursday night, a spokesperson for the postmaster general said he had never "knowingly" violated campaign contribution laws.
"Mr. DeJoy has learned that the Department of Justice is investigating campaign contributions made by employees who worked for him when he was in the private sector," his spokesman Mark Corallo told Associated Press. "He has always been scrupulous in his adherence to the campaign contribution laws and has never knowingly violated them."
Democratic lawmakers have repeatedly called on DeJoy to resign over the past year, criticizing his management of the USPS and delays to the service since he was appointed in May 2020.
The GOP donor unleashed cost-cutting measures on the service at a time when former President Donald Trump was complaining about vote-by-mail schemes amid the height of the pandemic, ahead of the 2020 presidential election. This led Democrats to complain that there was a political dimension to the cuts, an allegation DeJoy denied.
Newsweek has contacted the U.S. Postal Service for further comment.