Manchester United News: Louis Van Gaal 'Set To Stay' Until End of Contract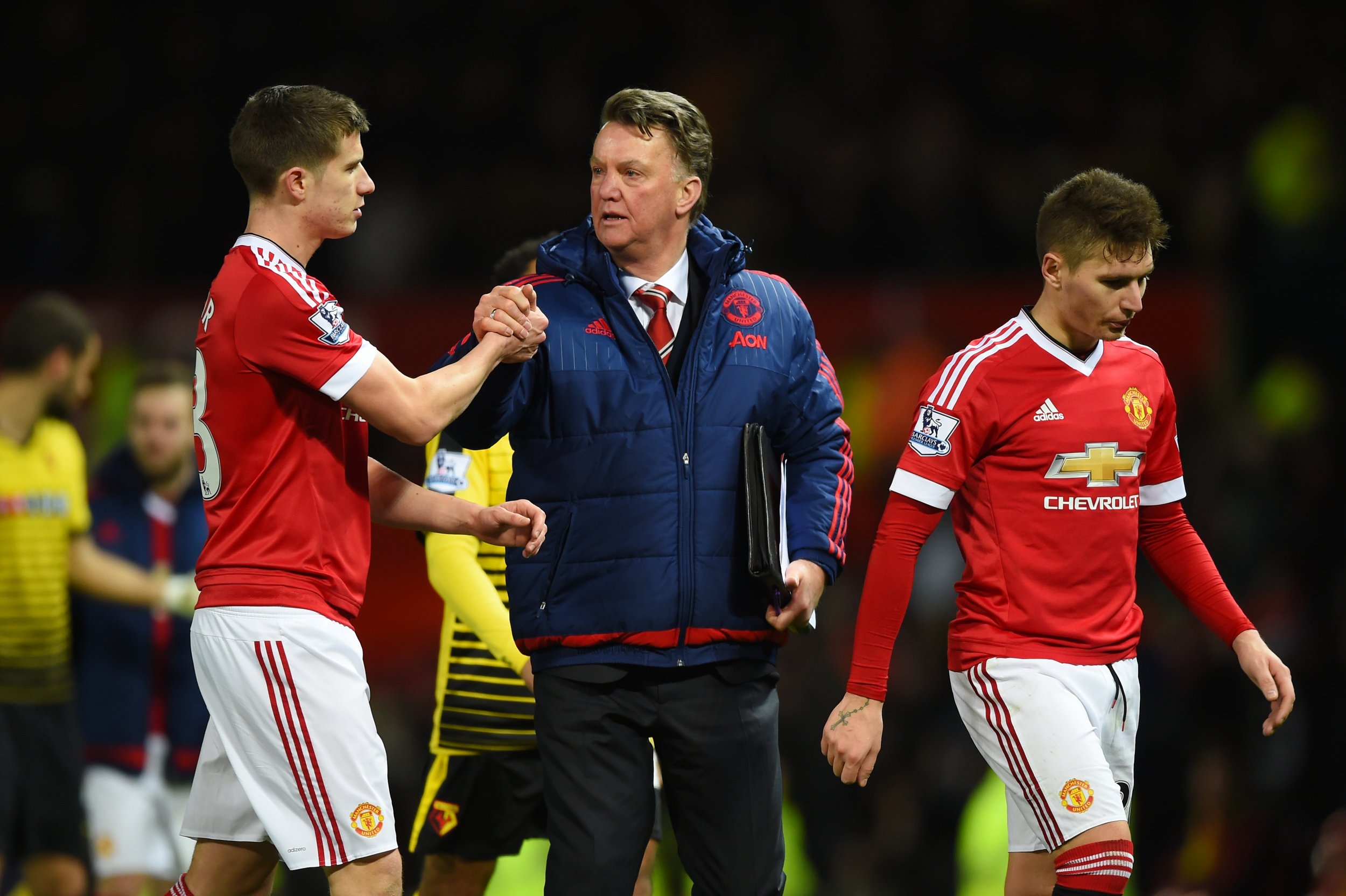 A season of prevarication could yet end with Louis Van Gaal sitting impregnably on the Old Trafford throne.
The Manchester United manager's position has ratcheted through numerous levels of insecurity since Christmas, with reports that he had attempted to quit the club in January rubbished by the Dutchman.
But despite the 1-0 defeat to West Bromwich Albion on Sunday, Van Gaal's team has been improving, and The Mirror reports that the 64-year-old will see out the remainder of his contract which runs until the end of the 2016-17 season.
That eventuality appears more likely by the day, with Jose Mourinho, the former Chelsea manager believed to desire the United job, facing a potentially damaging full public employment tribunal in June over Chelsea's alleged mistreatment of Eva Carneiro, its former physio.
Lawyers for Chelsea and Carneiro failed to reach a deal on Monday in a private hearing, meaning Mourinho could now be called as a witness to give evidence in June.
That would throw an awkward spanner in United's summer plans, with the club apparently now set on keeping Van Gaal even if it misses out on lucrative UEFA Champions League football for next season.
That would be a reputational blow to Van Gaal and would damage United's reputation as a global football powerhouse, but Ed Woodward, the United executive vice-chairman, has stuck by his man until now and may do so until Van Gaal retires, as planned, in the summer of 2017.
The news follows reports last week that United's players expect Van Gaal to stay, and his own words before the game against West Brom, when he said "lots of players" wanted to join him at the club next season.
All the signs, then, point to Van Gaal remaining at United—a situation that appeared improbable just a month or so ago.