Manchester United News: Murphy's Law Led to FC Midtjylland Europa League Defeat, Says Louis Van Gaal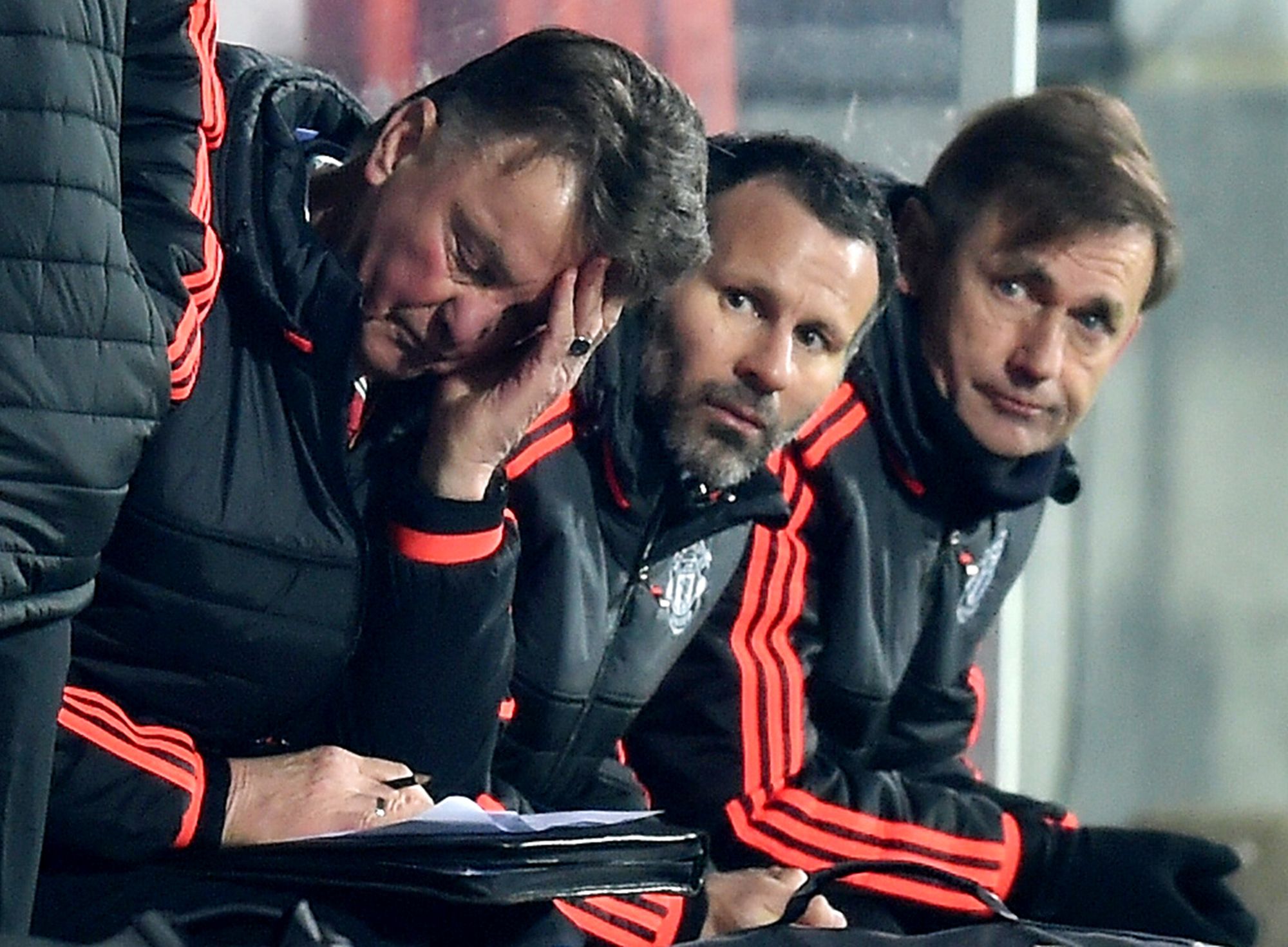 Manchester United manager Louis Van Gaal had an interesting excuse for his side's embarrassing 2-1 defeat in the UEFA Europa League against FC Midtjylland on Thursday evening.
Rather than blaming his players for the performance in Herning, Denmark, in the first leg of the round of 32 tie, Dutchman Van Gaal invoked the adage of Murphy's Law—anything that can go wrong, will go wrong.
"It is the law of Murphy I think," Van Gaal told broadcaster BT Sport after the game. "A lot of things are happening in the heads of the players and in the first 10 or 15 minutes we were not so good."
Van Gaal was certainly beset by misfortune on the night, when his first-choice goalkeeper David De Gea went down with injury in the warm-up.
United had already found out prior to travelling to Denmark that the club would be without captain Wayne Rooney for six weeks as he recovers from knee ligament damage.
But the problems were compounded by a poor performance that leaves United's hopes of progressing in a competition they almost certainly need to win to qualify for the UEFA Champions League in jeopardy.
Memphis Depay, the United winger, opened the scoring, but the vibrant Pione Sisto and Paul Onuachu replied for the Danish league champions, who had not played since December 10 because of the Danish winter break.
Van Gaal admitted the United fans, who had paid £71 for tickets to watch the game at the MCH Arena, were entitled to their chants of "We're f****** s***," which they aired on the final whistle.
"The fans can criticize," Van Gaal said. "They can because when you see the second half maybe they are right. We have to improve and then the fans shall support us again. We have seen that in the 18 months I am here."