Louisa Moritz, One of 50 Bill Cosby Sexual Assault Accusers, Dies in Hollywood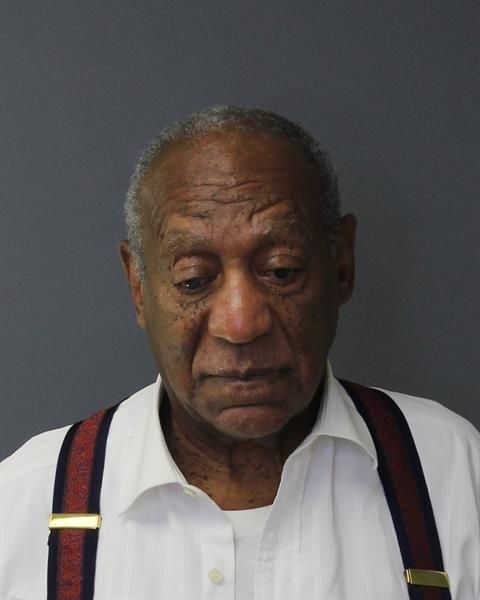 Cuban-born actress Louisa Moritz, one of over 50 women who accused now-imprisoned Bill Cosby of sexual assault, has died.
Moritz, 72, who famously played Rose in One Flew Over the Cuckoo's Nest starring Jack Nicholson, died of natural causes last week at her home in Los Angeles, reported The Blast on Wednesday.
An amicable blonde bombshell who played in a lot of popular 1970s sitcoms, Moritz had reportedly struggled with heart problems and her health had deteriorated in recent years.
In 2014, Moritz was one of the dozens of women who came forth and accused Cosby of sexual assault. Cosby–convicted last September, was sentenced to at least three years in state prison for drugging and sexually assaulting Andrea Constand at his home 14 years ago.
Moritz was one of 35 actresses The Cut–an online New York Magazine publication–featured on its July 26, 2015 cover. All Cosby accusers, the women were recorded on camera describing how Cosby assaulted them. Moritz, then 68, was composed but obviously still scarred by the assault. She explains to the camera how Cosby forced oral sex on her while she waiting in the green room for her appearance on Johnny Carson's The Tonight Show in 1971:
"I'm Louise Moritz. When I met Mr. Cosby, I was on The Tonight Show. I was in my dressing room putting last touches on my makeup. He opened the door – he never knocked. I knew it was Mr. Cosby; I'd seen his picture.

"He walked in, he closed the door behind him and he came up to me, zippered down his pants and put my head on his penis. It went on for maybe four minutes, five minutes. But it was the longest five minutes that I ever experienced and when they called my name, he ran out. When he walked on the stage, he introduced himself as Louisa Moritz and got a huge laugh.

"When they called me out on stage, I was a huge zombie. He didn't look at me while we were on the show. I didn't look at him … I just felt (scrunches up her nose in disgust)."
Moritz was born as Louisa Castro in 1946 in Havana, Cuba. According to her IMDB biography, she moved to New York City during Cuba's political upheaval in the 1950s.
After taking a stage name, she started her acting career in commercials, then she appeared on several TV series, including The Leslie Uggams Show (1969), The Joe Namath Show (1969), Love, American Style (1971-72), Ironside (1972), Happy Days as Verna LaVerne (1974), MASH as Nurse Sanchez (1975), One Day at a Time (1976), Chico and the Man (1976) and The Rockford Files (1977-78).
She also played Officer Gloria Whitey in Up in Smoke with Cheech and Chong (1978), plus several other lesser-known TV shows since then.
But Moritz's most high-profile performance was as Rose in One Flew Over the Cuckoo's Nest (1975).