Louisiana Allowing Medicaid Coverage for More Disabled Children, Despite Parents' Income
As 2022 approaches, more children will be able to receive Medicaid coverage in Louisiana.
The Centers for Medicare and Medicaid Services gave approval to Louisiana's Act 421 Children's Medicaid Option, also known as TEFRA. This request by Louisiana lawmakers will expand Medicaid coverage to children with disabilities under the age of 19 years old no matter their parents' income. Qualified children must have a disability recognized under the Social Security Administration's Supplemental Security Income. They must also meet basic Medicaid and institutional level-of-care eligibilities.
The Louisiana Department of Health announced the decision on December 15 in a press release. Several figures gave statements on the importance of expanding Medicaid to families in need.
"In our work each day within the Louisiana Department of Health, our goal is to help individuals receive care in a safe setting of their choice," said Louisiana Department of Health Secretary Dr. Courtney N. Phillips in a statement. "We are grateful for both of our legislators and to CMS for approval to offer an option allowing children to remain in their homes to receive care that will help them thrive."
"Good health insurance often only covers a small portion of what children with disabilities need," said The Arc of Louisiana's Parent and Program Director Ashley McReynolds. "This puts working families in a terrible predicament. Families can't quit their jobs to get help. And they can't help their kids without jobs. TEFRA will be such a huge help in assisting families with the extraordinary cost of raising a child with a disability."
Politicians also weighed in positively on the decision.
"We are excited about this new program and the significant impact it will have on our working families and children with disabilities to help make their lives easier while providing much-needed services," said Representative Dustin Miller.
The Louisiana Department of Health will begin accepting TEFRA applications from families across the state on January 1.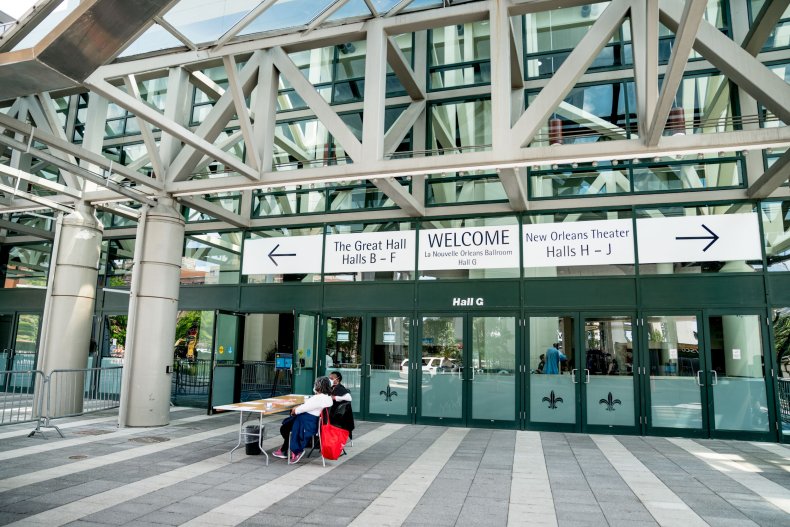 Louisiana lawmakers unanimously approved the widened Medicaid coverage in 2019 to give more children access to home- and community-based services.
The new program is estimated to cost $54 million for the first year, with about $9.5 million coming from state dollars and the rest paid with federal financing, according to the Louisiana Department of Health.
When lawmakers created the program, it carried an estimated $28 million price tag and was expected to cover about 1,600 additional children. Health Department spokesperson Kevin Litten said the initial estimates were based on enacting an enrollment cap, but the agency won't have a cap on how many children can register for the new program.
The Associated Press contributed to this report.