Louisiana Becomes Fourth U.S. State to Reach 1,000 Coronavirus Deaths
Louisiana has become the fourth U.S. state to reach over 1,000 confirmed deaths due to COVID-19.
The state reported 129 new deaths on Tuesday, bringing the total to 1,013. Over 500 new cases were added on the same day, for a total of 21,518. Louisiana Governor John Bel Edwards discussed the numbers during his daily press conference.
"Unfortunately, we hit another very grim milestone," Edwards said. "That is the largest number of deaths that we've reported in a 24-hour period since this started. Not only is that the largest number, it brought us over a thousand deaths total."
"I hope the gravity of this resonates with everyone out there," he added. "Every one of these numbers is a person. It's one of our neighbors, it's one of our friends, it's somebody's parent, somebody's child... so I don't want that to be lost on anyone."
Edwards said that although the deaths were reported on Tuesday, not all the deaths happened during the previous 24 hours due to delays in reporting the deaths. Only 21 of the deaths were said to have taken place in the previous 24 hours.
Despite the dire death count, Edwards believes the state may be beginning to "flatten the curve," noting that the number of virus-related hospitalizations and a reduction in patients requiring ventilators.
He credited the "positive signs" on residents adhering to measures like social distancing guidelines and the stay-at-home order he issued on March 22, which has since been extended to be in effect through April 30.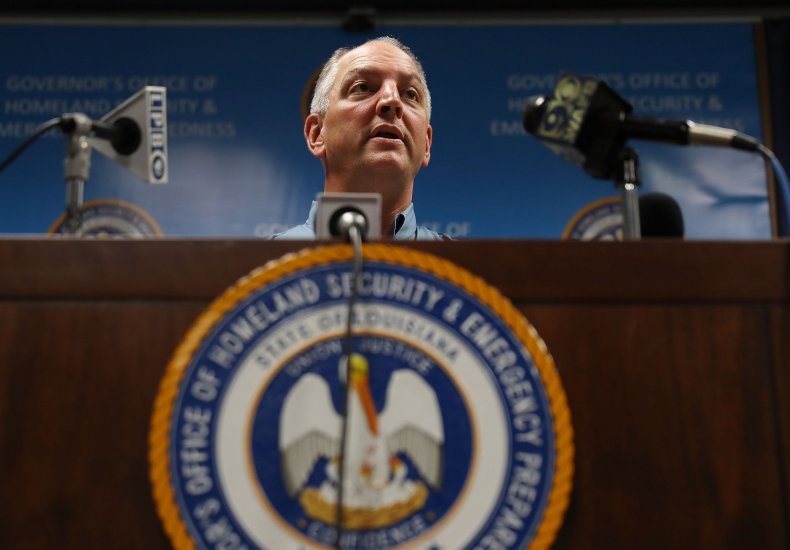 Although Edwards believes efforts at mitigating the virus will ultimately be successful, he urged residents to continue following the preventive measures. The state's primary election, originally scheduled to take place on April 4, was pushed back for a second time on Tuesday, from June 20 to July 11.
"Think about not just yourself and your family, but all the other individuals and their families that are out there as well," said Edwards. "Think about those 1,013 deaths that we're reporting in Louisiana."
Newsweek reached out to Edwards for comment but did not receive a response in time for publication.
New York was the first state to exceed 1,000 COVID-19 deaths, reaching the mark late last month. The hard-hit state continues to hold an unwanted lead for the most confirmed deaths in the country by far, recently eclipsing 10,000. On Tuesday it reached another unpleasant milestone, reaching over 200,000 total cases.
More than 613,000 cases have been reported in the U.S. since the pandemic began, including over 26,000 fatalities and almost 39,000 recoveries. Globally, confirmed cases looked likely to exceed 2,000,000 by Wednesday.