Louisiana Substitute Teacher Had Sex With Boy, 16, Multiple Times, Police Say
A Louisiana man employed as a substitute teacher was arrested this week for having sexual relations with a teenager on multiple occasions, police say.
Ty're Venious, aged 21, of Bossier City, has been charged with four counts of felony carnal knowledge with a juvenile and one count of indecent behavior with a juvenile, Bossier Sheriff Julian Whittington said in a brief statement posted to social media on Wednesday.
Read more: Man who threatened to "put a bullet" in President Trump gets prison
Venious allegedly admitted to Bossier police detectives that he had sexual relations with a 16-year-old male on four separate occasions between August and October this year.
The suspect served as a substitute teacher at various schools in Bossier Parish this school year, and he also volunteered in the band program at Bossier High School, officials said this week.
Venious was booked into the Bossier Maximum Security Facility on Tuesday afternoon. Bond was pending at the time of writing and Bossier detectives were continuing their investigation.
According to KSLA, a CBS-affiliated TV station, the victim had never been under Venious's supervision in school and the alleged incidents did not happen on any school campus.
A Bossier Parish School spokesperson said the man had been teaching at Princeton Elementary School, Greenacres Middle School, and Rusheon Middle School for the past four months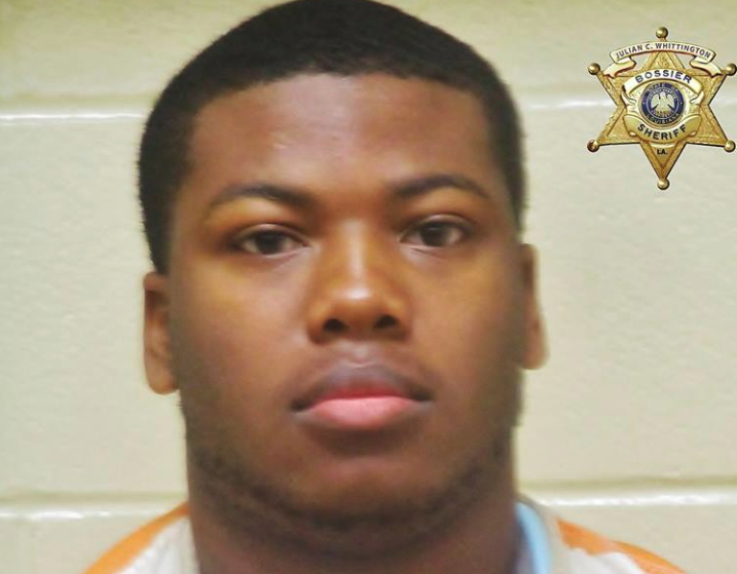 In October, it emerged that charges had been made against another Bossier teacher, identified by news outlet KEEL as Aubrey Norcross, 47, who was accused of abusing children.
Bossier Parish Sheriff's department reportedly said at least one of the alleged acts took place in school. Norcross—a physical education teacher—was being held on a $2.8 million bond.
KTBS reported in November that Norcross pleaded not guilty in a Bossier District Court hearing. He was standing accused of one count of first-degree rape, eight counts of child molestation, two counts of indecent behavior with a juvenile and one count of video voyeurism, the news outlet added at the time.
If convicted of the alleged crime, he could face life in prison.
Louisiana Substitute Teacher Had Sex With Boy, 16, Multiple Times, Police Say | U.S.