Louisiana Man on Cruise Ship Says His Thumb Was Almost Amputated After Vessel Collided With Dock
A Louisiana man is suing a cruise line based in Connecticut after being injured during a vacation, when the ship he was traveling on crashed into a dock.
Victor Buchholz, from the town of Many, Louisiana, had part of his right thumb amputated following the accident on the Queen of the West vessel in June last year, according to court documents acquired by the Connecticut Law Tribune.
The ship—operated by Guilford, Connecticut-based American Cruise Lines—set off from Portland, Oregon on June 2, 2018 and ended in Clarkston, Washington, several days later. But before Buchholz reached his destination, he would suffer an injury that he claimed left him with physical disfigurement and mental anguish.
Buchholz's lawsuit alleged that as the ship docked in The Dulles, Oregon, on June 6, he was leaving his cabin when the metal door "unexpectedly slammed shut for reasons which include but are not limited to the collision of the vessel with the dock." The door allegedly closed on Buchholz's right thumb, causing "partial amputation."
The court filings claimed that the door was "in a condition that was defective and unreasonably dangerous to passengers in the cabin…due to its insufficient resistance to uncontrolled and unexpected violent swinging and other motion caused by vessel motion." Buchholz suggested that American Cruise Lines should have taken steps to address the condition of the door, and thus is at fault for his injury.
The lawsuit, filed on May 30, is claiming $300,000 in compensation. The injured passenger is demanding this figure based on the pain suffered from the immediate thumb injury as well as "mental anguish, sustained disfigurement, disability, aggravation of preexisting injuries and the inability to lead a normal life."
American Cruise Lines told Newsweek that the company was unable to comment on the incident due to the ongoing legal process.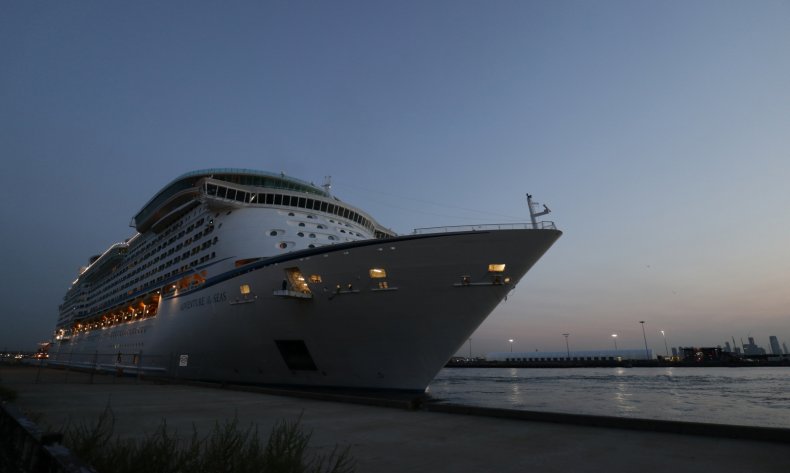 The accident bears similarities to another on a Disney Cruise Line ship in 2016, during which a passenger's thumb was amputated after a cabin door closed on his hand.
Marco Fidel Acosta sued the company after the accident, which occurred during a cruise that had departed from Port Miami. Acosta was 73 at the time, and according to the Orlando Sentinel, carried his severed thumb to the ship's doctor's office where he received treatment.
His attorney, Jordan Wagner, explained that Acosta "was near the hallway door with his thumb on the door frame, and his wife was holding the door open with her foot. She moved and her foot came away, and he didn't realize the door was closing. The door slammed shut with force."
This article has been updated to include a response from American Cruise Lines.