Louisiana Deputy's Son Arrested, Accused of Connection to String of Suspicious Fires at Historically Black Churches
A Louisiana deputy's son was arrested and charged this week with three counts of simple arson in a string of suspicious fires at historically black churches in the area.
Holden Matthews, 21, the son of Deputy Roy Matthews of the St. Landry Parish Sheriff's Office, was arrested early Wednesday evening and booked into the St Landry Parish jail. His father reportedly turned him in to authorities, according to CBS News.
Louisiana state authorities had been investigating the three fires alongside the FBI and the Bureau of Alcohol, Tobacco, Firearms and Explosives, federal law enforcement agencies within the U.S. Department of Justice.
St. Mary Baptist Church in Port Barre was destroyed in a suspicious fire on March 26. A week later, on April 2, fire also destroyed the Greater Union Baptist Church. Firefighters responded to both fires in a timely manner, but the buildings could not be salvaged. Harry Richard, Greater Union's pastor, said that foul play likely caused the fire. The State Fire Marshal's Office began an investigation into both fires.
On April 4, a third fire broke out at Mount Pleasant Baptist Church, which burned the entire building. Shortly after, State Fire Marshal Butch Browning said that all three fires displayed concerning "patterns."
The Louisiana State Fire Marshal's Office said it would hold a news conference to "announce significant updates" in the arrest and investigation on Thursday morning at the St. Landry Parish Sheriff's Public Safety Complex. Louisiana Governor John Bel Edwards was expected to attend the conference, along with officials from the state, the FBI and ATF.
In a statement, U.S. Attorney David Joseph confirmed that authorities had identified a suspect, and thanked the officials who had helped in the investigation.
"A suspect has been identified in connection with the three church burnings in Opelousas, Louisiana, and is in state custody. The U.S. Attorney's Office, ATF and FBI are working with state and local law enforcement, and stand shoulder-to-shoulder with the victims and those St. Landry Parish residents affected by these despicable acts," he said.
"A special thanks to St. Landry Parish Sheriff Bobby Guidroz, Louisiana State Fire Marshal, H. "Butch" Browning Jr., Louisiana Attorney General Jeff Landry's Cybercrime Unit, the Louisiana State Police, and the Florida State Fire Marshal for working seamlessly with federal law enforcement agents in this investigation," Joseph said.
Representative Clay Higgins also touted the officials' efforts in the investigation in a statement to local news outlets. "I'm very proud of the investigative effort that has lead to this arrest. I'm prayerful that we can close this horrific chapter and begin to heal. I'm especially uplifted by the Christian Community right now. God bless us one and all," he said.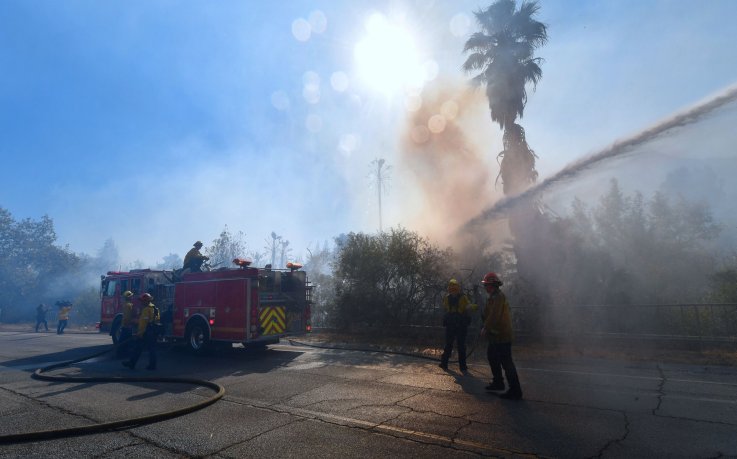 Louisiana Deputy's Son Arrested, Accused of Connection to String of Suspicious Fires at Historically Black Churches | U.S.