Louisiana Doctor Indicted Over Allegedly Illegally Distributing 1.2M Doses of Opioids
A Louisiana doctor has been indicted for allegedly distributing 1.2 million doses of opioids illegally outside the parameters of his medical practice, the Department of Justice announced in a statement.
On Friday, Dr. Adrian Dexter Talbot of Slidell, Louisiana was charged by a federal grand jury in New Orleanswith one count each of conspiracy to unlawfully distribute and dispense controlled substances, maintaining drug-involved premises, and conspiracy to commit health care fraud, along with four counts of unlawfully distributing and dispensing controlled substances.
The 55-year-old doctor's initial court appearance will take place on September 10, where he will appear in front of U.S. Magistrate Judge Michael B. North of the U.S. District Court for the Eastern District of Louisiana. If convicted, Talbot faces a maximum penalty of 10 years for conspiracy to commit health care fraud and 20 years each for all other counts.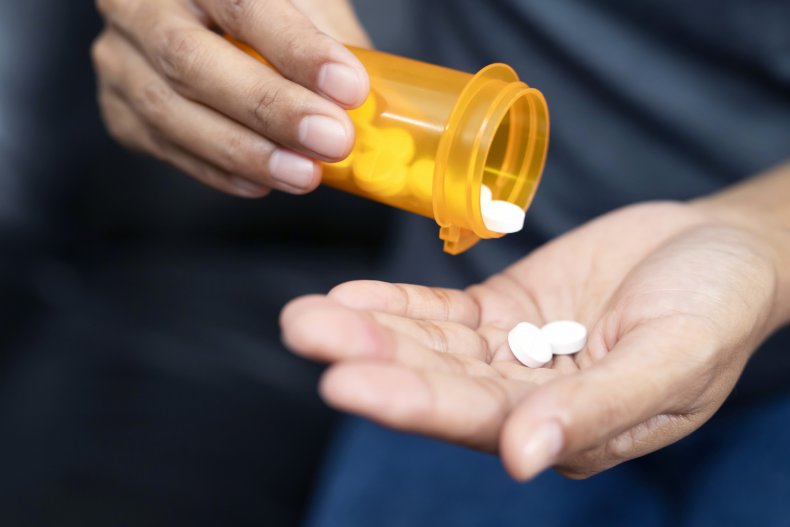 In 2015, Talbot owned and operated the Medex Clinic Consultants in Slidell that accepted cash payments from individuals who needed prescriptions for Schedule II controlled substances, including oxycodone and morphine. During this time, Talbot took a full-time medical job in Pineville, Louisiana. Though Talbot wasn't physically present at the clinic in Slidell, he is accused of pre-signing prescriptions for individuals without seeing or examining them.
Talbot also brought in another practitioner in 2016 who allegedly duplicated the same process at the Slidell clinic—pre-signing and filling prescriptions without the necessary examinations. With Talbot's directions, individuals were allegedly filling their prescriptions outside the scope of a dire medical need, causing health care benefits programs to be fraudulently billed for falsified prescriptions.
Talbot's medical license expired on November 30, 2017.
Talbot has also been charged with defrauding health care benefit programs including Medicare, Medicaid, and Blue Cross and Blue Shield of Louisiana of more than $5,100,000 for the opioid prescriptions that were filled using health insurance benefits.
Assistant Attorney General Kenneth A. Polite Jr. of the Justice Department's Criminal Division; U.S. Attorney Duane A. Evans for the Eastern District of Louisiana; Special Agent in Charge Douglas A. Williams Jr. of the FBI's New Orleans Field Office; and other members of law enforcement made the announcement.
Newsweek reached out to Talbot for comment but did not hear back in time for publication.