Louisiana Elects Its First Republican Woman to Congress With Julia Letlow
A district in northeast Louisiana has elected the state's first Republican woman to the U.S. Congress, and she replaces her husband who was elected last fall but later died from COVID-19 complications.
Julia Letlow, from Richland Parish, was elected Saturday night in a special election. She defeated Democrat challenger Sandra "Candy" Christophe of Alexandria, according to the Monroe News-Star.
Letlow, who is an executive at the University of Louisiana at Monroe, declared on January 14 that she would run for the office that her recently-deceased husband, Luke Letlow, had won just one month earlier. She becomes not only the first woman to represent the state in Congress in six years, but the state's first-ever female Republican.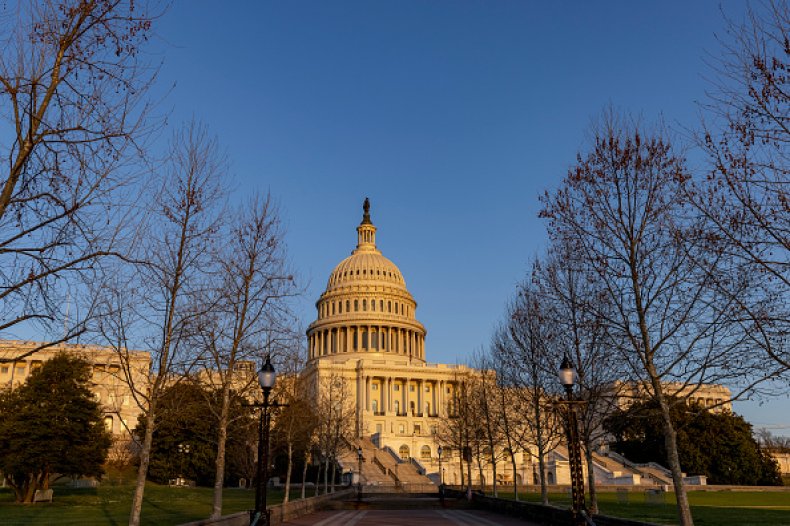 Luke Letlow died from COVID complications on December 29, 2020, and Julia said two weeks later that she would "pick up the torch" her husband had already began bearing.
"Everything in my life and in my marriage has prepared me for this moment," Julia Letlow said in January. "My motivation is the passion Luke and I both shared: to better this region that we called home and to leave it a better place for our children and future generations."
The USA Today network projected Letlow as the winner over Christophe early Saturday night, with Letlow winning about 60 percent of all early returns—and only one parish in the district not reporting at the time.
The seat that Letlow won was previously held by Ralph Abraham, a Republican from the small town of Alto. Abraham stepped away from his post to honor the pledge of a three-term limit. Luke Letlow was the chief of staff for Abraham, who endorsed both Luke and Julia to replace him.
The 5th Congressional District is the largest in Louisiana, by geographical means. It encompasses parts of Monroe and Alexandria, as well as the growing areas between those two hubs.
When Julia Letlow announced her candidacy after her husband's death, she was flooded with money and big endorsements, including that of President Donald Trump.
Julia Letlow raised more than $1 million and quickly became the favorite in the conservative district.