Louisiana GOP Rep. Clay Higgins Says He Has COVID-19 for the Second Time
Representative Clay Higgins said Sunday that he and his wife have become infected with COVID-19 for the second time.
"I have COVID, Becca has COVID, my son has COVID. Becca and I had COVID before, early on, in January 2020, before the world really knew what it was. So, this is our second experience with the [Chinese Comminist Party] biological attack weaponized virus," Higgins wrote in a statement shared to Facebook, repeating a conspiracy theory that China had produced the coronavirus in a lab and intentionally released it onto the world.
The origins of the virus is still contested and remains a diplomatic issue that has deteriorated U.S.-China relations, but there is no evidence to substantiate the claim. The first recorded cases emerged at a city market in Wuhan, China, and experts believe it's likely to have jumped from animals to humans.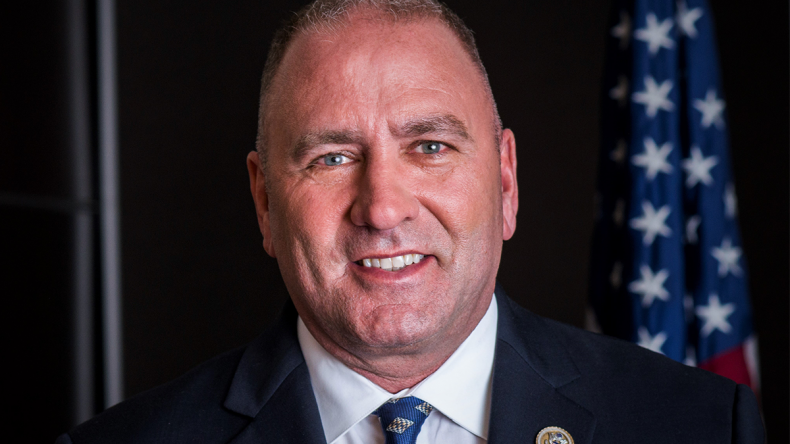 President Joe Biden instructed U.S. intelligence officials in May to probe the virus' origins, including alternate theories such as the possibility that it leaked from a Wuhan laboratory, and report back to his administration within 90 days.
The Louisiana Republican, who represents the state's 3rd Congressional District, wrote that his second infection "is far more challenging" than his first infection.
"It has required all of my devoted energy. We are all under excellent care, and our prognosis is positive. We are healthy generally speaking and our treatment of any health concern always encompasses western, eastern, and holistic variables," Higgins added.
It's unknown whether Higgins and his family tested positive for the virus in January 2020, two months before former President Donald Trump declared the pandemic a national emergency.
Congressional records show he did not vote in the House between January 27-30. In a personal explanation to House Speaker Nancy Pelosi dated February 4, Higgins said he "was absent due to a family medical concern."
While Higgins has not publicly stated whether he has been vaccinated against the virus, he has repeatedly encouraged Americans to get the "scientifically sound" shots but opposed mandating it on the federal level.
Newsweek reached out to Higgins' office for further information.
Higgins' announcement comes after Louisiana Representative-elect Luke Letlow died from COVID-19 complications in late December after he won election to represent the state's 5th Congressional District. The lawmaker-elect was 41 at the time of his death and was set to become the state's youngest representative in Congress.