National Anthem Protest Banned at Louisiana School—But Is It Legal?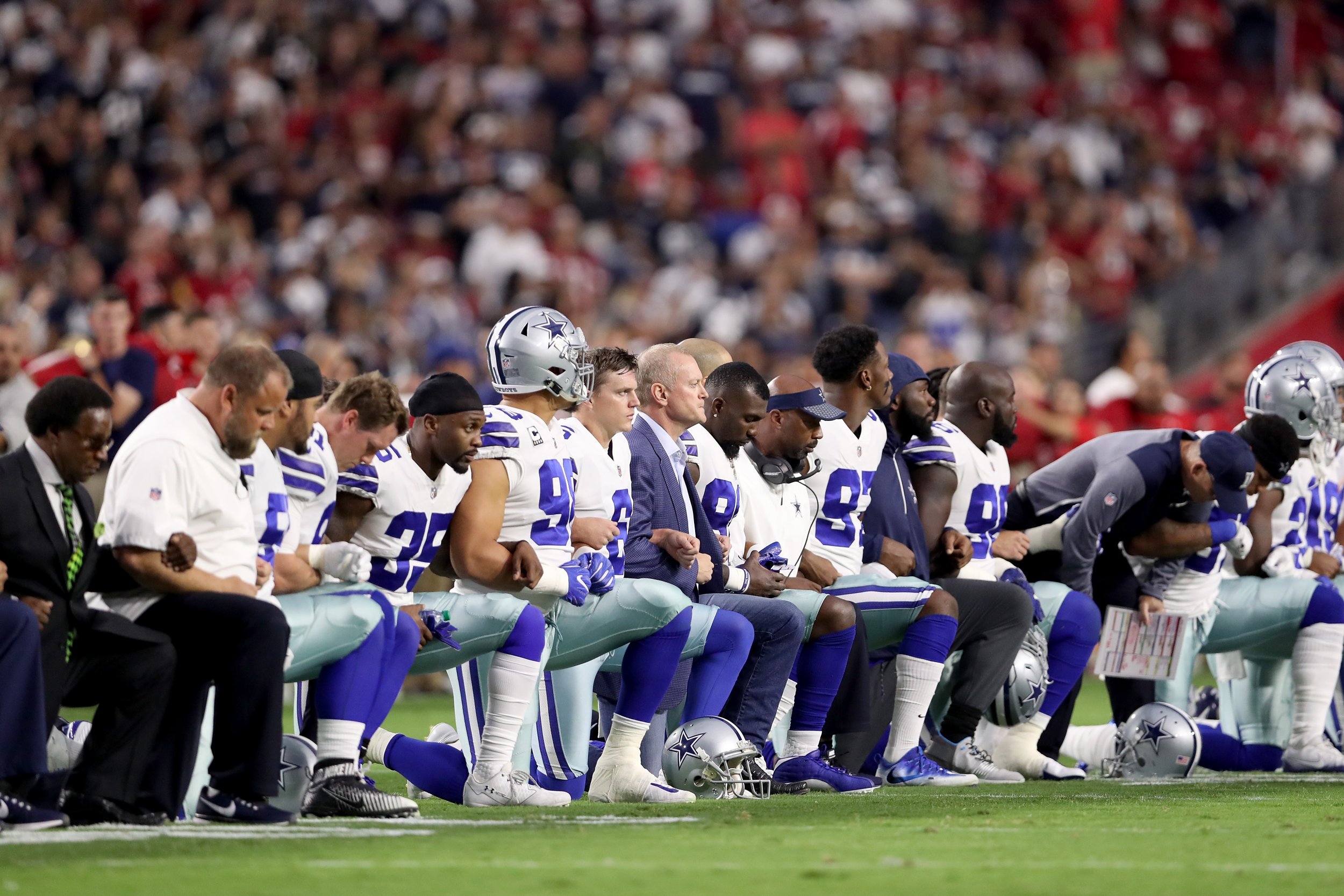 A high school in northwest Louisiana is threatening to kick athletes from teams if they don't stand for the national anthem—a move that some are calling illegal.
In a memo sent Thursday, Parkway High School in Bossier City told parents and students that the school will "require" students to stand "in a respectful manner throughout the National Anthem."
"Failure to comply" will result in loss of playing time or removal from the team, added the memo, signed by the school's principal, Waylon Bates, who added that the policy was intended to create "a positive environment for sporting events."
Positive, perhaps, but negative to many Americans and legal scholars.
"[The school] is threatening to punish students for peacefully protesting racial injustice and taking a principled position for freedom and equality," said Marjorie Esman, executive director of the American Civil Liberties Union of Louisiana. "Schools should respect students who embrace their constitutional rights and stand up to injustice—not punish them."
Or, to put it more succinctly, "You know where else people are required to stand for the National Anthem? North Korea," tweeted Really American.
The school policy also apparently violates a 1943 Supreme Court ruling that found a West Virginia school violated students' rights by forcing them to recite the Pledge of Allegiance.
"Love of country must spring from willing hearts and free minds, inspired by a fair administration of wise laws enacted by the people's elected representatives within the bounds of express constitutional prohibitions," the 6-3 majority opinion in West Virginia State Board of Education v. Barnette states. "These laws must, to be consistent with the First Amendment, permit the widest toleration of conflicting viewpoints consistent with a society of free men."
Other case law shows the Supreme Court consistently rules schools can't force students to be patriotic, including in 1969 when justices ruled an Iowa school violated a student's rights after forcing her to remove a black armband, a sign of protesting the Vietnam War.
But over the years, schools have continued disciplining students for not standing for the Pledge of Allegiance and the national anthem.
The National Coalition Against Censorship lists more than a dozen instances last year, including several that led to lawsuits.
The subject gained notoriety again with former San Francisco 49ers quarterback Colin Kaepernick kneeling during the National Anthem and President Donald Trump's recent fiery speech where he called on the NFL to fire athletes who take a knee during the anthem.
"Wouldn't you love to see one of these NFL owners, when somebody disrespects our flag, to say, 'Get that son of a bitch off the field right now. Out! He's fired. He's fired!'" Trump said.
It looks like Parkway High School is heeding Trump's order.
A woman who answered the phone at the school said no one was available to comment, and that the school has been bombarded with calls all day.
Ironically, the memo had said the school made the decision to make sure sporting events were "free of disruption."