Louisiana Hospitals See More Unvaccinated Pregnant Women on Ventilators Amid Delta Surge
As the Delta variant spurs a new wave of coronavirus infections in Louisiana, state hospitals are experiencing a rise in the number of pregnant women being hospitalized for the virus—an infected group that doctors hadn't seen in previous surges.
"We're seeing a lot more pregnant women who don't have other medical problems, which is in stark contrast to the first few surges of COVID," Dr. Jane Martin, a maternal fetal medicine fellow at the Ochsner Baptist hospital in New Orleans, said during a Friday media briefing.
"[In the past], we were seeing the worst infection in people who had other medical problems. That's not the case with Delta," Martin said. "With the Delta variant, we are seeing healthy, young women who are pregnant, who are getting very sick in the ICU."
Martin said she's treated many infected pregnant patients who have required supplemental oxygen, intubation or mechanical ventilation for long periods.
She noted that vaccinations are playing a big role in preventing pregnant women from getting infected, adding that almost all COVID-19 hospitalizations are among unvaccinated people.
"This is really becoming, as we've said before, a disease of the unvaccinated, and it's affecting the pregnant women, her fetus, her newborn, her family at home," she said. "It's coming on a lot stronger than other surges have in the pregnant population."
This past winter, Martin received both doses of a COVID-19 vaccine during the third trimester of her pregnancy.
"It's important for pregnant women, or women who are wanting to be pregnant, to know that the series of myths that were first circulating on Facebook and on social media have been disproven," she said. "People need to hear it loud that the COVID vaccine does not increase your risk of infertility. It does not increase your risk of miscarriage or any bad pregnancy outcomes."
Experts have emphasized that data from the Centers for Disease Control and Prevention (CDC) continue to show that the COVID-19 vaccines do not have adverse effects on pregnant women or their fetuses.
A safety registry set up by the federal agency has shown that among thousands of pregnant women who have received the vaccine, none have reported adverse pregnancy outcomes.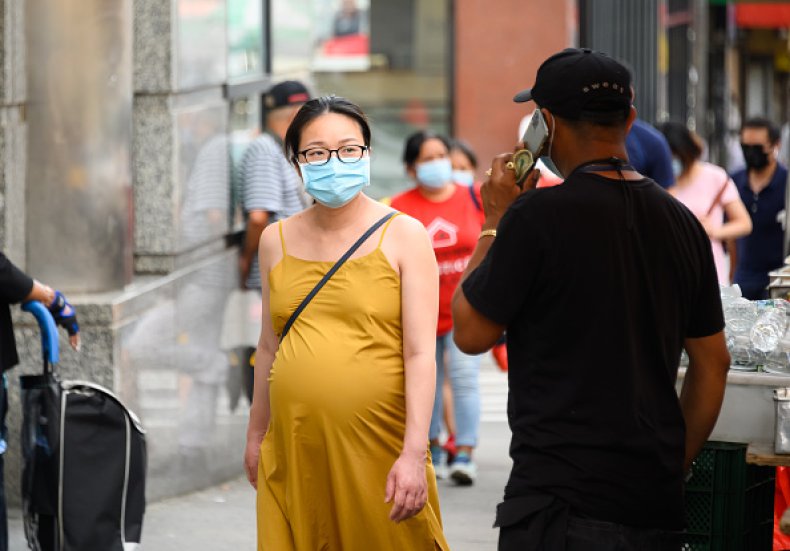 A new study published by the American Society for Reproductive Medicine indicates that the vaccine should not affect fertility for women who are looking to get pregnant. The study, which compared successful pregnancy implantation through in vitro fertilization in vaccinated and unvaccinated women, found no increased risk of infertility or miscarriage among those who got a vaccine.
What has been shown to have significant implications for pregnant women is choosing not to get vaccinated.
"A report published by the CDC in November showed that pregnant women are at a much higher risk of being admitted to the hospital, being intubated, being put in the ICU and, unfortunately, dying from COVID when compared to nonpregnant women who are the same age," Martin said.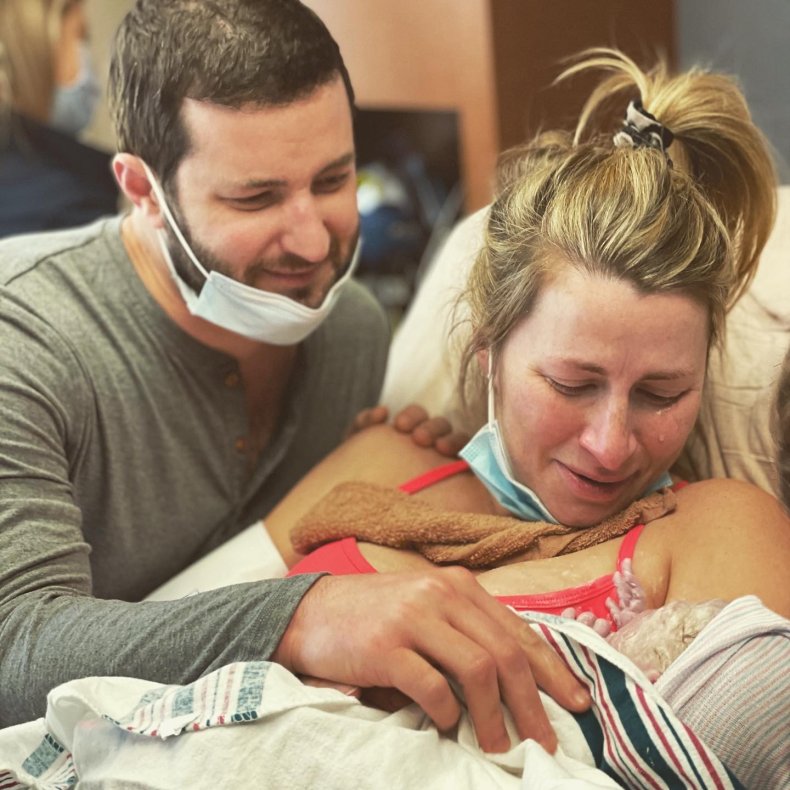 Louisiana hospitals are also seeing a rise in COVID hospitalizations among children. This month, the positivity rate among kids tripled at the Ochsner Medical Center, which includes the Ochsner Baptist facility.
"In the first week of July, our positivity rate in children that were ages zero to 19 was 7 percent. That increased to 16 percent last week, and then this week we're seeing an almost 22 percent COVID positivity rate in all children ages 19 and under," Dr. Katherine Baumgarten, Ochsner Health System's medical director of infection control and prevention, said Friday.
Because children under 12 are still ineligible to receive a vaccine against COVID-19, hospital officials are urging those who can to get their jabs in an effort to protect the youngest population.
"As adults, it's imperative that we protect our children by getting the vaccines ourselves and reducing the risk of serious illness or transmission," Baumgarten said.
"We've had, unfortunately, 19-year-olds die within our hospitals, despite everything that we do to try to help them and save them. We just don't want to see any more deaths in anyone, much less a child," she added.