Louisiana Sen. John Kennedy Says COVID Not 'Nearly as Lethal' as Experts Said as State Passes 5,500 Deaths
Senator John Kennedy argued on Monday that President Donald Trump's diagnosis offered proof that COVID-19 isn't as deadly as experts have warned. But the Republican's own state of Louisiana has seen deaths at a rate greater than almost any country in the world.
Kennedy spoke to Fox News' Neil Cavuto about Trump's return to the White House following a stay at Walter Reed medical center. He warned that the virus was highly infectious but downplayed how lethal it is.
"Every time I've been to the White House, it's sort of been a protected—super protected area. It was a bubble," Kennedy said.
"I think what that shows you is—it shows you what we have learned about this virus. We have learned two things, among others, but two things stood out in my mind. Number one, it's very contagious. Number two, it's not nearly as lethal as the experts told us it was going to be.
"The latest CDC figures say that of a thousand people who get it [...] six are going to die, which is six too many," he said.
"We have to respect it. But it's a pandemic. And the reason they call it a pandemic is because it's out there. It's easy to get. If you can get it at the White House, you can get a pretty much anywhere. You've just got to be careful."
Louisiana, which Kennedy has represented in the Senate since 2017, has seen almost 170,000 cases of COVID-19 and 5,586 deaths up to October 5, according to the New York Times.
Kennedy's state leads the nation in COVID cases per capita, recording 3,620 cases per 100,000 people, according to Johns Hopkins University, as illustrated by Statista below. Louisiana is also fifth in deaths per capita, surpassed only by New Jersey, New York, Massachusetts and Connecticut.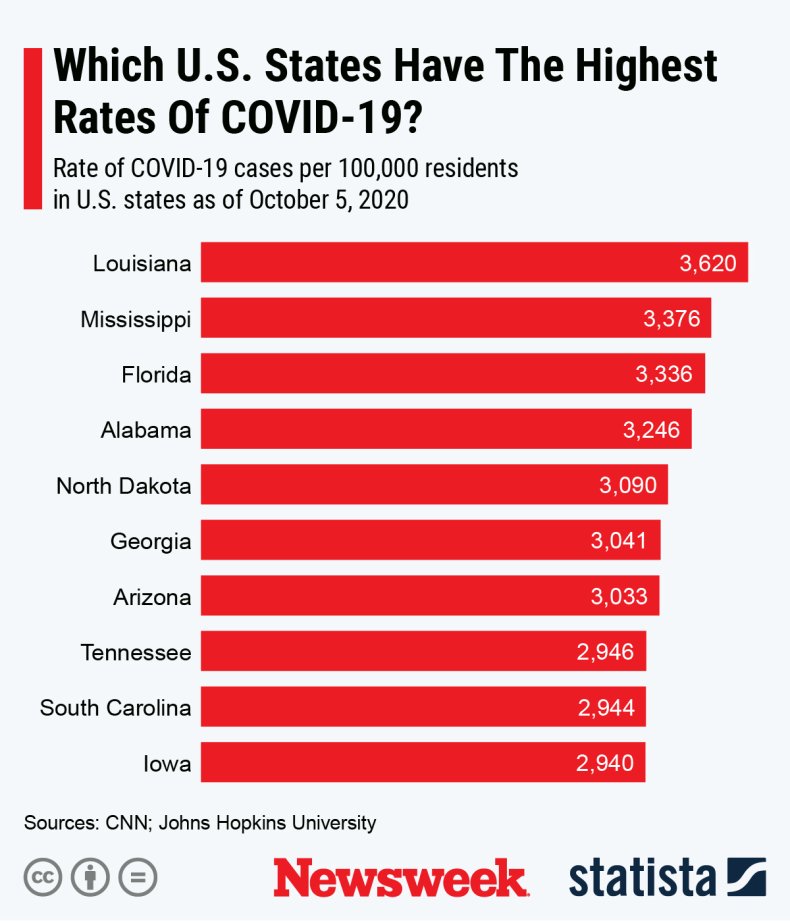 Kennedy went on to say that the experience of contracting COVID-19 hadn't affected Trump's attitude and he complained that the response to the pandemic had become political.
"Has it changed the president? I think we both know the answer to that, Neil," he said. "There is this ongoing debate that, unfortunately, has been politicized about masks and the coronavirus, and are we striking the right balance between the economy and safety."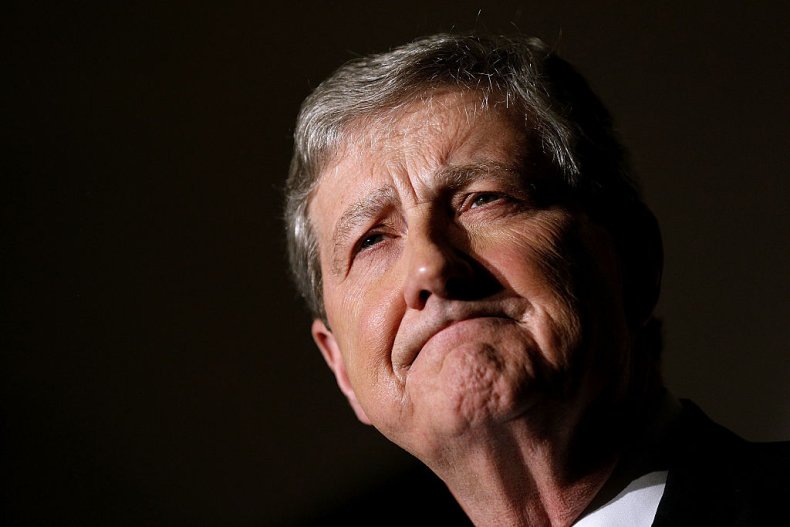 This article was updated to include an infographic.
Louisiana Sen. John Kennedy Says COVID Not 'Nearly as Lethal' as Experts Said as State Passes 5,500 Deaths | Politics