Louisiana Man Attacked by Alligator, Presumed Dead in Hurricane Ida Floodwaters
Authorities are investigating an apparent alligator attack in Slidell, Louisiana, that they believe resulted in the death of a 71-year-old man who had been walking in floodwaters following Hurricane Ida on Monday.
The man's body has not yet been found, and his name was not publicly disclosed in a report released by the local sheriff's office.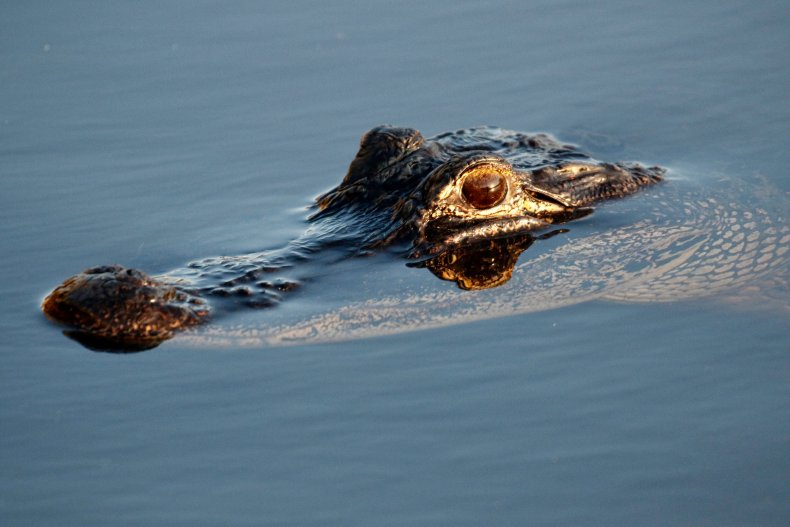 The St. Tammany Parish Sheriff's Office said the victim's wife contacted its office at approximately noon on Monday. She told deputies she was inside her residence when she heard a commotion. After going outside, she said she witnessed a large alligator attacking her husband.
Her husband had been outside walking in floodwaters caused by the hurricane near the couple's home in the Avery Estates neighborhood of Slidell, a city located on the northeast shore of Lake Pontchartrain in Louisiana's St. Tammany Parish.
The woman said she immediately ran to her husband's aide in an attempt to stop the attack. The alligator eventually stopped attacking, and she told authorities she pulled her husband out of the floodwaters before returning inside to gather first aid supplies.
Upon returning, she observed the severity of his injuries. She then got into her pirogue canoe and sought out higher ground for help, which she found at approximately a mile away.
When she returned, her husband was no longer lying on the steps where she had left him.
The St. Tammany Parish Sheriff's Office used high water vehicles and flatboats for a search-and-rescue operation of the victim, but they have not been able to locate him as of the last report.
The sheriff's office said the incident is still under investigation and offered no further information in its released account.
St. Tammany Parish Sheriff Randy Smith warned residents to use extra caution at this time while attempting to walk in flooded areas. He noted that wildlife has been displaced by Hurricane Ida and that alligators and other animals may be closer than usual in many neighborhoods.
While the man involved in the alligator attack has not been counted among the confirmed deaths related to Hurricane Ida, there have been two people who have died due to the storm.
The Louisiana Department of Health reported a man drowned after attempting to drive his vehicle through floodwater in Lakeview. Another person died after a tree fell on a home in Prairieville in Ascension Parish, the sheriff's office reported a person died after a tree fell on a home in the Baton Rouge suburb of Prairieville on Sunday night.
Newsweek contacted the St. Tammany Parish Sheriff's Office for any updates into the investigation into the alligator attack but did not hear back in time for publication.