Man Allegedly Hit Officer With Car After Refusing to Wear Mask at Walmart
A Louisiana man has been charged after allegedly hitting a police officer with his car shortly after he was asked to leave a Walmart for not wearing a mask.
Ricky Lee Taylor, 64, was arrested outside the Walmart Supercenter in West Monroe on Tuesday evening. An officer with the West Monroe Police Department had been called to the store on Glenwood Drive to deal with an "unruly customer," according to an arrest report.
Inside the store, the officer told Taylor that the store's policy required all customers to wear masks and offered one to him.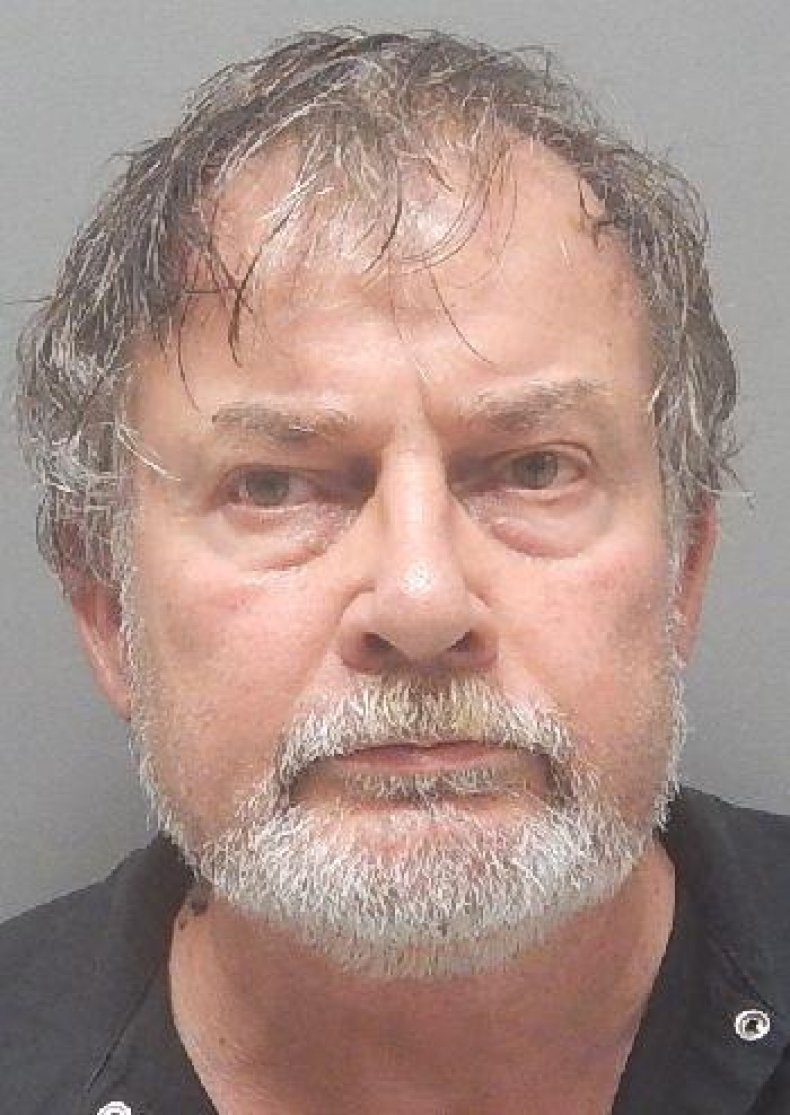 But Taylor started cursing at the officer, according to the arrest report, and yelled: "You can't make me wear a f***ing mask. I'm not wearing a f**ing mask."
The officer then told Taylor he was being placed on a trespass notice and must leave the store.
As Taylor was leaving the store, the officer asked him for his driver's license, but Taylor refused and said: "I could give it to you, but I'm not." Taylor then got into his vehicle and continued tor refuse to identify himself.
As the officer was taking down Taylor's license plate number, Taylor "backed his vehicle up and struck hm two different times," according to the arrest report. The officer "did not fall down but did lose his balance," the report said.
Another officer arrived at the scene and detained Taylor.
That officer "asked Taylor to exit the vehicle and he complied," according to the arrest report.
"I attempted to place Taylor into handcuffs and he refused to put his hands behind his back," the officer wrote in the report. "Taylor pulled his arms away from me and went to the ground. Taylor continued to resist while on the ground. Moments later, Taylor was in custody."
Taylor was charged with aggravated assault with a motor vehicle upon a peace officer, resisting arrest and disturbing the peace/disorderly conduct.
Taylor told police that he could not wear a mask because of a medical condition and that he did not see the officer behind his vehicle.
He was booked into the Ouachita Correctional Center at 7:15 p.m. and released on bond on Wednesday, online records show.
Walmart announced on Wednesday that it would start requiring customers to wear masks or face coverings in all its U.S. stores from July 20 to help prevent the spread of coronavirus.
Walmart has been contacted for additional comment.