Louisiana Woman Arrested for Allegedly Selling Medical Excuses so High School Students Could Get out of Class
A woman who worked at a clinic has been arrested on suspicion of selling medical excuses to children so they can get out of school.
Belinda Gail Fondren, 52, of Evans, Louisiana, has been charged with filing or maintaining false public records following her arrest by the Vernon Parish Sheriff's Office on October 23.
According to Bastrop Daily Enterprise, an investigation was launched after a local physician received calls from the Parish School Board regarding several students who had been producing medical absentee notes at schools.
The physician told deputies that he never treated any of the students and did not authorize the medical notes. The investigation then led to Fondren, who allegedly sold the notes to the children so they could skip school and not be penalized for their absence.
Fondren is accused of selling the notes for $20 each. According to KPLC, it was "common knowledge" that the 52-year-old was prepared to sell the notes to students at Evans High school, where her daughter attends.
Two students are believed to have purchased 14 notes from Fondren.
Fondren is currently being held in custody at the Vernon Parish Sheriff's Office. Her bond was set at $15,000.
If found guilty, she faces a maximum of five years in prison.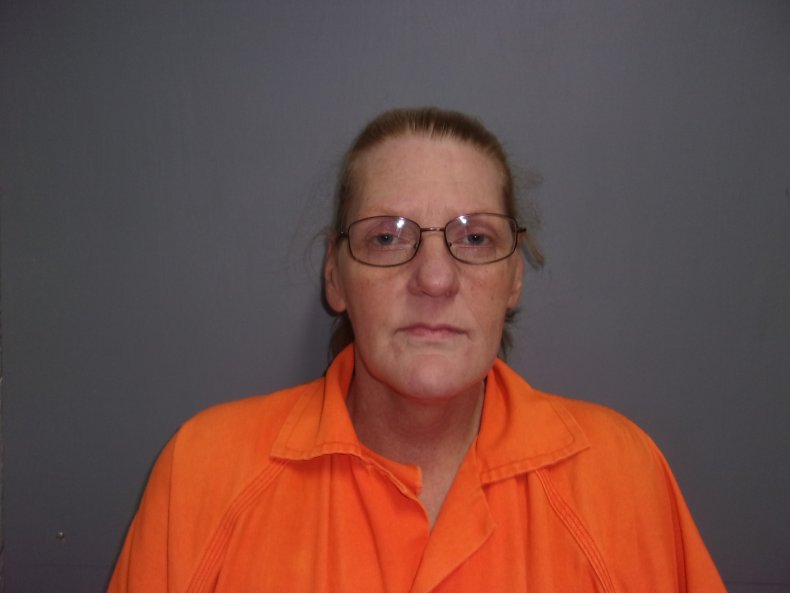 Earlier this month, a doctor in California was charged with gross and repeated negligence after allegedly issuing around 1,000 dubious vaccine exemptions.
Dr. Tara Zandvliet, who is reported to have single-handedly written at least a third of San Diego's total vaccine exemptions, is facing charges from the Medical Board of California over accusations dating back to 2015.
As reported by The San Diego Union-Tribune, the anti-vaccination doctor is accused of granting an exemption for one 7-year-old girl due to "remote and irrelevant family history."
Court documents state that the doctor allowed the exemption as her great grandmother suffered from asthma and had a bad reaction to a rabies shot when she was 3-years-old.
Her great uncle also suffered from psoriasis and dermatitis, which Zandvliet used as proof that the girl's family had a history of "hyper-immune conditions like asthma, autoimmune disease and vaccine reactions" that put her at a high risk of a severe reaction to vaccines.
Zandvliet admitted to writing around 1,000 vaccine exemptions between 2015 and June 2019, charging $180 for every office visit relating to exemptions.
Zandvliet has not responded to the allegations.
In September, California passed a law to crack down on the number of doctors who issued too many child vaccination exemptions. The move would allow officials to investigate doctors who grant more than five medical exemptions in a year, or in school districts with vaccination rates of less than 95 percent.