Louisiana Mom Says Sheriff's Deputy Coerced Her Into Performing Sex Act on 1-Year-Old Son While He Filmed It
A Louisiana sheriff's deputy has been arrested after he allegedly coerced a woman into performing a sexual act on her 1-year-old son while he filmed it.
St. Gabriel police officers arrested Shaderick Jones, a 42-year-old deputy in the Iberville Parish Sheriff's Office, on Friday night after Iyehesa Todd, 26, told investigators that he coerced her into performing a sex act on her infant son because it was his "fantasy," St. Gabriel Police Chief Kevin Ambeau told The Advocate on Saturday. In exchange, Jones offered to not arrest her over an active warrant she had received for a traffic ticket.
On Friday around 11.45 p.m. local time, authorities executed a search warrant for Jones' residence, seized multiple electronic devices and arrested him. Witnesses who have seen the devices say they contained pornography but it is unclear if children were involved in the images, according to Ambeau.
Investigators determined that Jones was at Todd's house at roughly 3 p.m. on Thursday by using GPS tracking technology for the accused sheriff's cruiser, according to Ambeau. Though he finished his shift an hour later, at 4 p.m., Jones stayed at the residence for two hours. The roughly two-minute-long video — which Ambeau said was shared with authorities by a third party through Facebook on Friday — was reportedly filmed at 4:38 p.m. on Jones' personal cell phone.
"He had been off duty for 30 minutes," Ambeau said. "Still in uniform."
"I have 30 years of experience," he added. "This is at the top of the list for the worst case. I have never witnessed something so disgusting — it's sickening to your stomach to see."
Following his arrest, Jones was booked into West Baton Rouge Parish Detention Center on charges of first-degree rape, malfeasance in office and pornography involving juveniles, according to Ambeau. Separately, Todd has been charged with first-degree rape and incest over the incident and was booked into Iberville Parish jail.
Both are being held without bond, Ambeau said.
"You have more good officers than you have bad," Ambeau said. "You can do all the psychological evaluation you want – every now and then you have one bad apple slip through the crack."
Iberville Parish Sheriff Brett Stassi told the news outlet that Jones' employment was immediately terminated. "This is sick, and law enforcement should be held to a higher standard," he said. "The deputy who worked for me damn sure will be held to that higher standard."
Baton Rouge, a city on the Mississippi River, and the capital of Louisiana, has one of the highest crime rates — 69 per one thousand residents — in America compared to all communities of all sizes, according to Neighborhood Scout. More than 94 percent of Louisiana communities have a lower crime rate than Baton Rouge, whose roughly 225,400 residents have a one in 15 chance of becoming a victim to either a violent or property crime in the area.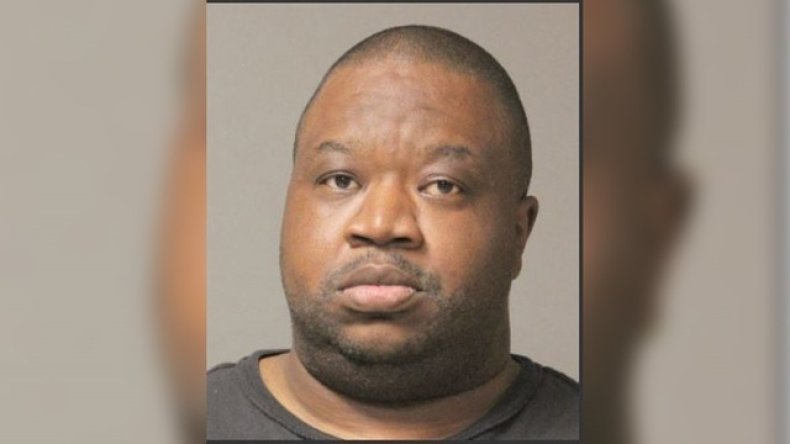 Louisiana Mom Says Sheriff's Deputy Coerced Her Into Performing Sex Act on 1-Year-Old Son While He Filmed It | U.S.